5 Underground Music Scenes That Could Explode In 2015
Austin, NYC, and Los Angeles are just a few of the well known music cities, but there are several more flying under the radar you might want to keep an eye on in 2015. 
Guest Post by C.S. Jones on Sonicbids Blog
Whenever someone mentions music cities, the ensuing discussion will usually touch on Austin, Portland, Seattle, New York City, Los Angeles, and if the list-maker's done his or her homework, New Orleans, D.C., Madison, and Athens.
There are plenty of other scenes, however, that have yet to get their due, remaining underground and seldom talked about. So, let's go over some that are overdue for some more national attention. Of course, I can't promise all of these scenes will explode this year, but as the industry continues to decentralize, I bet we'll be hearing about them a lot more in the near future.
5. Chapel Hill, NC's folk scene

Image via wikipedia.org
This North Carolina college town has always been a good place for music, often creeping onto Top 10 Music Cities lists, but it's never gotten the national recognition of a Portland or an Austin. This could well change in the near future, especially as more of the population migrates south in search of cheaper rent.
Some artists with ties to the area include the Squirrel Nut Zippers, Superchunk, and Ben Folds. Americana, folk, and other forms of retro music are especially booming in the area, headed up by bands like Ayr Mountaineers, the Hollow Rock String Band, and Two Dollar Pistols.
4. Memphis, TN's rock scene

Image via 10best.com
Despite its rich rock 'n' roll history, Tennessee's second music city is still very much a hidden gem. That's a shame, because there's so much more to Memphis music than Elvis, Sun Studios, and Stax. Beale Street, the famed "home of the blues," still attracts blues talent from all over, and the city boasts a wide variety of other venues as well. The city's live music scene has dried up somewhat since the economic downturn with many touring bands preferring to go to Nashville, but it's definitely still alive – and in a city that crucial to rock, no downturn can last forever. Lately, the rock scene, which has previously attracted the attention of the New York Times, has come roaring back, fueling the city's resurgence as a music destination.
3. Richmond, VA's metal scene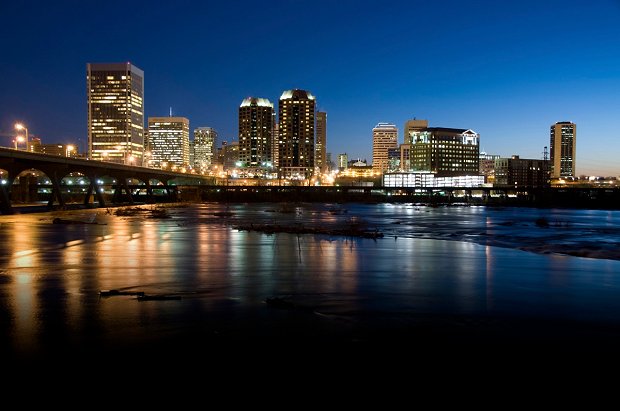 Image via plusmgmt.com
Virginia's capital boasts a solid variety of venues and an enthusiastic scene with plenty of support for upcoming musicians. This might be why it churns out new talent at such a rapid pace.
Although country and folk largely dominate and there are solid niches of hip-hop, indie rock, and punk, the area's crown jewel is definitely the metal scene. After all, this is the birthplace of Municipal Waste, Lamb of God, and Gwar. 
2. Omaha, NE's indie rock scene
Image via dataomaha.com
As a haven for black jazz and blues musicians in the early 20th century, Nebraska's largest city has had a music scene for a very long time. It's making a resurgence these days, although with a different crop of faces and sounds. With a scene headed up by Cursive, Bright Eyes, and others, it definitely has some top talent to its name.
In fact, Omaha's music scene is so good that it's powered the city's resurgence, bringing professionals to the city and giving it a reputation as one of the best creative spots in the Midwest. Most of this revolves around the indie rock community, major players in which have beeninstrumental in opening new venues and fighting urban decay, all part of building the city's awesome scene.
1. Philadelphia, PA's punk scene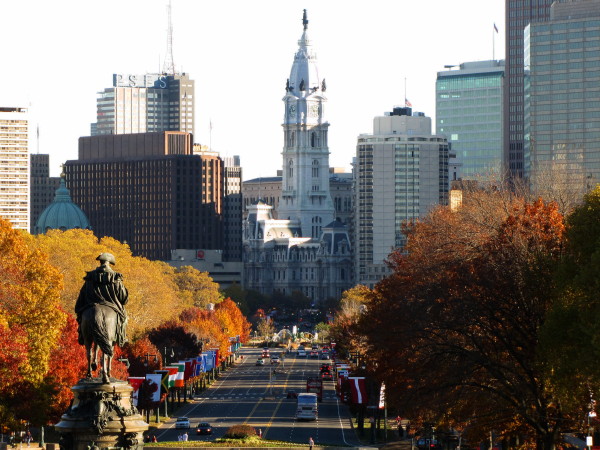 Photo by Marc H.
It may be America's fifth largest city and a required stop for any band touring the Northeast, but its booming music scene has gotten surprisingly little attention from the outside world's media. It ranked below Pittsburgh on the list of the best music scenes in the country, but with the way things are proceeding, it seems overdue for some recognition.
It already has what many people are calling "the best punk scene in the country right now." And it's definitely the only one to boast a "Punk Rock Flea Market."  Aside from the Dead Milkmen, not many internationally famous bands have come out of the city. Recently, however, with the scene itself becoming the subject of documentaries, oral histories, and plenty of online press, it's only a matter of time. 
Which underground music scene do you think has the best shot at exploding this year? Let us know in the comments below!

C.S. Jones is a freelance writer, photographer, and artist. He frequently covers music, visual art, scenes, and culture in general. He's not that great of a musician, but he knows a lot about the music industry and really wants to help.
Share on: