Road Recovery Brings The Power Of Music To At-Risk Youth
Road Recovery is non-profit which utilizes the power of music to help at-risk youth deal with a multitude of issues, from learning disabilities to drug addiction. In this article we hear the story of one of the co-founders, and what inspired the organization's formation.
___________________________________________
Guest Post from PledgeMusic News
If you've yet to hear of the meaningful work of Road Recovery, you can trust the names involved: Slash, Tom Morello, Peter Frampton, to name just a few. The non-profit organization has been harnessing the power and connection of music to help at-risk youth teens dealing with various issues. We recently asked Road Recovery co-founder Jack Bookbinder to tell us about the birth of the organization, a beautiful story of hope that emerged from co-founder Gene Bowen's own journey into, and out of, addiction.
Gene Bowen always loved to bike. His first was a yellow 1972 Schwinn Stingray with a banana seat, and he relished the independence it gave him. Way before he learned to drive or could get his license, riding was freedom. Then came Gene's addiction to drugs and alcohol. As his addiction progressed, he didn't care any more about that kind of freedom, and he lost his love of riding. But when Gene got sober in 1992, he rediscovered it. Riding was part of his recovery in a big way — and his successful re-introduction into the music industry, one of his other great passions.
Growing up, Gene was obsessed with live music. He didn't possess any musical talent, but he had a great love for the spectacle, and how it all came together onstage. In high school, after the final bell rang, Gene was biking or hitching rides to venues all over the New York City area –- seeing countless shows, making connections, getting familiar with what happens behind-the-scenes. This led to his first tour job right after graduation, and a quick rise through the ranks from roadie to tour manager followed.
Unfortunately, addiction finally caught up with him, and Gene had to leave the business for a while to recover. After getting sober, he went back out on the road, and with the help of riding, as well as the tremendous support of friends, family, and the industry community, he was able to stay clean in his professional life for the first time ever. Touring the globe, he was open about his story with colleagues, and this allowed him to connect with many who had confronted their own demons. After an extended two-year stint on the road, Gene returned home with a different perspective about his industry, and those who inhabited it.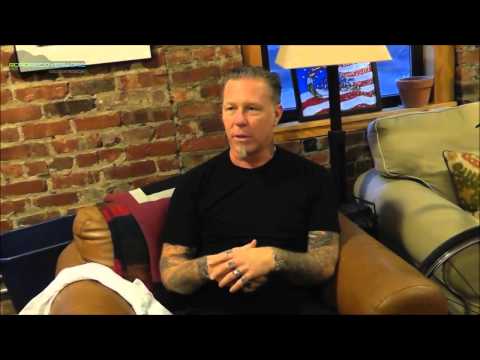 He got back on his bike, for exercise, for pleasure, but also to think, to reflect on what he'd learned and for inspiration. How could he connect these two worlds, regaining his life and music, in a way that could benefit both? It was on the road on his bike that he began to forge the idea for Road Recovery.
Challenges such as learning disabilities, trauma, eating disorders, depression, diabetes, as well as addiction — Gene heard it all on the road. He envisioned a way for his fellow entertainment industry professionals to share both their personal life struggles and their triumphs with at-risk teens, through the dynamic process of creating, planning and executing their own live concert events and recording projects. He wanted to harness the empowering experience of producing and recording original music and performing it live as a path away from self-destruction, towards a healthy, happy future, while at the same time connecting these young adults with medical and treatment providers in the community. It's all about the power of WE, coming together to share experiences and draw strength and support from one another while engaging in a positive, life-affirming, creative enterprise!
With the help of Sony Entertainment and Dreamworks Records, substance abuse and mental health specialists, as well as compassionate industry professionals motivated by the premise of Gene's concept to get involved, in February 1998, the Road Recovery Foundation was born. This registered, New York-based non-profit 501©(3) organization's programs enable kids to collaborate with Road Recovery's staff on creating music that they perform live at venues ranging from clubs to major concert sites (and to professionally record as well). All of this happens with the guidance and participation of seasoned music pros, including some of the biggest names in the business.
Drawing on these many resources, Road Recovery has helped give tens of thousands of young people the chance at another life -– a better life -– like the one Gene has felt so fortunate to have, and that bike-riding has been such a cherished part of.
Share on: