Essential Guide To Getting Verified On Twitter
For users of Twitter, seeing the coveted blue check mark next to your name conveys authority and authenticity, making verification key for any music marketer. Here we look at how to make that happen.
_______________________
Guest post by Dara Fontein of Hootsuite
The blue verified checkmark is a symbol of trust on Twitter. Continue reading to discover why getting verified on Twitter is important—and how you can accomplish this.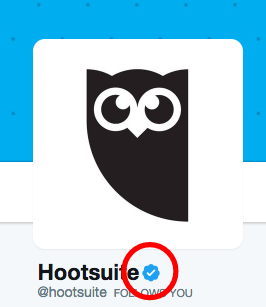 The benefits of getting verified on Twitter
Having the blue checkmark next to your account name signifies authority and authenticity. Not just anyone can get that coveted blue badge. Twitter's team careful vets each submission.
Edelman's Trust Barometer found that 85 percent of consumers choose to buy products or services from brands they trust. When users see that you are verified by Twitter, they know that they can trust your content—and your brand.
Verified users also have the ability to:
Opt-out of group Direct Messages

Restrict notifications to only other verified accounts
Bonus: Download the free strategy guide that reveals how Hootsuite grew our Twitter following to over 7 million users and learn how you can put the tactics to work for your business.
6 tips to help you get verified on Twitter
Link to other verified Twitter accounts in your bio
Twitter's vouching process recognizes your positive connections. If you are associated with other verified accounts, list them in your bio. For example, if your company's Twitter account is verified you can include something like "Writer at @Hootsuite" in your bio to boost credibility.
Make sure your account is active
Twitter's goal with the verified account process is to "help more people find great, high-quality accounts to follow." If you aren't tweeting often, you aren't helping Twitter reach this goal.
Twitter has a responsibility to protect the quality of their community, and will not grant you verified status if your account is inactive. In order to be considered for verification, you need to show that you are consistently providing valuable content to your followers.
Have a high-quality image
Whether you use an official company logo or a professional and up-to-date photo, you need an image clearly visible on your Twitter profile.
And use your professional name (whether your given name or a stage name) and/or the name of your company. This needs to be consistent across platforms so:
Your branding is immediately recognizable

Twitter can confirm your identity

You can differentiate your business from others in the industry
Twitter recommends a profile image size of 400 x 400 pixels, and a header image dimension of 1500 x 1500 pixels. Adhere to these guidelines with a clear, on-brand image, and boost your chances of getting verified by Twitter.
Optimize your bio
In addition to having branded visuals, a clear Twitter bio helps increase the possibility of being approved for that coveted blue badge. If you are a business, include a description of your company and its mission statement.
If you are an individual, list your job title with links to other verified accounts where possible (as discussed above).
Whether you are writing a Twitter bio for a business or an individual, including a website will improve your chances of success with getting verified. This legitimizes your account and helps Twitter cross-check your identity.
For help writing a Twitter bio that increases your odds of getting verified, our post Twitter Bio Ideas to Increase Your Follower Count offers the following recommendations:
Showcase who you are and what you do

Convey personality

Target your ideal audience with keywords

Include a call to action

Include other Twitter accounts or hashtags
Make a solid case
When applying for Twitter's verification badge, you will be asked to submit a paragraph outlining why you deserve to be verified. As Twitter explains, "If the account represents a person, we want to understand their impact in their field. If it represents a corporation or company, let us know their mission."
Instead of explaining why you want to get verified on Twitter, share the ways you believe your brand adds value to the Twitter community. How does your expertise benefit users? How are you working in the public interest? Make sure you answer these types of questions in your application with the benefits to Twitter in mind.
Be exact with your location
The connections made on Twitter often lead to real-life relationships that can benefit your business. So we recommend listing a precise geographical location in your Twitter bio.
Twitter has to verify the legitimacy of your business and understand your activity in the offline community. Listing your geographic region helps provide this information.
How to submit your Twitter profile for verification
Have all your information ready. You will need to provide Twitter with:
Your phone number

Confirmed email address (If it's a company or organization account, the email address should be a company or organization email address.)

Bio

Profile photo

Header photo

A birthday (for accounts that are not company, brand, or organization accounts)

Website

Tweets set as public in tweet privacy settings
If you are missing any of this information, Twitter will ask you to resubmit the form with the revisions.
Visit Twitter's verification application site and enter the username you want to get verified.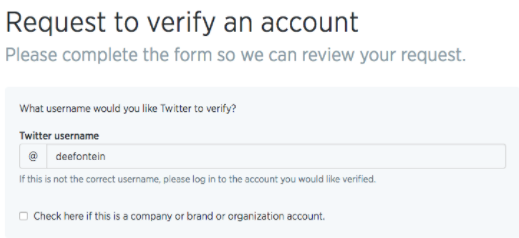 Add links to at least two websites Twitter can check to verify your identity. Twitter recommends choosing sites that "help express the account holder's newsworthiness or relevancy in their field."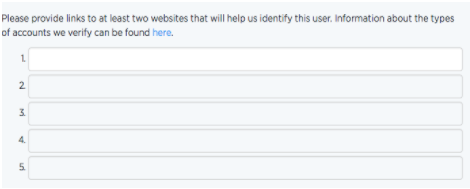 Write and submit your case describing why you deserve to be verified.


5. Review and submit your request.

Wait for a response.

If Twitter approves your request, you will receive a Direct Message with a link and further instructions.
Once verified, we recommend you don't change your account information as Twitter can revoke based on these alterations. If Twitter denies your request, you can re-submit your edited application again after 30 days.
Learning how to get verified on Twitter is a key step towards building a credible brand. Use the above guide to boost your chances of receiving that coveted blue checkmark—and establish yourself as a trusted source in your industry.
Save time and grow your Twitter followers with Hootsuite.
Share on: