Ultimate Guide To Instagram Live For Musicians
As if Instagram Stories weren't enough of a game changer, the popular photo sharing site's introduction of Instagram live is taking the music industry by storm. A slew of new data has revealed live video captures viewers attention far better than on-demand content or traditional blogs, meaning it's more valuable than ever for artists to harness this new medium.
_______________________________
Guest post by Monique Danao of Skedsocial
First came Instagram Stories — then came Instagram Live.
It's no secret that live video took the world by storm in recent years.
Research from Tubular Insights found that people spent eight times longer watching live videos than on-demand.
Another study found that 80 percent of users would rather watch live videos from a brand than read a blog. Additionally, 82 percent preferred live videos compared to social media posts.
These statistics show that live videos are the future. So, it's no surprise that Instagram jumped in the bandwagon and launched Instagram Live.
Take Your Instagram Feed to the Next Level
Download our 100+ page ebook Instagram for Business to learn how to better utilize Instagram today.
The Ultimate Guide to Instagram Live
Instagram Live marks the social media giant's foray into the live streaming space. (Find out more about other hot Instagram trends.)
Similar to live videos on Periscope, Facebook and Youtube, Instagram Live allows you to create live broadcasts.
Instagram Live doesn't just allow you to create a broadcast, but it's also a means to interact with audiences in various ways and attract new followers. It's also an excellent tool for brands and businesses looking to connect with their audience in a new and fun way. For instance, it allows users to interact or send questions via comments. Hosts can use face filters and also invite viewers and friends to join them in the broadcast.
Viewers can also find top live videos in the Explore page. This enables influencers and brands to expand their reach and improve their searchability.
With a reported 700 million users on Instagram, Instagram Live is a fantastic way to engage with followers around the world.
Now, how do you use Instagram Live? Where do you find live videos on Instagram? How do you use face filters and invite other users to join your broadcast? And how do you promote it to ensure you get plenty of people watching? (hint: Schedugram makes this really easy to do).
Read on to find out.
How to Find Live Videos on Instagram
How do you know if an account you're following is live?
On the Stories bar, you'll see a row of accounts you follow with their avatar inside circles. If you see the word "Live" at the bottom of a user's avatar, in the color in red or pink, then that user is currently live.
To watch their livestream, simply click their avatar.
You can also find live videos by clicking the Explore tab.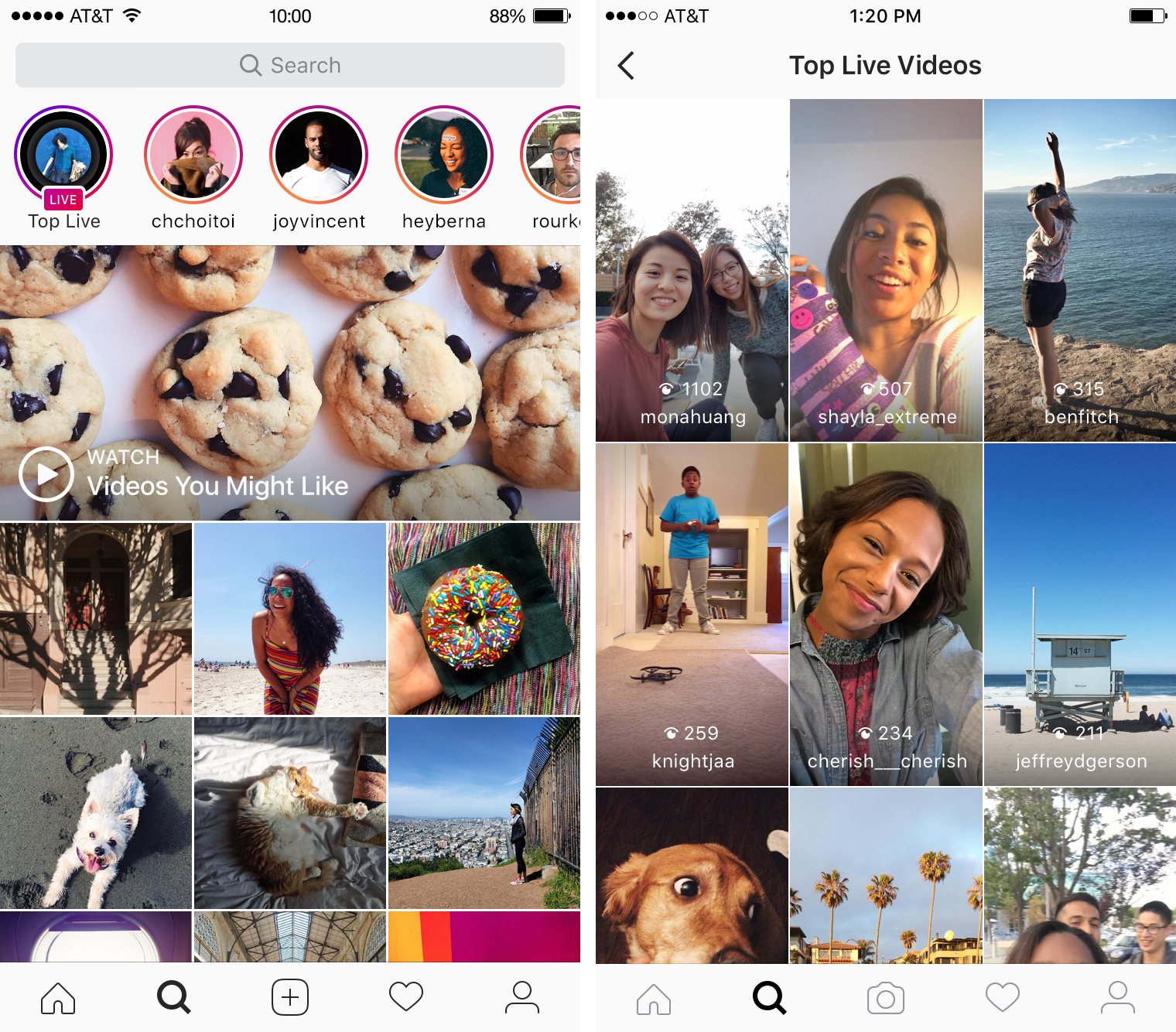 On the Stories bar, found on the top image and videos, you'll see popular Live videos at the moment. Instagram provides a curated selection of live videos based on its view count, location and language.
This is a great way to find influencers and brands you can follow!
When watching a live video, you can tap the heart icon to show your appreciation or leave a comment. Anyone who's tuning in to the video will see your like or comment. If you don't want to see comments and likes, simply tap the screen.
Once you start watching a live video, the host and viewers will know that you've tuned in.
How to Start a Live Video
To go live on Instagram, tap on the Your Story profile photo (the image next to the + sign).
You can also tap the camera icon in the top left of the Instagram screen.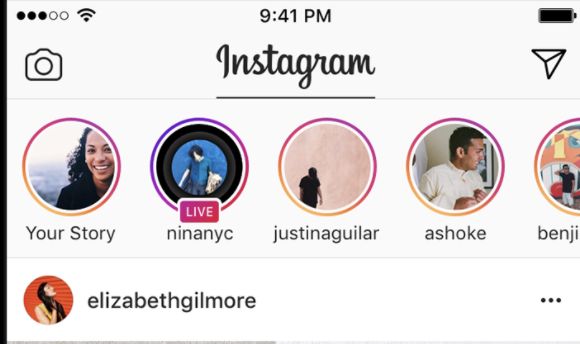 Tap the camera icon in the top left of the screen or swipe right from anywhere in Feed.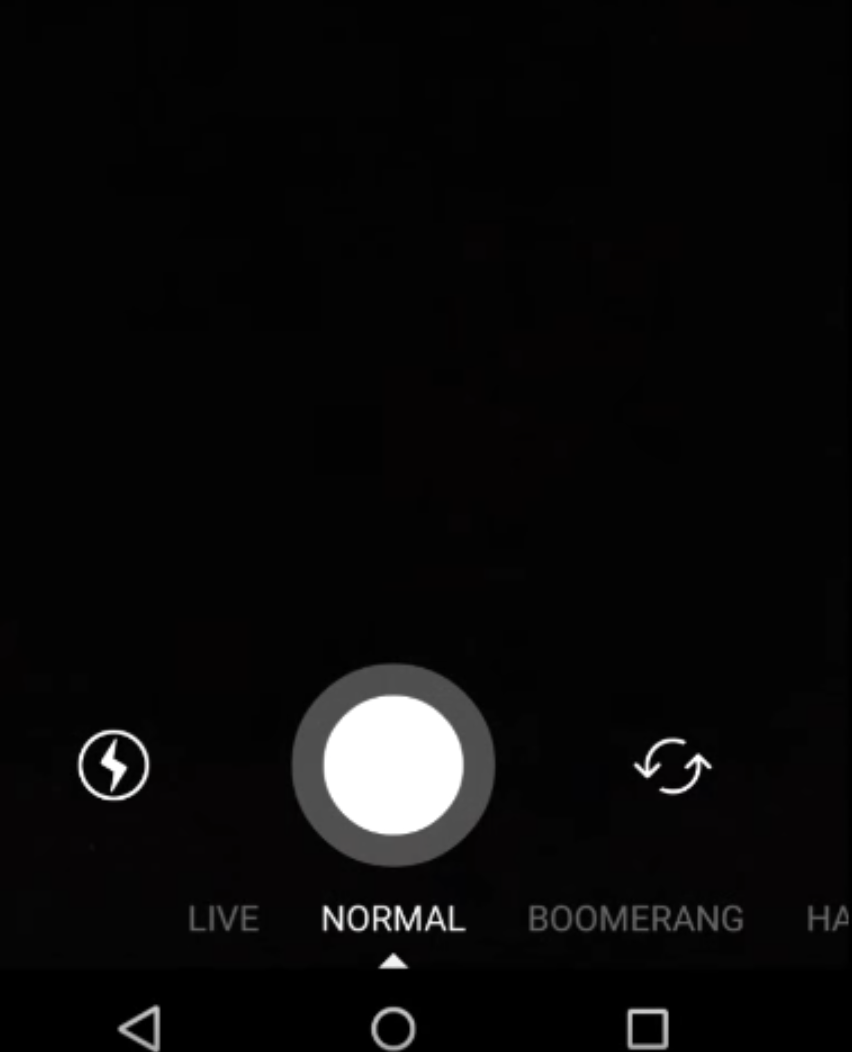 Here, you can choose various recording formats by swiping through five options:
Normal – a regular photo or video.

Boomerang – a looping GIF-style video created from various photos.

Rewind – video that plays backwards or in reverse.

Hands free – 15-second video, but you don't need to hold down the video button to start a video.

Live – broadcasts video in real-time, but disappears after you end streaming.
Choose the "Live" option.
Next, you'll see the "Start Live Video" button, but before you click that, check your Instagram Story settings.
Tap the "Gear" icon at the top left.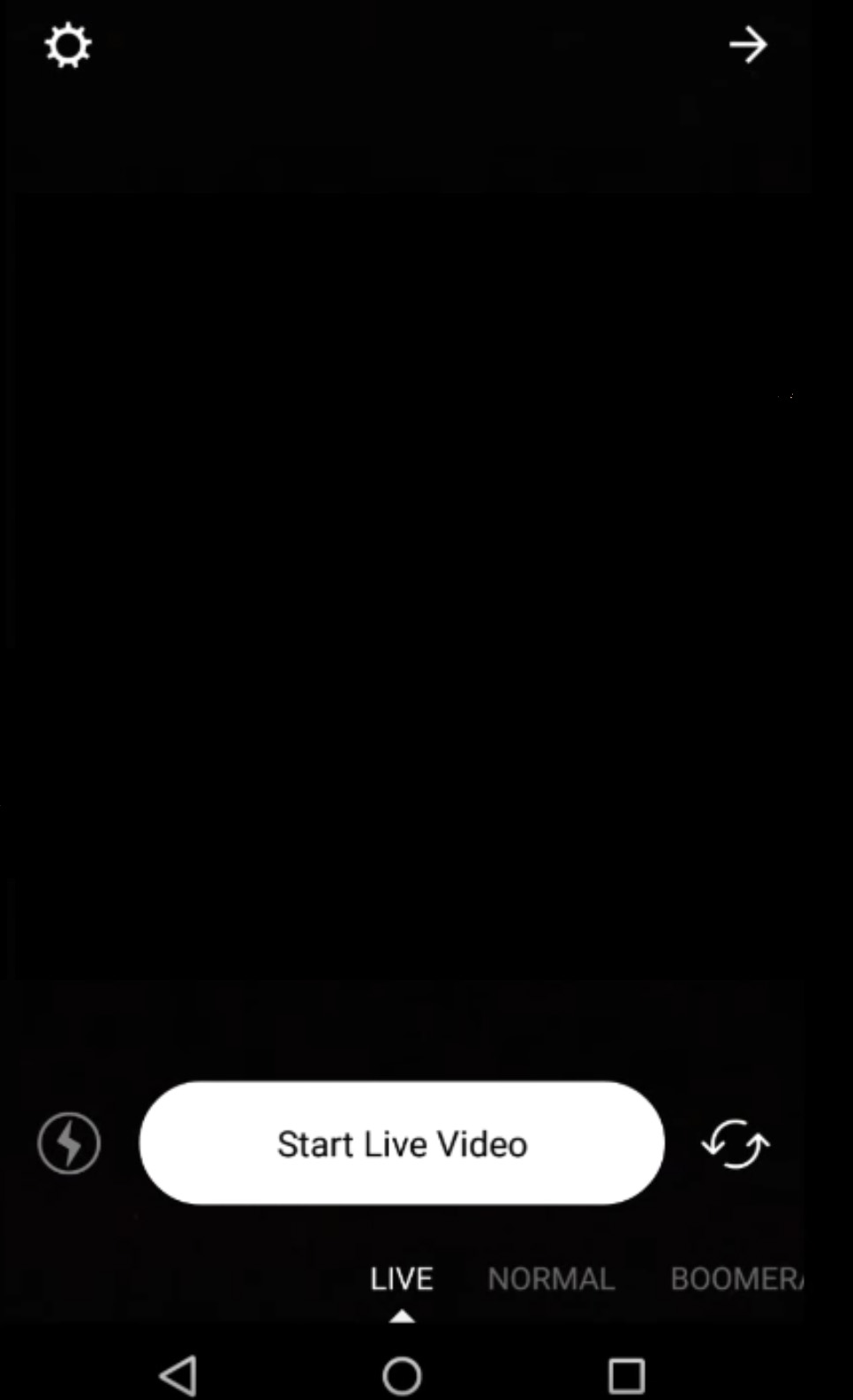 Check your Instagram Story settings.
Determine if you want to hide your live videos from specific people or whether you'll allow messages from everyone or only from people you follow.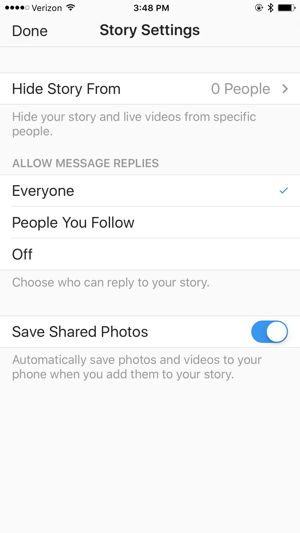 Click "Done" once you're finished.
Next, choose "Start Live Video."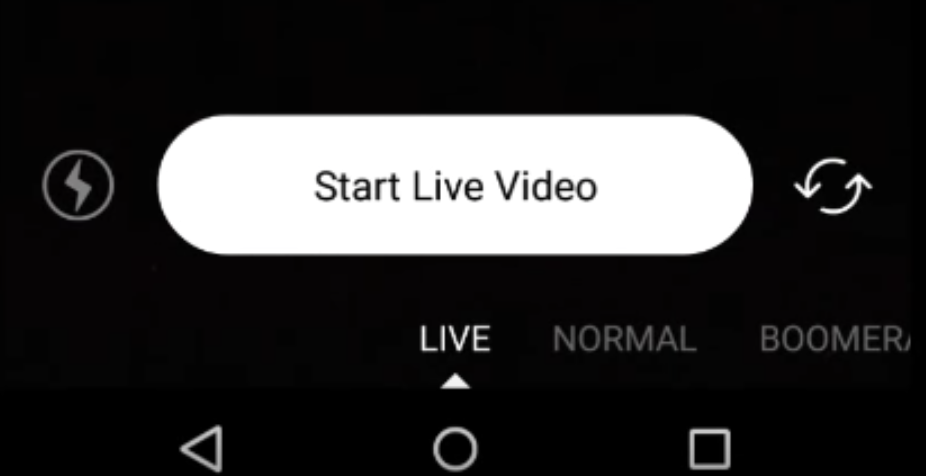 Instagram will then check your connection and start a three-second countdown.
Note that a live broadcast is limited to one hour, which is similar to Facebook Live. Periscope doesn't have a time limit on live video broadcasts, but you need to watch your battery life and data limitations.
Managing Your Broadcast
Once you go Live, your friends and followers who are online, will receive a notification that says, "[Username] has started a live video. Watch it before it ends!" They will see a small "LIVE" badge over your profile picture at the top of their feed.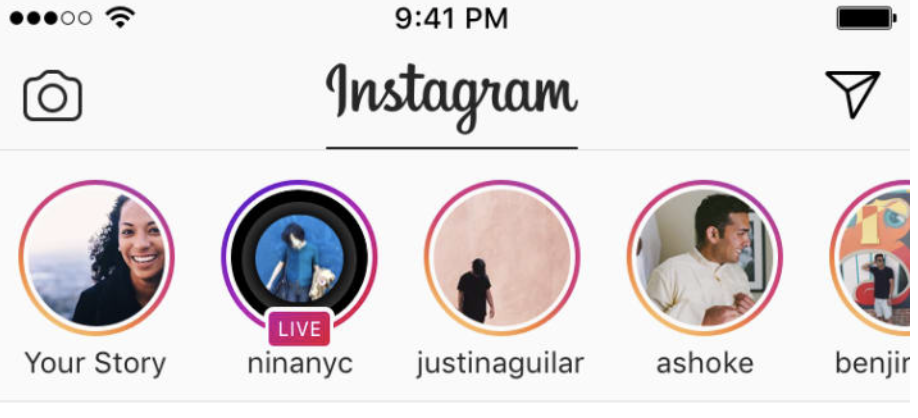 Once you start streaming, you'll receive series of hearts from viewers who are watching your live stream. You'll also be able to receive comments and interact with commenters. You can also pin comments you love, report inappropriate comments, find out who's watching the livestream and prevent some users from viewing the rest of your live stream.
There are also some viewers who might tune in late. So, be sure to remind audiences the purpose of the broadcast and what they can look forward to.
This way, they'll be sure to watch the rest of the broadcast.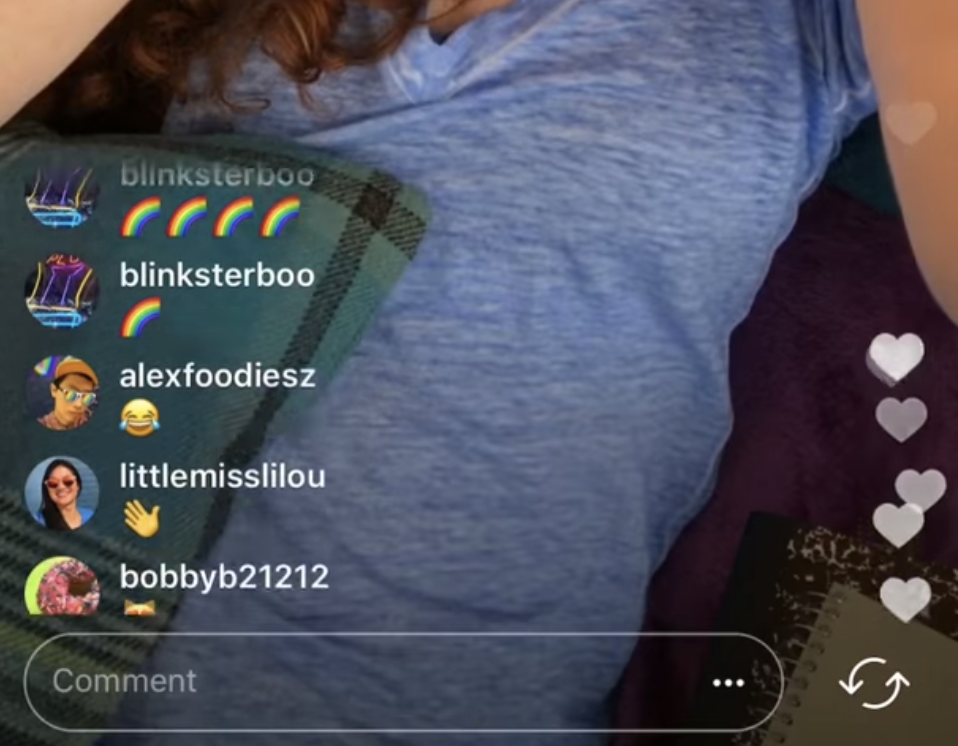 If you want to show your followers your surroundings, you can switch up your camera's view. Simply double tap the screen to change from a portrait to a landscape camera view, and vice-versa.
If you're hosting a Q&A session, and you don't have time to entertain any more questions, then ask followers to send direct messages. This way, you won't be too overwhelmed with answering tons of questions.
And, don't forget to just be yourself.
How to Invite Friends to Join Live Videos
Instagram allows you to invite friends to join live video sessions.
If you want to join a live session, tap the request option at the comments section.
Hosts will then see requests to join once they tap the icon with two smiley faces. They can then accept or reject these requests. They also have the option to go live with their viewers.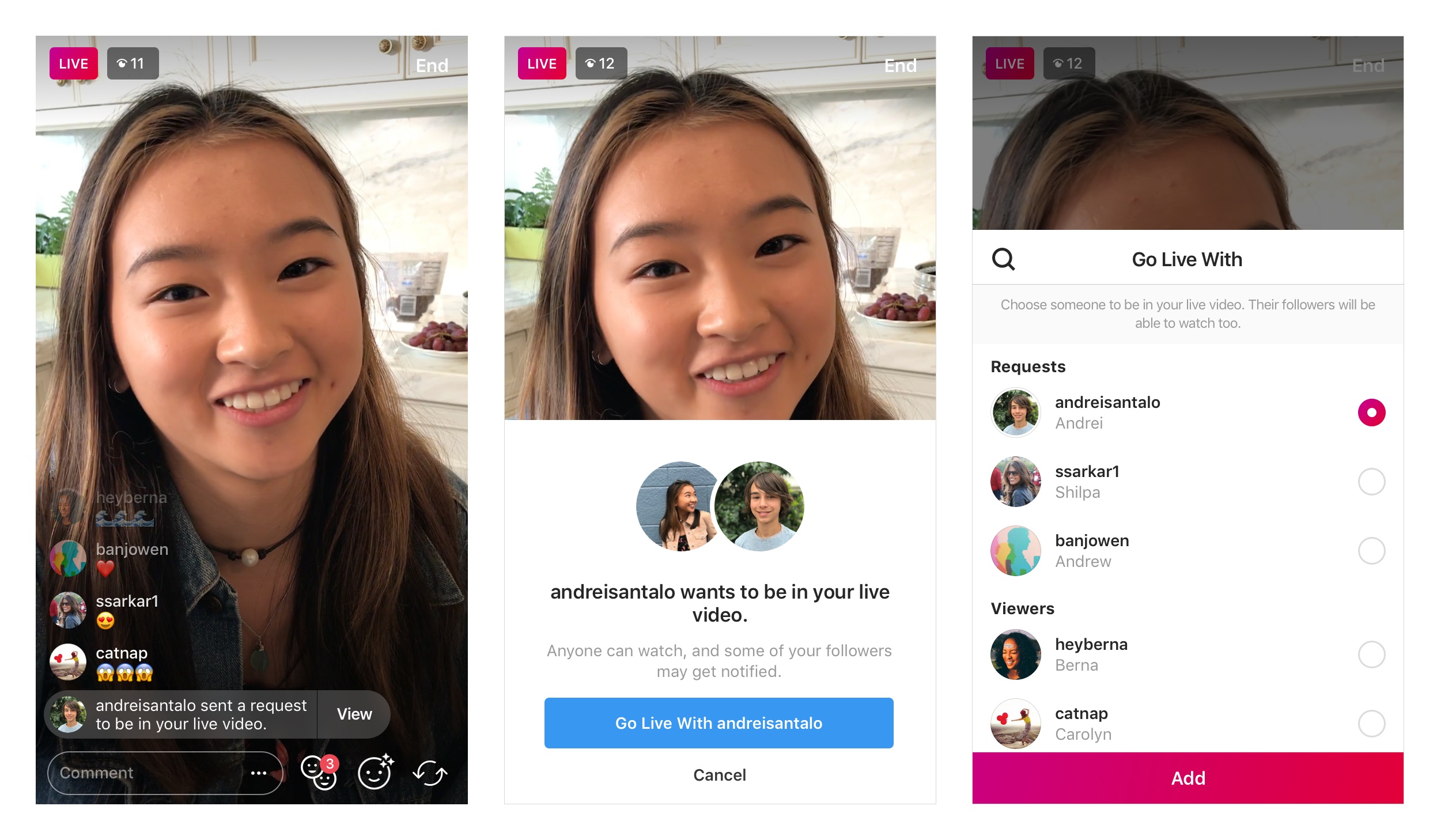 Hosts can remove guests from the live video at any time.
If the request to join is accepted by the host, viewers will see a confirmation. Afterwards, the screen will split in two.
This feature is great if you're inviting guests or influencers in your livestream. It's currently available via version 24 of Instagram on iOS and Android.
How to Use Face Filters on Instagram Live Videos
You can spice up your Instagram Live broadcast with Face filters. This feature lets you add accessories, hats, stars, rainbow light and many other special effects at the top of your face. This is thanks to the advancements in facial recognition and AI.
Some face filters are static, whereas some will adjust as you open your mouth, move your head, and speak to viewers. Instagram regularly updates their filters, so you'll never run out of options,
To use a face filter, tap the smiley face in the bottom-right corner, beside the comments section. You can do this before or during an Instagram Live broadcast.
You can then choose from various filters and tap any filter to enable it.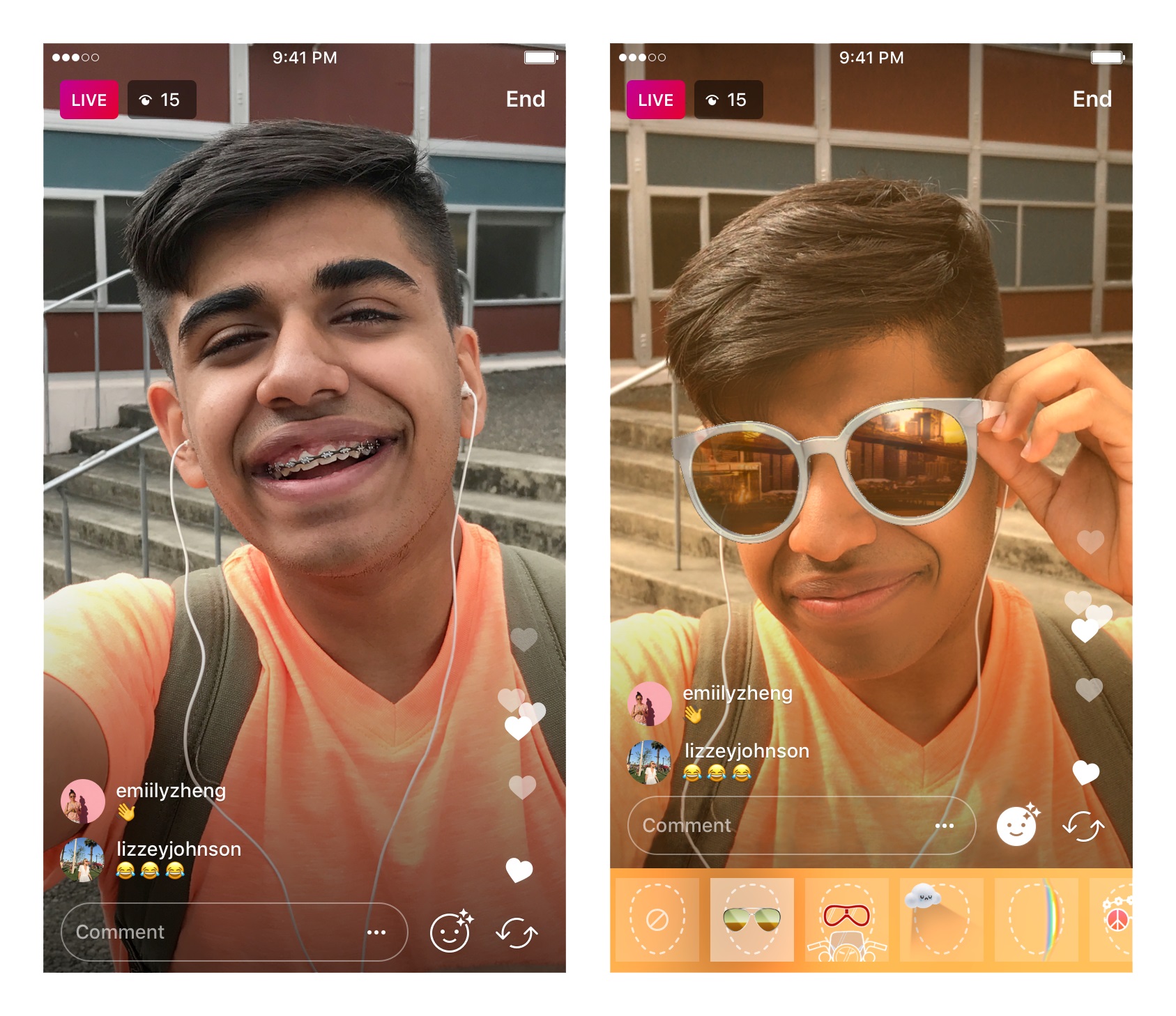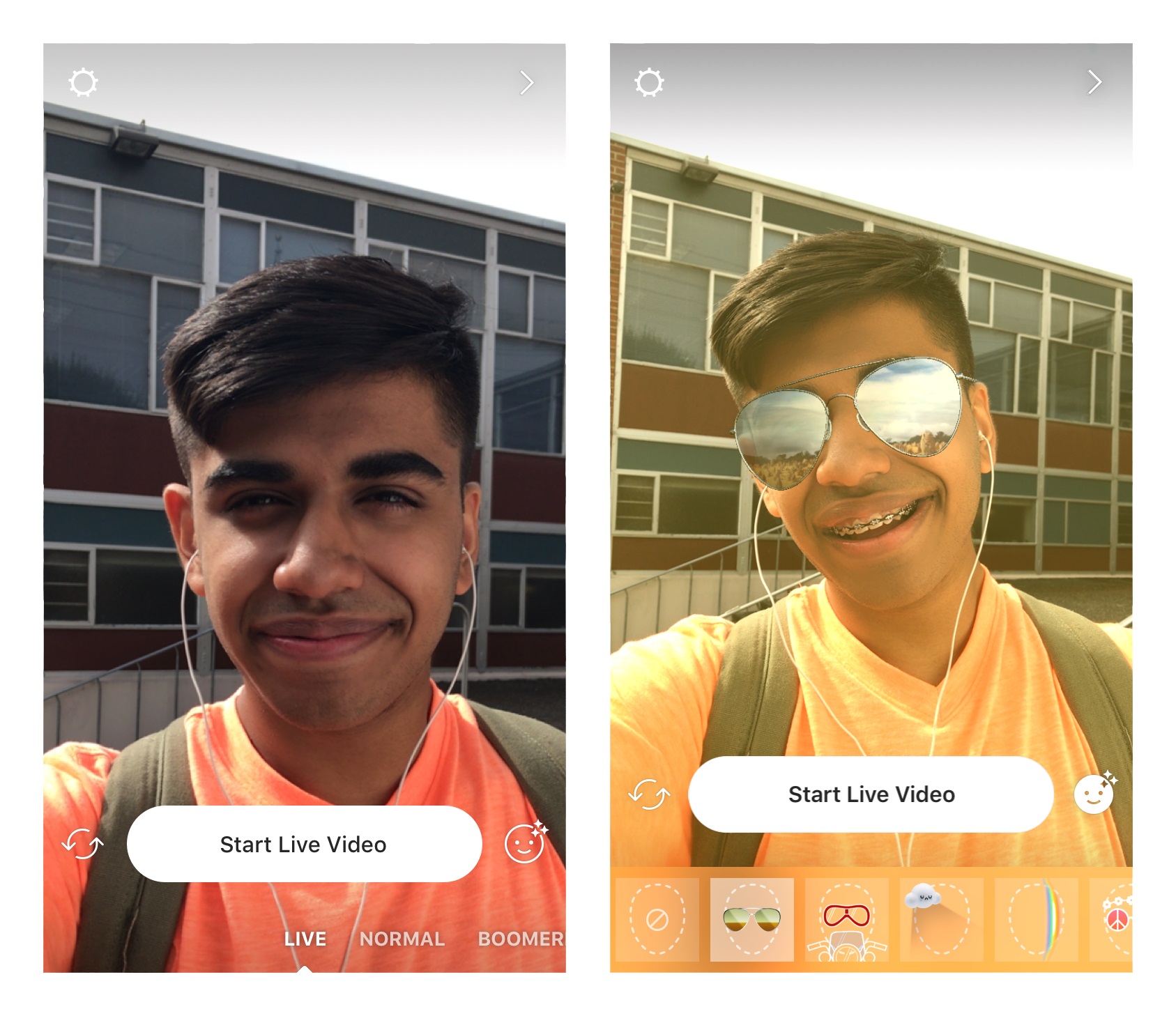 How to Send Live Videos in Direct
Once you're live, you can tap the arrow or Direct icon in the bottom of the screen to send your live videos to friends. Your friends will only see the video, if they're online while the broadcast is happening. Once the video ends, your friends will be notified that your livestream has ended.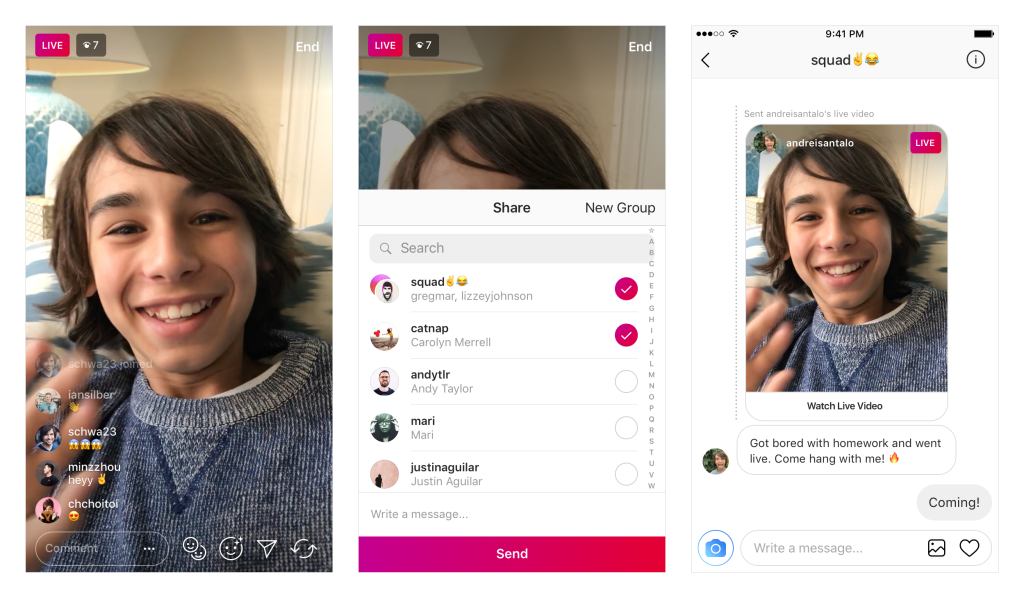 You can also send a live video to friends in the same way. All you need to do is tap the arrow or direct icon to send it to your friends.
How to End Live Video
When you're ready to end the live video, tap "End" in the top right corner of the screen.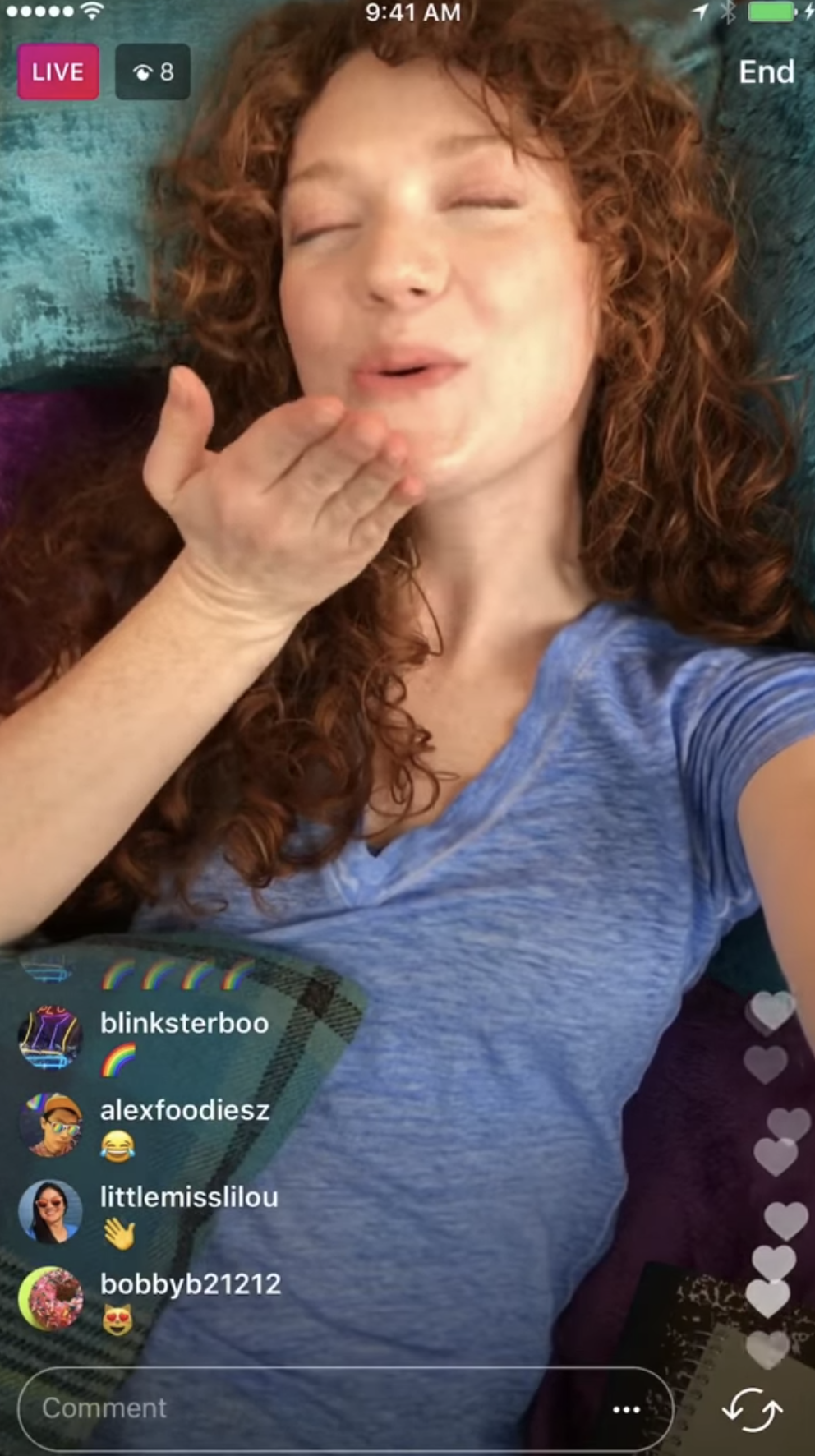 You'll then be able to see how many people tuned in to your broadcast.
You can tap save in the top right corner, to save the video file in your camera roll, or share it to your story. However, the comments and reactions to your video won't be saved.
If you do not want to save the video, then simply discard it.
Tips for Creating a Successful Broadcast
How do you make a successful live broadcast? Here are some quick tips you need to know.
1. Identify the Purpose of Your Live Broadcast
Every live video broadcast should start with a plan.
Think about what you hope to achieve and why your content will be valuable to your audience.
Some live video sessions feature Q&A sessions, product reveals, contest and giveaway announcements. If they can only learn the information via the live session, then that is a great way to motivate followers to tune in.
For example, if you host a Q&A session, followers will be motivated to check out the broadcast because of the opportunity to ask you questions and learn exclusive information.
You can also feature a special guest or influencer to make your live video interesting.
2. Promote Your Live Session in Advance
How do you get the most number of viewers?
Let your followers know the date and time of your broadcast in advance. Send an email or publish a post! Plus, spread the word on your other social media accounts.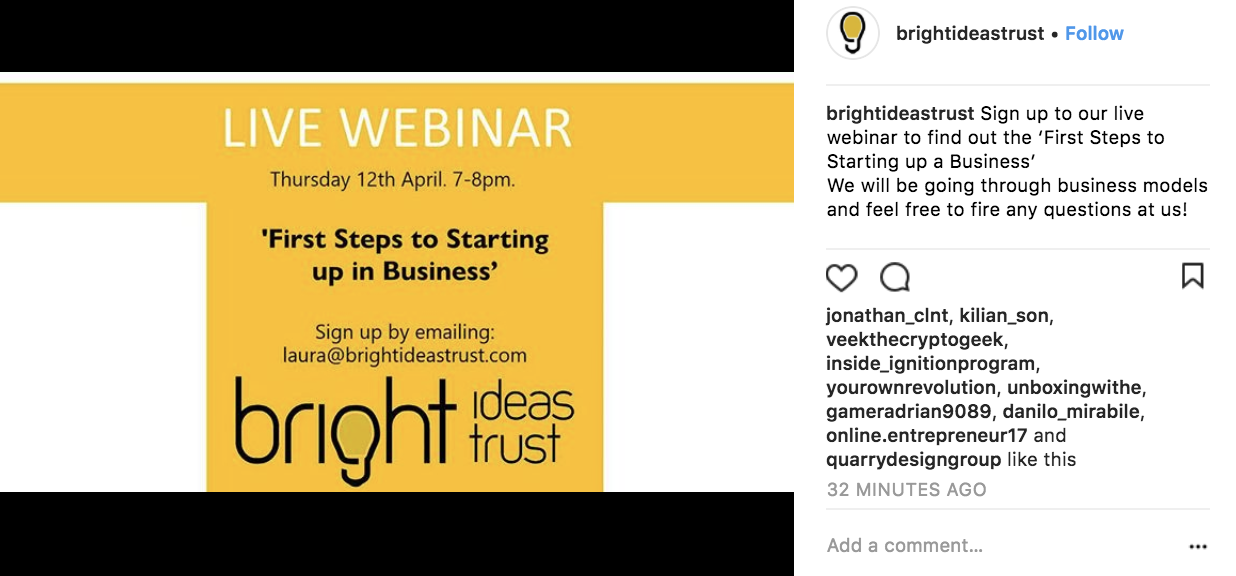 This way, tons of followers will set aside time for it.
Of course, this can be time-consuming. So when it comes to promoting your live session on social media, you'll find it much easier to use an all-in-one social media management platform like Sked to plan and automatically publish your posts for you. It'll save you a tonne of time because you can set up your promotion across Instagram, Facebook, Pinterest and Twitter (coming soon) within minutes.
To try it out, log into your Sked account (or sign up for a free trial if you don't have one), then click on Upload Posts (see below).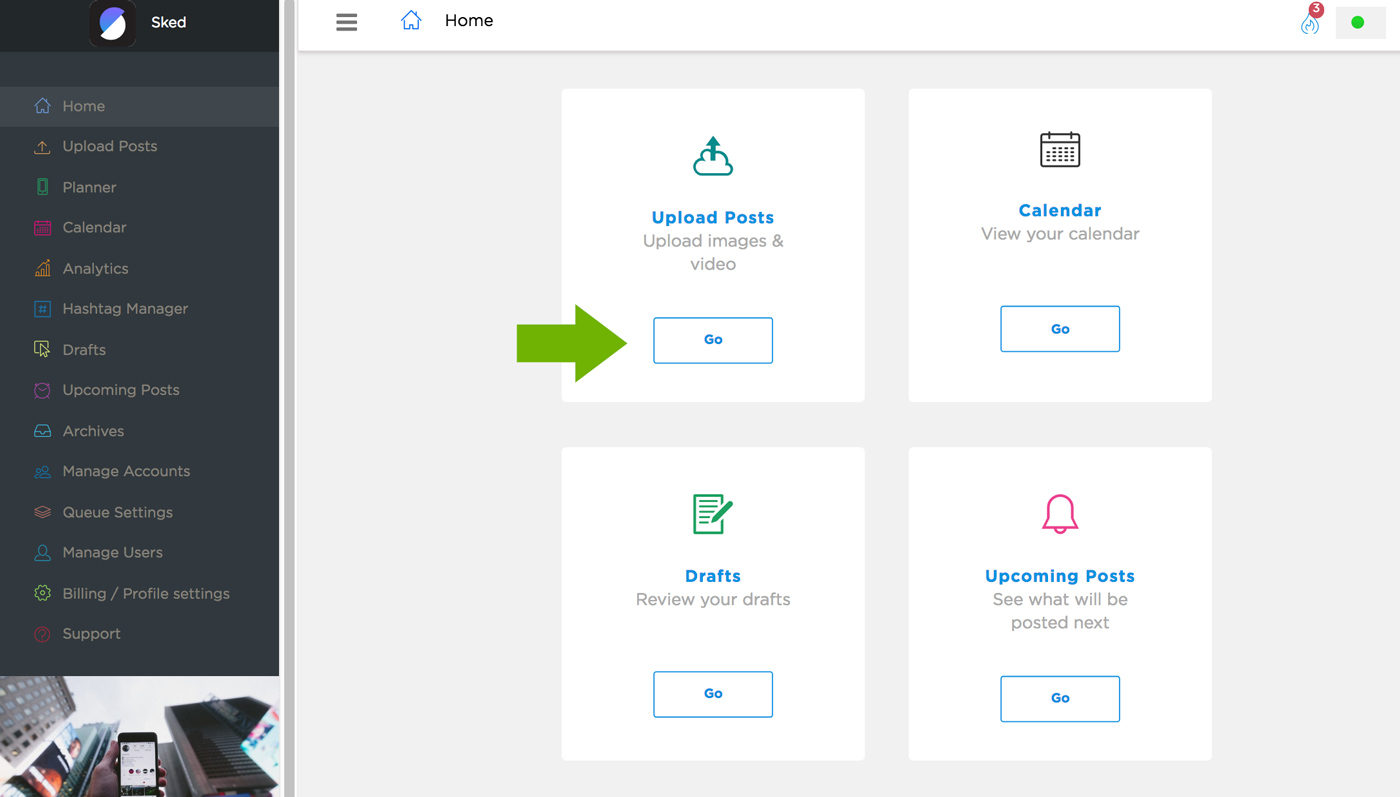 Next, select the appropriate accounts for posting. You can choose to post your image to Facebook, Instagram and Pinterest (Note: group posting is limited depending on the type of upload you want to post). Select your content posting format located to the left of your dashboard (ie: Single Image Post, Multiple Images/Carousel Post, Story, or Video).
If you prefer to post the same media across all your channels toggle the "Same media across channels" option to the right until it turns blue.
Next, upload your desired media. This can be done via Computer, Google Drive, Dropbox, Instagram URL, or Sked's Canva integration. Click 'Continue.'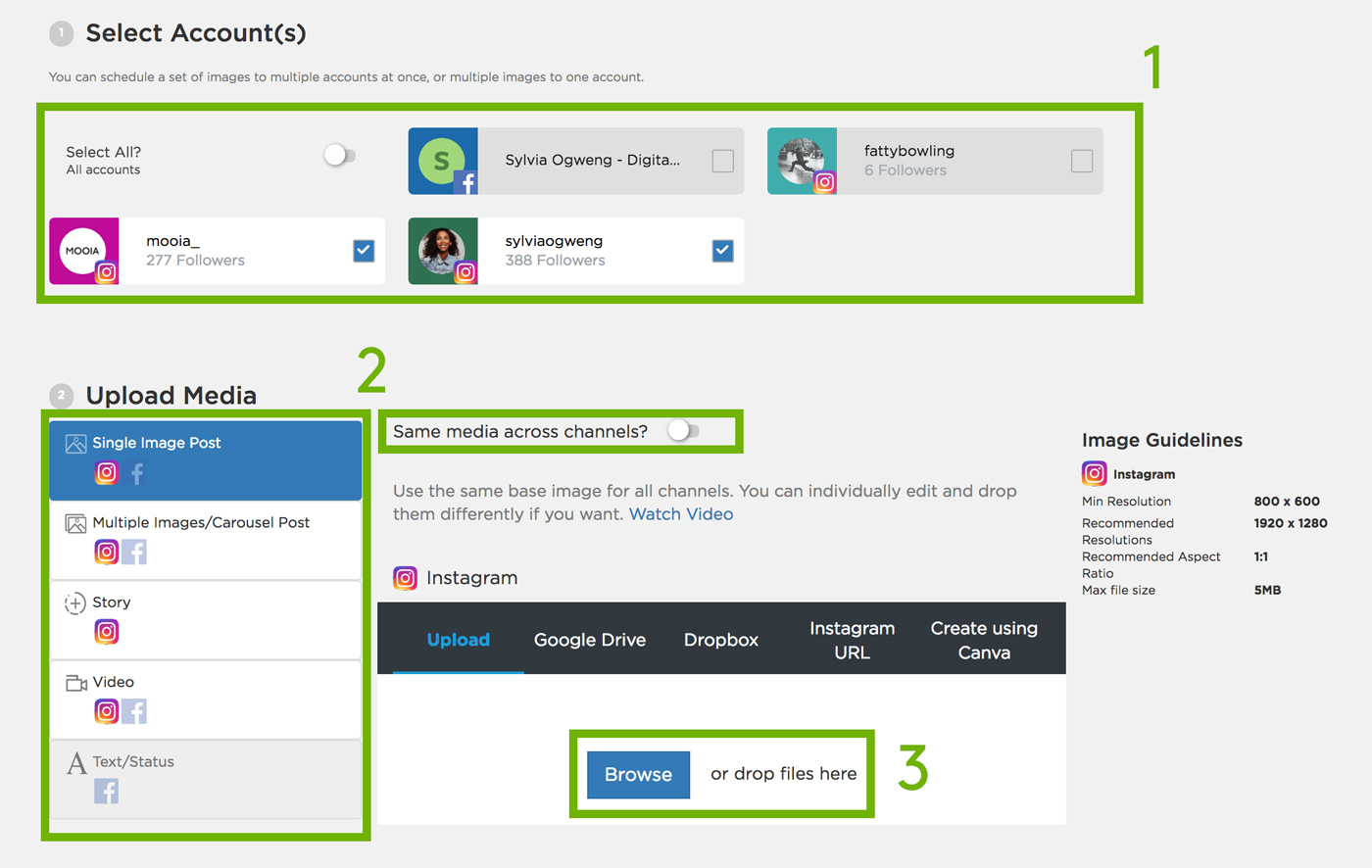 After reviewing your uploaded posts click 'Continue' to proceed to image editing. Here, you can select your desired crop and edit your image by adding text and filters via the edit icon.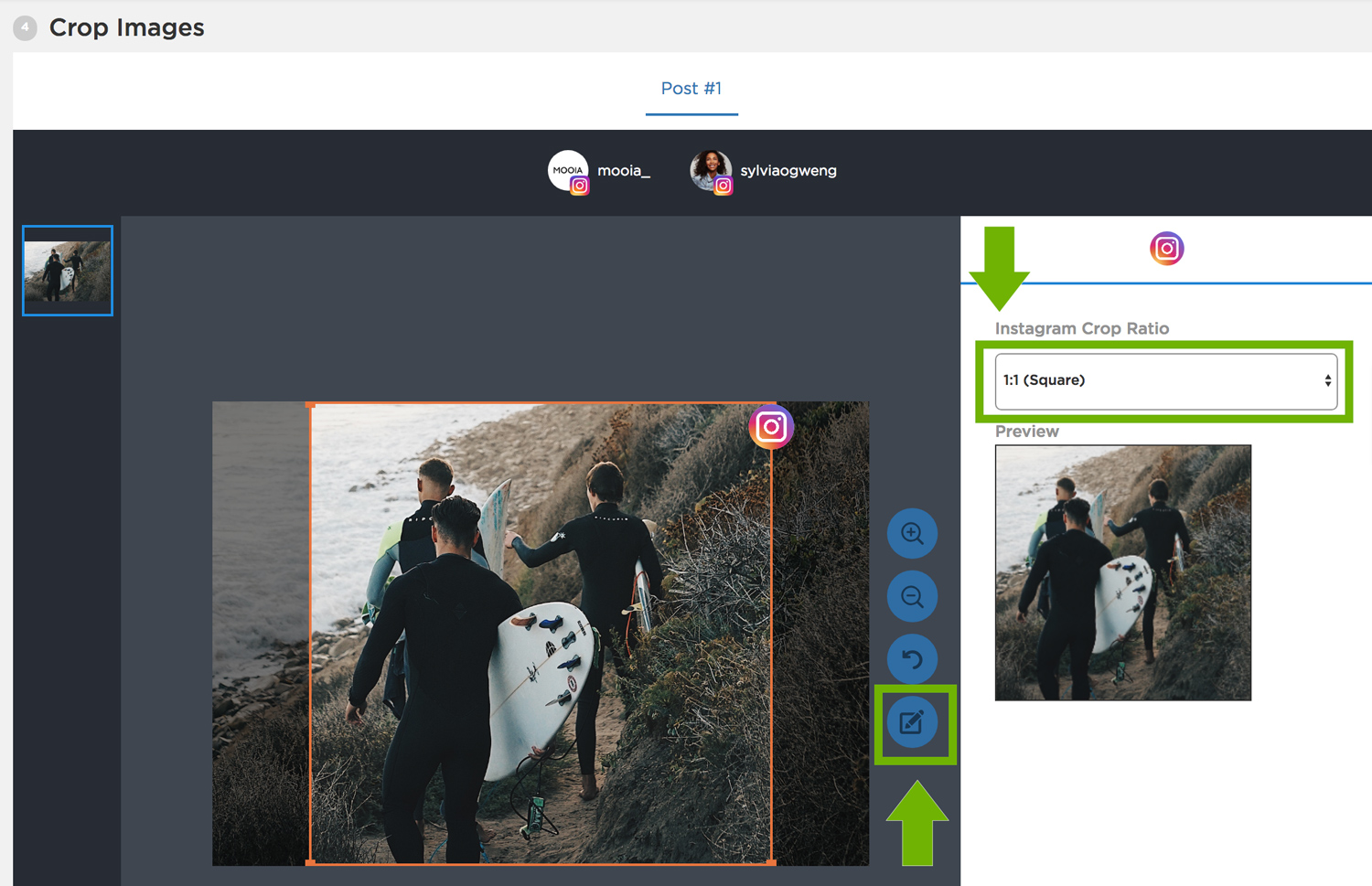 This will open the image editor and give you access to a variety of tools and effects (see green circle below) you can use to create your own unique aesthetic.
Like filters, for example.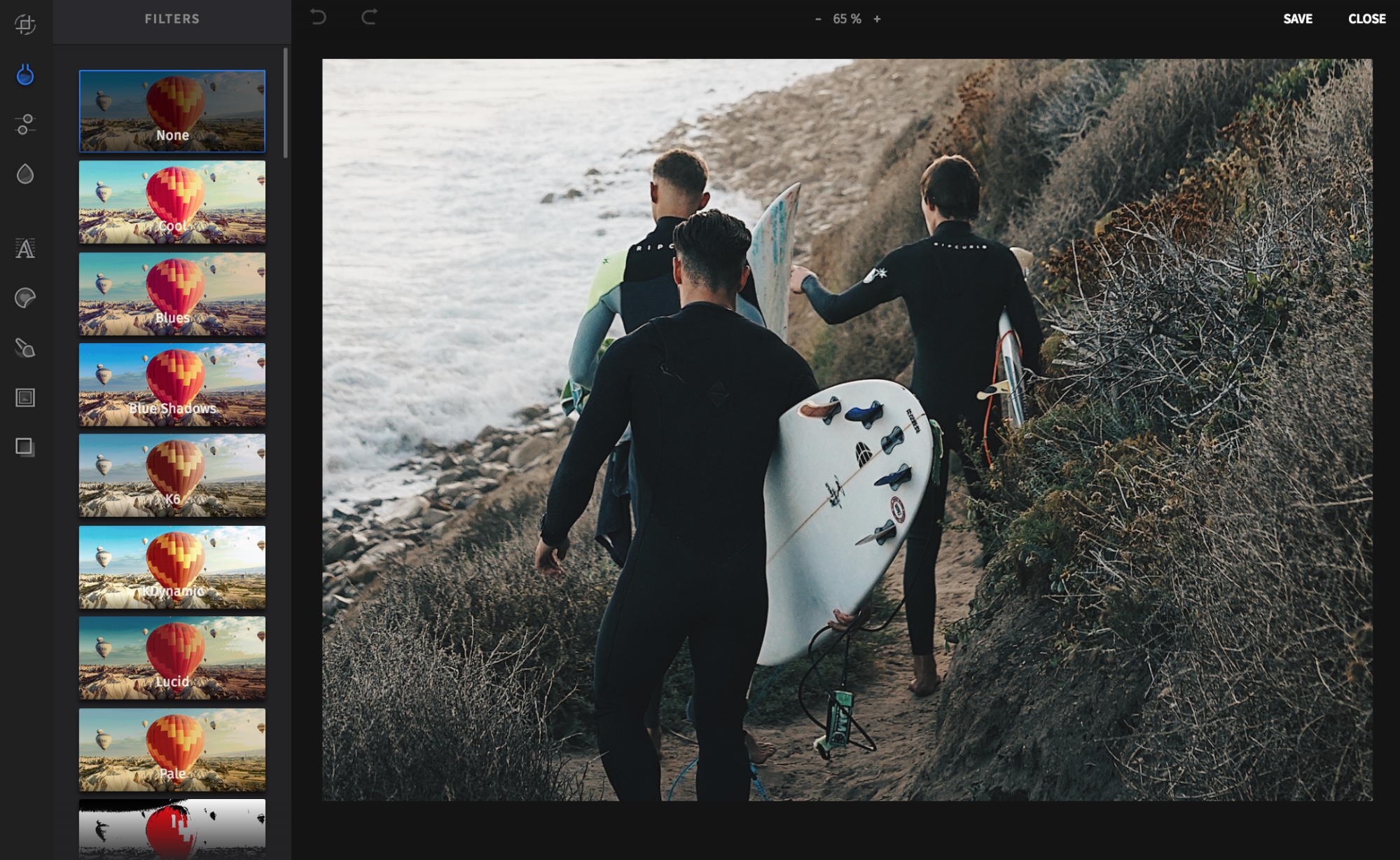 To proceed with captions, user, location and product tagging, and scheduling, click "Continue" at the top right of your dashboard.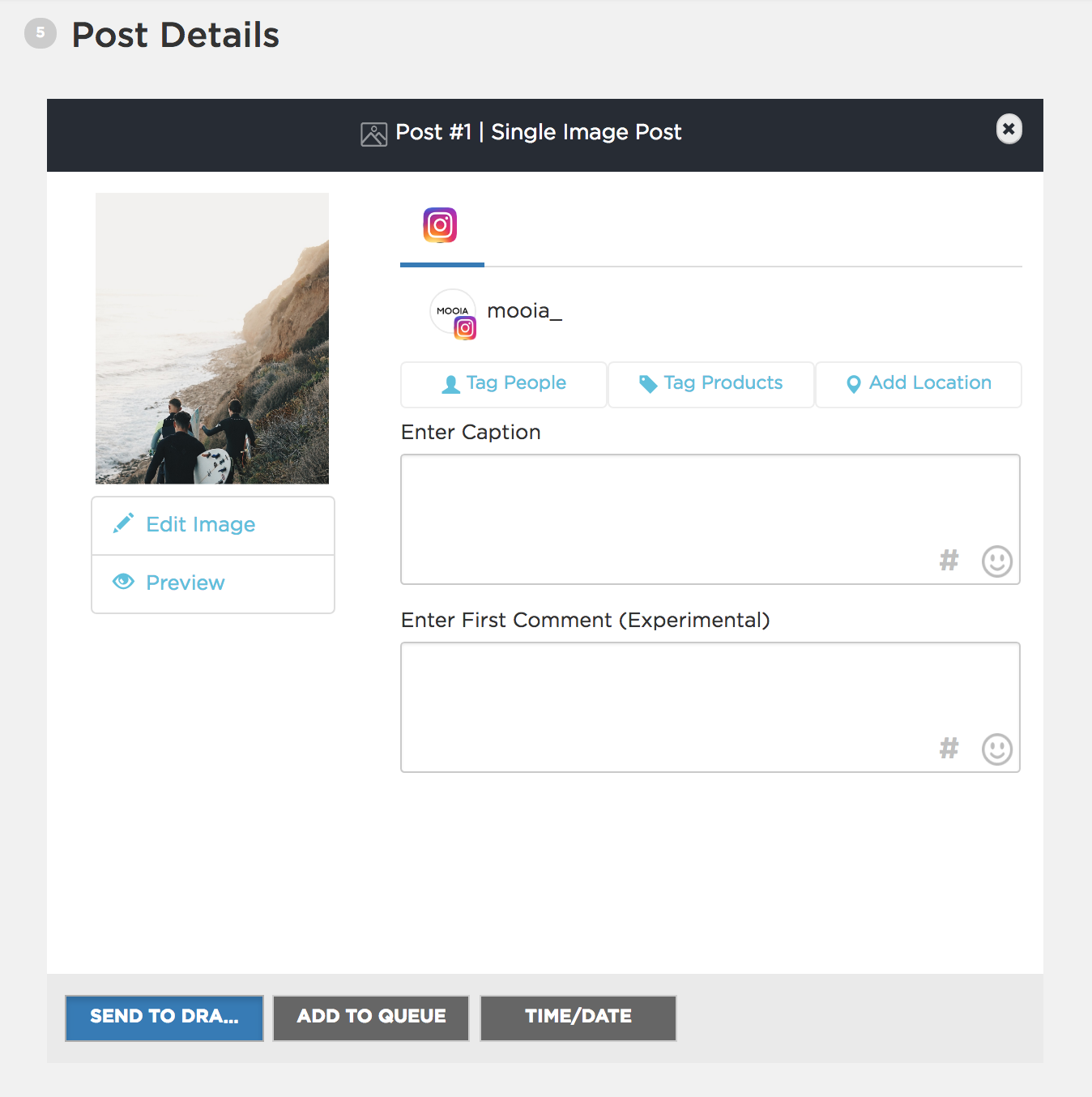 Finally, to complete the publishing process, click "Create Post" at the top right of your dashboard.
PRO TIP: If you want to create an image for your promotion that really catches the eye, click on the Create banner with Canva option above. You'll be able to use all of Canva's powerful graphic design tools to make your image stand out — all from inside Schedugram. You'll find step-by-step instructions on how to do this in this blog post.)
3. Engage with Viewers
The main goal of your broadcast is to engage with your followers!
You want to connect and build a relationship with them. And, what better way to do that than by offering opportunities for live interactions.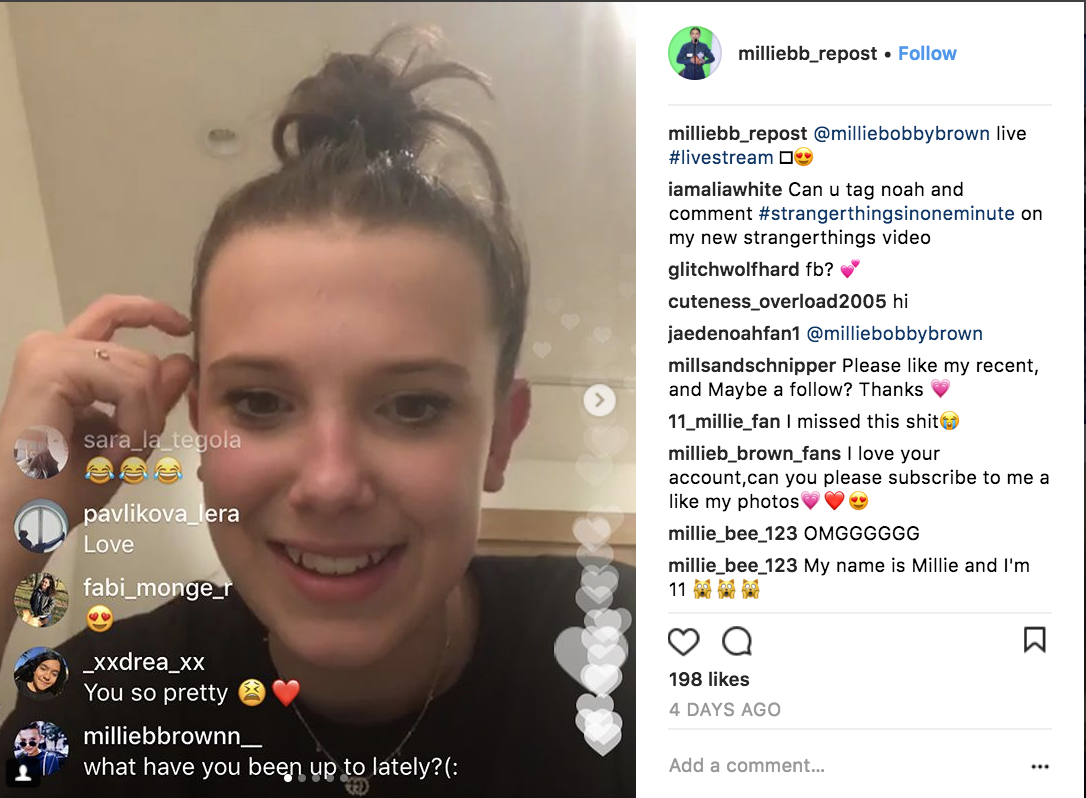 For example, if you've just launched a new product, you can ask viewers for feedback. Acknowledge their comments and jumpstart genuine interactions.
This is how you can connect and build long-term relationships with people who support you.
4. Record a Test Video
If it's your first-time hosting a live video session, it's a great idea to test the sound and quality of your video.
Find a visually pleasing and simple background that won't distract readers from your message. You should also find a quiet area to maximize the sound quality and minimize distractions.
Once you find a nice area, film a test video. Check the lighting and the sound quality in the video. Do you appear too bright or too dark in the test video? Can you clearly hear your message?
Prepare ahead of time, so you won't embarrass yourself in the session.
And, remember to charge your phone!
s
5. Create an Outline
If you are planning a 30-minute to one-hour live video session, then I'm sure you have a lot to talk about!
So, don't forget to create an outline of all the topics you want to bring up on the broadcast. Mention CTAs, like, "Check out my website at [insert site]." or "Be sure to follow me on [insert Instagram account].
6. Answer DMs and Questions
If you've asked viewers to send their questions via a direct message, be sure to answer these questions!
It's a simple gesture, but it means a lot to your followers. After all, they support and promote you, so it's the least you can do.
7. Summarize Your Session Through an Instagram Post or Story
Not all of your loyal followers can tune in to your broadcast.
They might live in a different timezone. Or, they might just be busy with school or work. So, if you've announced important updates in the live session, like a product launch or event, then let them know via a post or Instagram story. This way, they can still connect and keep up with you.
In the caption, remind them to turn on push notifications so that they don't miss the next live session.
8. Remember Your Metrics
Since your live videos are shown in the moment, you won't be able to save the number of viewers who tuned in via Instagram analytics.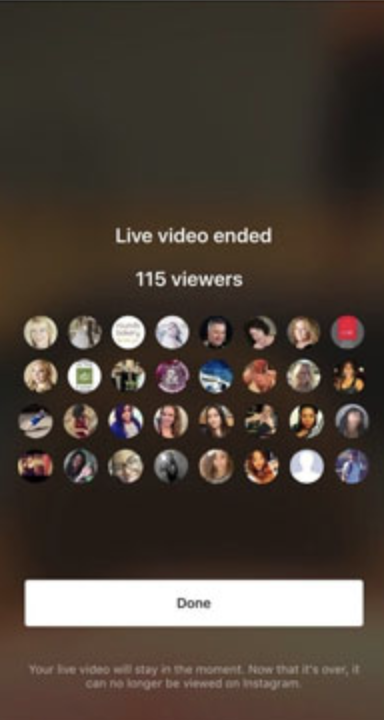 The good news is before you end the live session, Instagram displays the number of people who watched it. Be sure to take a screenshot of this data, to get an overview of your live session's growth and progress.
9. Reward Viewers
How do you encourage your followers to tune in to every livestream? Reward them!
Give them an early announcement to a coupon code or inform them of a new product launch. If you offer a service or an online course, you can offer them a valuable piece of advice, that they would otherwise have to pay for.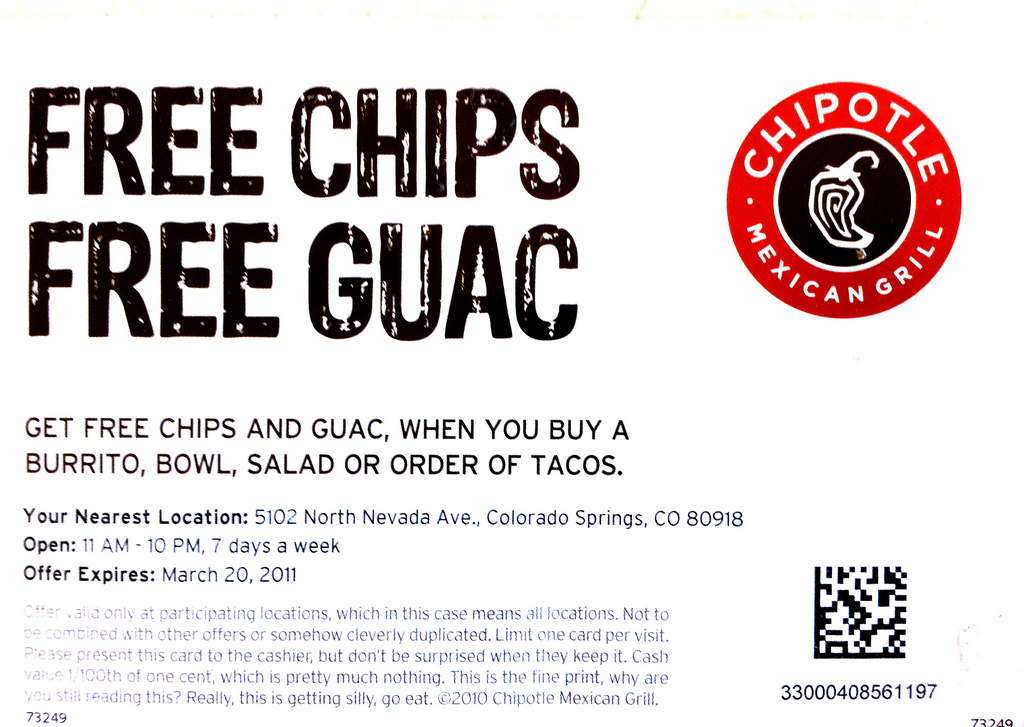 This way, you can motivate followers to keep coming back for more.
10. Treat It Like an Intro Meeting
Instagram live videos are the most personal type of interaction on Instagram.
It's not a static type of interaction, like your photos, videos or comments. Instead, you talk to viewers face-to-face in real time.
You encourage them to ask questions, leave comments, then say your reply.
If you're a business, treat your live session as an introductory meeting. The point is to get viewers to know your brand, meet you, get to know you and trust you. So, be genuine and casually introduce yourself,  your product or service.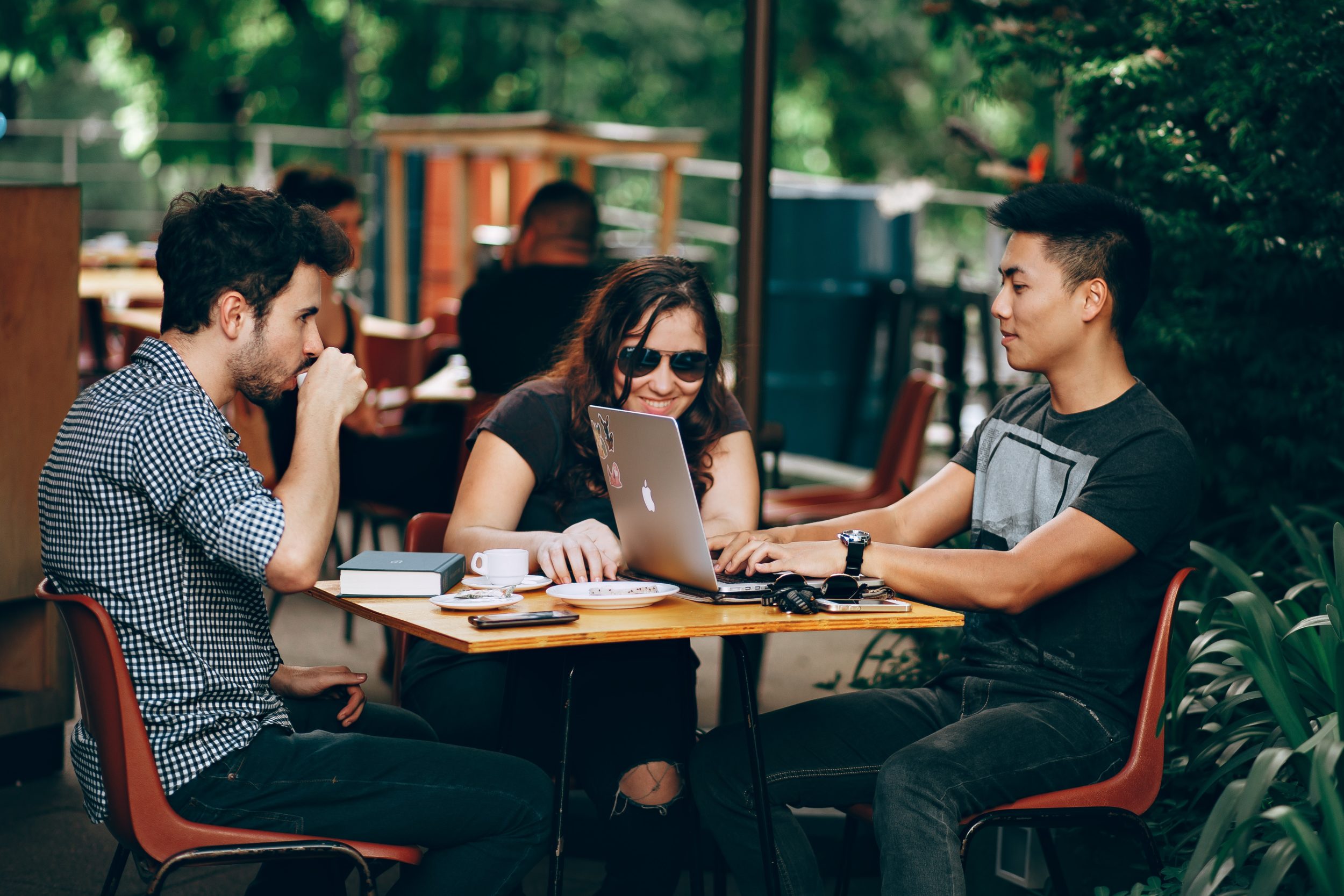 Live discussions can't be planned, no matter how much you prepare for them. The point is to show audiences the real you. So, relax and just be yourself.
You don't have to say something inspiring or amazing all the time. If you are an influencer, just talk as if you're interacting with your friends or fans. And, if you are a business, imagine that you're interacting with first-time customers.
Remember how you interact with your viewers will impact how you will grow your business.
Over to You
Instagram is a very user-friendly platform.
You can easily start a livestream, invite friends to join, use face filters and search for top live videos.
However, hosting a successful live video takes a lot of work.
You have to promote your livestream beforehand, create an outline and record a test video. During the livestream, you have to keep audiences engaged and sustain their interest throughout the whole broadcast.
This might sound intimidating at first, but you'll get used to it pretty quickly. Just relax and be yourself. Talk as if you're introducing yourself to a friend, or a customer. Communicate in a casual manner and just have fun!
After the broadcast, be sure to reward viewers. Summarize the livestream in a post or Instagram story. And, remember your metrics.
Instagram Live gives you the opportunity to engage with people face-to-face. It's a lot more personal than blog posts or social media posts, because its real-time interaction. It might take some time to get used to, but the end results are worth it!
As any social media manager knows, planning, scheduling and execution are the keys to an effective social media strategy. Create more time to use Instagram Live by signing up for an all-in-one social media management platform like Sked. No longer just for Instagram, Sked gives users the power to create, plan, schedule, and publish visual content across Facebook, Pinterest, Instagram, and Twitter (coming soon). Start your 7-day free trial today.
Monique Danao is a writer and content creator with an expertise in marketing, design and SEO. When she's not writing, you'll find her enjoying funky food, listening to music and marketing start-ups. Follow her @monique_pd
Share on: