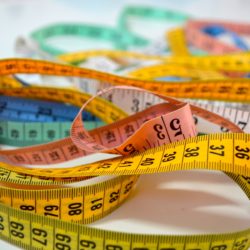 Each Streaming Platform's Optimal Playlist Length
Landing your music on a streaming platform's top playlists has become essential, both for new artists seeking visibility, and for established artists looking to maintain their popularity. But what impact does the length of these playlists have on their popularity?
_____________________________________
Guest post by Rutger Ansley Rosenborg of Chartmetric
These days, getting onto streaming's top playlists is sort of the name of the game, because it really determines the visibility of emerging artists and cements the longevity of established ones.
But playlist length, measured by track count, is an under-considered metric. Here's what it looks like on the playlists claiming the top spots on Spotify, Apple Music, Deezer, Amazon Music, and YouTube.
On Spotify, Today's Top Hits, Global Top 50, and RapCaviar are the Top 3 according to follower count, and each of those playlists consistently maintains 50 tracks. On Apple Music, the Top 3, according to display order, are Today's Hits, Rap Life, and Today's Country, which average 68 tracks between them.
On Deezer, Les Titres Du Moment, Brand New UK, and Neue Hits comprise the cream of the crop when it comes to follower count, and each of those varies quite a bit in terms of track count: 70, 60, and 100, respectively. Meanwhile, Amazon's Top 3, according to display order, are Country Heat, All Hits, and Pop Culture, each of which maintains 50 tracks, just like Spotify's.
YouTube is a whole other beast entirely, with Popular Music Videos and Pop Music Playlist – Timeless Pop Songs (Updated Weekly 2020) both at 200 videos and Best Music 2020 – Latest Top Songs 2020 (New Hits Playlist) at 120 videos.
So, what do the length of these top playlists, measured by track count, mean for each streaming platform? Well, on Spotify and Amazon, brevity works. Apple Music goes a bit longer but stays consistent in its sweet spot between 50 and 100 tracks. YouTube is all about that endless autoplay rabbit hole. And Deezer, true to form, mixes it up.
---
You can also tell us what you find by doing your own digging at Chartmetric.com! Sign up for a free account, and hit the Playlists tab on our homepage to bring up tons of playlist information for Spotify, Apple Music, Deezer, Amazon Music, and YouTube.
By the way, we love to hear from you, so say hi@chartmetric.com, or give us a shout on LinkedIn, Twitter, Facebook, and Instagram.
Share on: