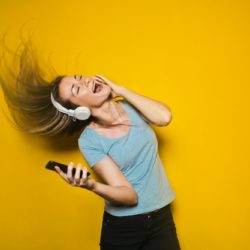 The Subgenres Populating Streaming's Top Playlists
In this piece, Chartmetric sifts through numerous genre tags to uncover some of the oddest but most popular genres rising to the surface of Spotify, Apple, and Amazons biggest playlists.
___________________________________
Guest post by Rutger Ansley Rosenborg of Chartmetric
Brostep, Lilith, Etherpop, Crunk, Redneck, Metropopolis, and Pagode might sound strange for music genre classifications, but there's a pretty good likelihood at least one of these subgenres is in your favorite streaming platform's biggest playlists.
We've categorized thousands of Spotify genre tags into a handful of parent genres, finding artists that fit niche descriptors like Indie Poptimism or Moombahton. Applying this taxonomy to Spotify's Hot Country playlist, which boasts around 5.6M followers, Moombahton, Ninja, Bmore, Redneck, and Brostep account for the biggest share of that playlist's track distribution behind Country and Pop.
What exactly do some of those subgenres sound like? Well, Moombahton is a cross between House and Reggaeton, Redneck is really Country, and Brostep is in-your-face Dubstep.
For a cool visualization of Spotify's various genre tags, check out Glenn McDonald's Every Noise at Once.
Scrolling through Spotify's Get Turnt, which has around 5.7M followers, the usual suspects, including Rap, Pop, Hip-Hop, and R&B, emerge, but Crunk, Afropop, Hyphy, and Azontobeats also have a significant presence. Crunk also makes a showing on Apple Music's Rap Life, #OnRepeat, It's Lit!!!, and Gymflow playlists and on Amazon's Rap Rotation playlist. Crunk, which derives from the phrase "crank up," actually emerged as a subgenre of Hip-Hop during the '90s in the American South, and it's recently manifested most notably as the Trap subgenre.
Deezer's Brand New UK and Neue Hits playlists, meanwhile, feature something called Metropopolis, a Spotify neologism that includes artists like Charli XCX, Bleachers, and St. Vincent. That portmanteau — think urban Pop — is one of a number of subgenres, from Microhouse to Catstep, populating those playlists.
Apple's The A-List: Pop playlist and Amazon's Pop Hits playlist share a subgenre called Etherpop, which sounds pretty self-explanatory as a portmanteau of ethereal Pop. That subgenre joins Francoton and Complextro, which are themselves portmanteaus of French Reggaeton and complex Electro.
And that brings us to two subgenres that are really important to Deezer and Amazon's top playlists, respectively. On Deezer, the Pagode subgenre, a form of Samba, understandably sees success on its Top Brazil and Explosão Brasil playlists. Naturally, Brazilians love it, as it dominates the distribution of both Brazil-focused playlists. Lilith, which makes an appearance on Amazon's Fresh Country and on Amazon's I Miss the '90s, seems to also be a geo-specific subgenre, with its roots in the Canadian-American traveling music festival, Lilith Fair, which featured an inspiring number of female-fronted folk and rock acts in the '90s.
If all of this subgenre talk has piqued your curiosity about what artists might fall into each of these categories — Brostep to Lilith, Etherpop to Crunk, Redneck to Metropopolis, or Pagode to … C86? — then you're in good company. Just don't forget, genre is fluid, and our conception of music should never be static.
---
With the subgenre feature on our Artists tab, it's super easy to filter to your heart's content: Select the main genre and then scroll through the subgenres until you find something interesting. You can nerd out for free with a Chartmetric account!
By the way, we love to hear from you, so say hi@chartmetric.com, or give us a shout on LinkedIn, Twitter, Facebook, and Instagram.
Share on: