OFFICIAL: Universal Music Sells 10% Stake To China's Tencent For $3.4B, Grainge Promises Status Quo
A consortium of Chinese streamer Tencent Music and unnamed "global financial investors" announced today that it will acquire a 10% equity stake in Universal Music Group for $3.4 billion.
Tencent and the consortium has the option to purchase an additional 10% equity stake in UMG at the same value prior to January 15th, 2021.
Tencent Music also owns as 7.5% interest in Spotify.
The long-rumored deal is subject to regulatory approval but is expected to close in the first half of 2020. TME and UMG are also planning a second agreement that grants TME an option to acquire a minority stake in UMG's Greater China business. Both deals will strengthen UMG's position in the crucial Asian market.
"TME is thrilled to join the consortium in investing in UMG," the company said in a statement, "and intends to further deepen the cooperation with UMG and drive the development of music entertainment market in China."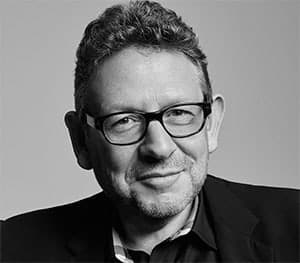 Everything "will remain the same," says UMG chief Sir Lucian Grainge.
"With the exception of additional resources to further advance our strategy, everything else will remain the same: our strategic vision; our company, label, and business unit names; our locations; and of course, our outstanding people," UMG chief Lucian Grainge said in a letter to staff obtained by MBW.
"This is an exciting development reflecting a strong validation of our business strategy, our incredible team and your excellent work. It also reflects our shared optimism about UMG's continued role as the driving force in our industry and how focused we are on the future."
Share on: