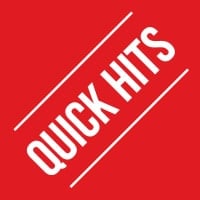 QUICK HITS: Kobalt Signs 88Rising • New ACM CEO • Festicket • Warner UK • Capitol + Lyft • Soundrop • Position Music
 Kobalt has signed an exclusive worldwide deal with 88Rising, the international media collective and label focusing on Asian talents. The partnership includes creative, sync and world rights excluding China as well as catalog and futures for their roster including Joji, Rich Brian, NIKI, and Higher Brothers.
Founded by Sean Miyashiro in 2015 and based in NYC, LA, and Shanghai, 88rising is best known as the team behind Internet-breaking sensations such as Joji, Rich Brian, Higher Brothers NIKI and Keith Ape, 88rising has quickly escalated to selling out world tours and hosting festivals. With 7 billion streams counting, 88rising's global influence is undeniable. 
• The Academy of Country Music has named Damon Whitesideas its new CEO. He becomes just the third CEO in the Academy's 55-year history. Whitesideas will divide his time between Nashville, and Los Angeles. He comes to ACM from the Country Music Association where he was SVP of Marketing and Strategic Partnerships and more recently Chief Marketing Officer.
• Ed Walsh, ex-Eventbrite Music Account Director has joined the Festicket team as Strategic Commercial Director. Festicket recently acquired Event Genius and Ticket Arena.
• Tony Harlow has been named Chairman & CEO of Warner Music UK starting in February. Harlow joined WMG in 2010 as Managing Director for Australasia.
• Capitol Music Group (CMG) has announced a partnership with Lyft, making Lyft the label group's official rideshare partner. Together, the two companies will offer music fans, Lyft riders and drivers exclusive experiences with top artists. Spearheading the partnership is Brian Nolan, Senior Vice President of 1750 Agency, Capitol Records' in-house brand partnerships and sync licensing team.
• Soundrop, the digital distributor that specializes in cover artists, is joining their AVL Digital counterparts in offering distribution to Instagram Stories and Facebook. Starting Monday, December 16, Soundrop will automatically distribute a user's entire back catalog of music to Instagram and Facebook for free, as long as they've activated Auto Distro.
• Ty Salazar has been promoted to the post of Sr. Director of Creative Licensing for LA-based music publisher Position Music. Salazar has been a member of the Position Music team since 2013.
Share on: