Sofar Sounds Opens Books, Pledges More Money For Artists
Sofar Sounds is promising to pay artists more money per show in the coming year. That pledge along with greater financial transparency comes in reaction to heavy criticism of the intimate global concert series.
Sofar Sounds have been criticized by artists for paying each of the three acts on a bill $100 for a show that might gross several thousand dollars.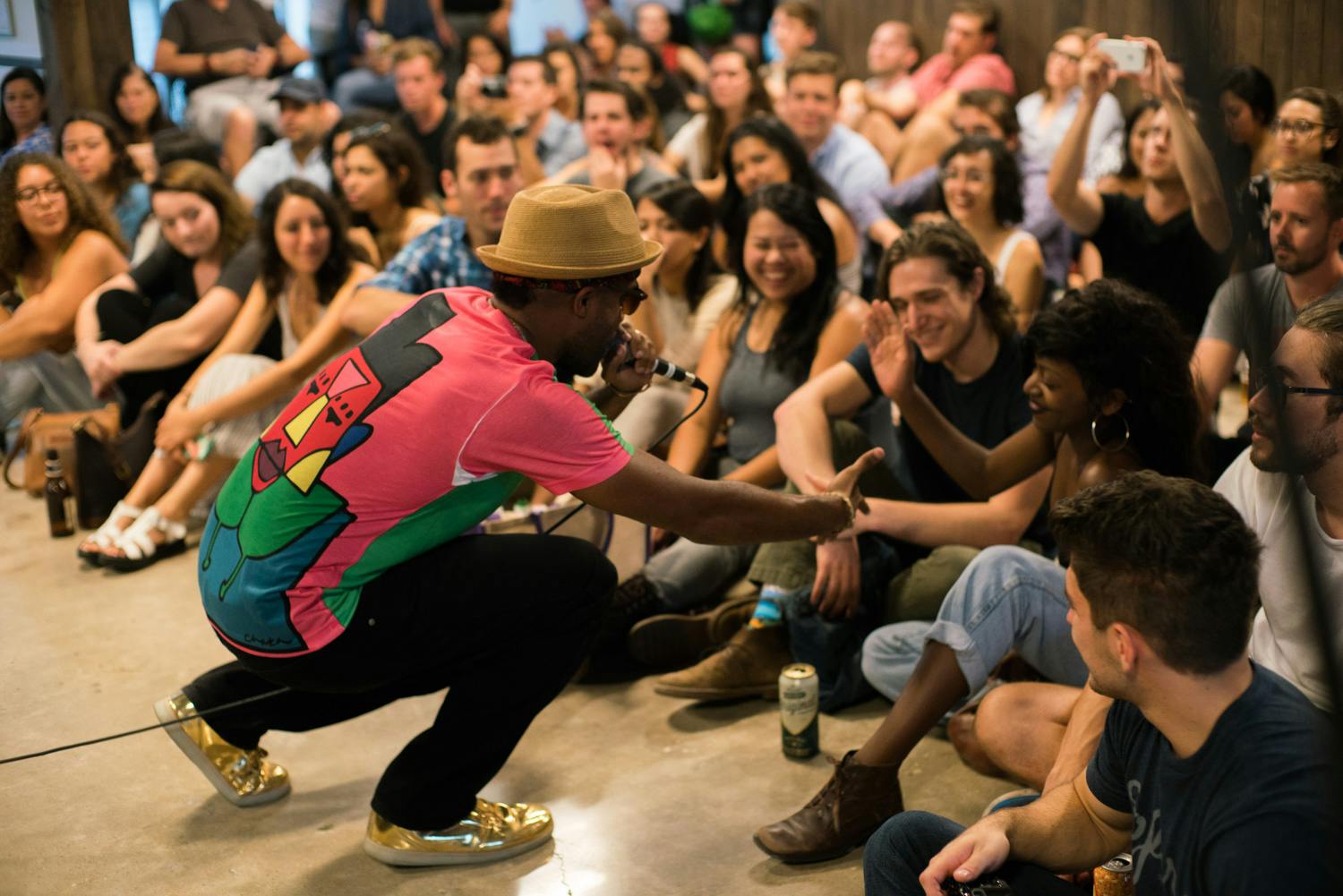 This week Sofar Sounds CEO Jim Lucchese published a blog post spelling out where all the money goes.
"There are a few different types of Sofar cities – most of them (about 375) operate independently," said Lucchese. "The majority of these (~90%) put on shows that are free to attend, then pass-the-hat to collect money for show expenses and artists, with $0 going back to the business. The rest of the independent cities sell tickets online and pay artists a flat guarantee ($100 per act in the U.S.)."
He then offered this income breakdown of a typical Sofar show that charges a fixed ticket: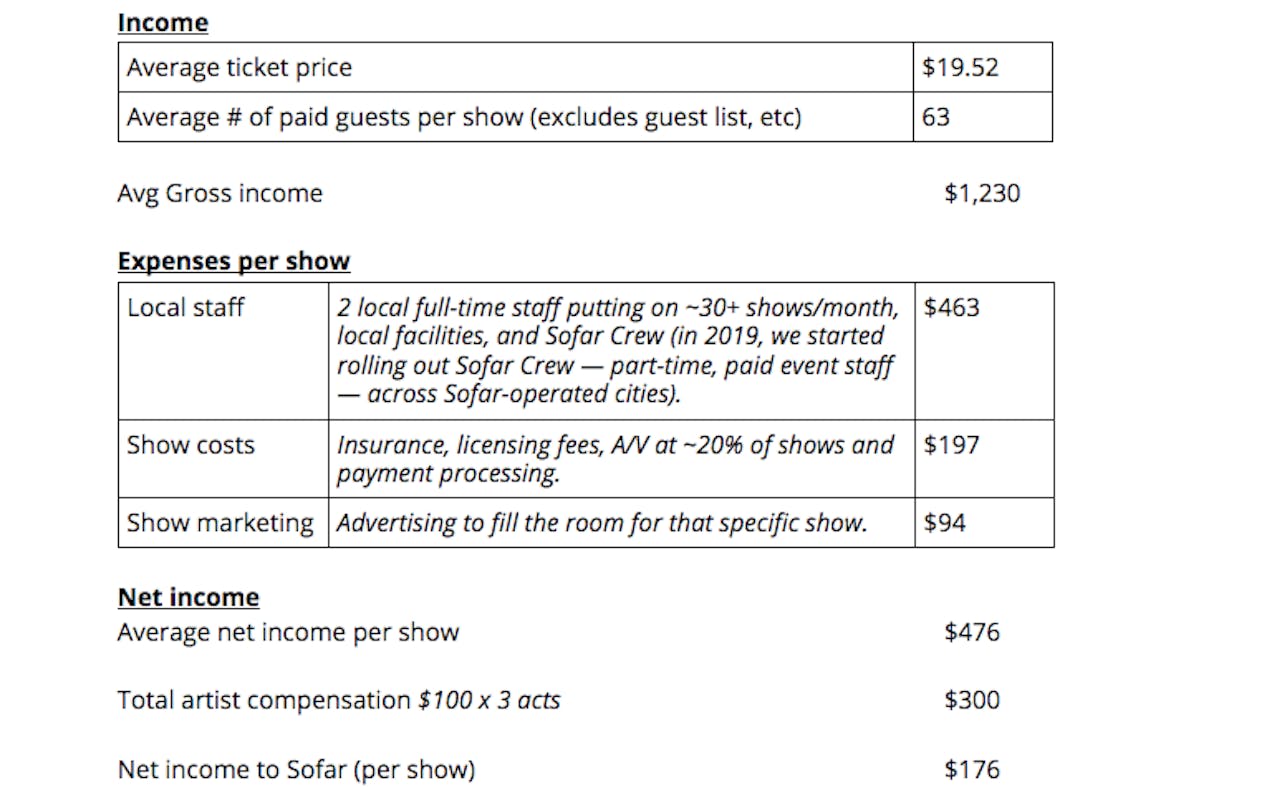 "The expenses above cover the local team and show costs," said Lucchese. "They don't include centralized company costs, like the team that runs the website, ticketing and event booking systems, small marketing and finance teams, and others that make sure the shows happen and artists get paid."
More Money For Artists
Sofar is also promising to increase compensation to artists on larger shows by February.
"The average net income split between artists and Sofar is currently 63/37, with 63% of the net show income going to the artists," according to Luccesse. "Our goal is to move from today's 63/37 average profit split for our standard show format (3 artists and 20-25 minute sets) to 70/30 across Sofar-operated cities, in favor of the artist."
Share on: