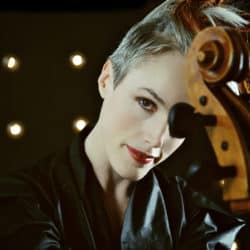 Zoe Keating Shares New Spotify Per Stream Payment Rate
Independent musician Zoe Keating has been publically sharing her payments from Spotify and other music services since 2012.
Her latest reveal comes in advance of her full annual report in December.
"A deposit appeared in my account today and so I am sharing it as an artist data point…even though few people give a hoot about this anymore," said Keating. "Sept 2019. 206,011 Spotify streams. $753. $0.003655144628199 per stream."
If ya'll could listen to my music an additional 48,000 streams per month then I will be able to use Spotify royalties to cover the $924 per month health insurance premium for me and my son. Whoop!— Zoe Keating (@zoecello) November 21, 2019
0.37 cents per stream
Keating's payments come directly from flat fee distributor RouteNote a, so they offer a clear view of the rate of payments without labels, percentage-based distributors and other middemen involved.
This payment represents 100% of all payments that Keating received last year from Spotify with the exception of mechanical royalties paid via HFA. But there was a problem there, as well.
What do you mean by publishing royalties? I am the publisher. That is the entire amount I get from Spotify with the exception of mechanical royalties. But I never got ANY mechanicals until I got hold of someone at HFA a 3 months ago and they found a total of $5k for all 5yrs— Zoe Keating (@zoecello) November 23, 2019
Share on: