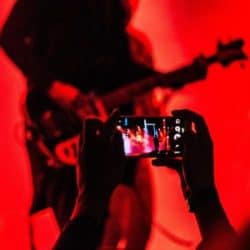 How To Use New YouTube Analytics
Starting in July, YouTube revealed a variety of new features and analytics tools that would be coming to their platform. Here we break down what artists can expect from these new tools, as well as some advice on how to use them.
Guest post by Randi Zimmerman of the Symphonic Blog
Back in July, YouTube announced a ton of new features to their Analytics for Artists platform. Here's the rundown…
Understanding YouTube's New Analytics
"Analytics for Artists, now in YouTube Studio, provides a new and improved view of an artist's catalog on YouTube. Analytics for Artists will be available for all Official Artist Channels, and provide access to a unique set of features that will equip artists and their teams with the knowledge they need to make the most informed and strategic release plans." — via YouTube for Artists official announcement
Here's what to expect…
Total Reach // This new feature shows a comprehensive view of how an artist's music is reaching various audiences across YouTube, including videos uploaded to official channels, as well as those created and shared by fans, tastemakers and collaborators that include most of their recordings.
Song Detail // This cool feature gives users the ability to see all the videos that have been created for a specific song within their catalog and/or contain most of their song recording. From official uploads, to fan-created lyric videos, covers, dance videos and more, Song Detail shows all of the ways in which fans are enjoying and engaging with any specific track, all in one place.
Comprehensive and Actionable Data // YouTube For Artists data provides some of the best audience and performance insights in the game. With insights like these, artists can understand exactly how their catalogue is distributed across the entire YouTube ecosystem. Not only that, but also how your audience engages with it with impressions, clicks, demographics, engagement data, and more.
Mobile Access // In addition to the desktop version we all know and love, artists can now easily access these new insights on the YouTube Studio Mobile app. enabling them to get data and notification updates in real time.
In Conclusion…
Whether you're on the road or in the studio, YouTube's new Analytics for Artists gives you the most accurate and up-to-date information right at your fingertips.
To get started with the new YouTube Studio, click here.
————
To learn more about analytics, check these out…
Best Analytics Tools for Audience Development
Best Streaming and Sales Analytics for Music Managers and Record Labels
Instagram Stories Analytics: The Metrics You Need to Know
Share on: