YouTube Takes On TikTok, Triller with 'YouTube Shorts'
YouTube is taking aim at TikTok with a new short 15 second video platform dubbed 'Shorts'.
YouTube Shorts is launching in "early beta" with a handful of new creation tools over the next few days in India, and will add more features and expand to more countries in the coming months.
According to YouTube
"Shorts is a new short-form video experience for creators and artists who want to shoot short, catchy videos using nothing but their mobile phones. "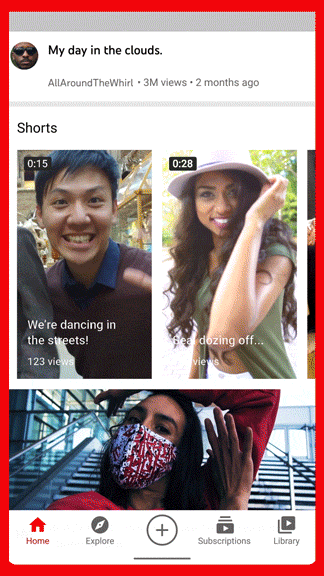 What is Shorts?
"Shorts is a new way to express yourself in 15 seconds or less"
New tools for creators and artists with access to early beta in India:

A multi-segment camera to string multiple video clips together,
The option to record with music from a large library of songs that will continue to grow,
Speed controls that give you the flexibility to be creative in your performance,
And a timer and countdown to record hands-free.
Share on: