Power Is Shifting Towards The Artist [Interview with FUGA's Pieter van Rijn]
In this piece, Emmanuel Legrand speaks with Pieter van Rijn, CEO of the Amsterdam-based music distribution company FUGA about their recent acquisition by Downtown Music, business in the time of COVID, and the increasing agency of independent artists.
Guest post by Emmanuel Legrand of the Legrand Network
FUGA was launched in Amsterdam in 2006, when iTunes was the dominant platform for downloads and streaming was in its infancy. Since then, it has become one of the world's most active and efficient global B2B music distribution and services company. In the early days, FUGA was mainly a vehicle for Dutch dance music labels to reach out to the world, but FUGA expanded its reach to other type of music genres and broadened its services.
FUGA clients have the option to use the platform to distribute content to DSPs, via the direct deals made by FUGA, or negotiate their direct deals with DSPs and ask FUGA to deliver content and administer the flow of revenues and data. FUGA delivers content to some 260 platforms worldwide, including YouTube, Facebook, Tencent and TikTok. In 2019, FUGA employed over 100 people, servicing over 600 clients, covering 50 countries and hosting 6 million tracks.
The company provides multiple services, from content management throughout the digital supply chain (upload and create releases, re-compile catalogue, create audio/video bundles, set tracks to pre-order, and timed release dates) to digital marketing expertise, YouTube monetisation, as well as rights management, royalty accounting, neighbouring rights collections, and so on. "You are in control," is the motto of the company.
In January 2020, FUGA's founders sold the company to Downtown Music Holdings' subsidiary, AVL Digital Group. FUGA now operates alongside CD Baby and other entities, but continues to function as a stand-alone operation. Headquartered in Amsterdam, FUGA also has a presence in New York, London, Milan and Seoul.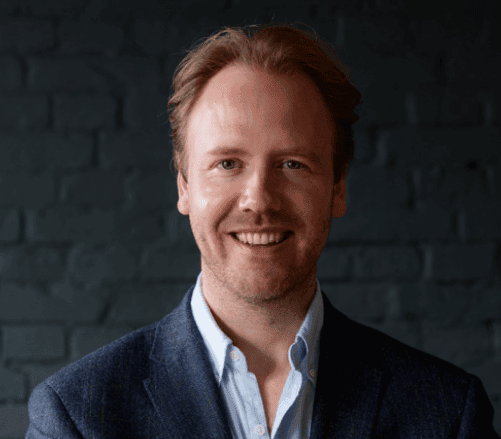 Amsterdam-based FUGA CEO Pieter van Rijn talked to Emmanuel Legrand about the state of the business in 2020, and how recorded music has been weathering the Covid-19 crisis.


How's your business doing in times of Covid?

Pieter van Rijn: We are certainly a more remote company in our day-to-day operations and how we think of time. I believe that the time we spend in offices will structurally change. Our office occupancy will grow over time, but we do not need to be in the office all the time. In terns of business performance, when it hit, the industry was paralysed, but that lasted a month and we saw streaming pick up again. We saw some releases postponed, but now we are exceeding pre-Covid levels by far. Some clients wanted to wait with new material until things were more secure but that is also returning to normal. The recorded part of the industry has reestablished itself very fast and FUGA has performed in that same pattern. Obviously, I do worry and feel concerned about the live part of the industry. Artists are not touring and this is a big problem as it was their lifeline, not recorded music, from a financial perspective. But Covid did not have had a massive impact on the digital part of the industry. If anything, it has brought some additional opportunities here and there.

How has streaming delivered for you during the pandemic?

From mid-March, during probably a month or so, we experienced some stagnation, but we never saw a real decline. Then, in April and May, streaming consumption started increasing and that trend has been going on. During the early months of the pandemic, we kept signing clients and we had ongoing releases, except maybe for those two or three weeks in March. We felt there was always an active marketplace. We saw some strange patterns in Italy, for example, where people used to listen to Spotify on their way to work, not at home, so there was initially stagnation, and then it picked up as people started to listen at home. What we did do if clients were hit harder than our average was trying to give them comfort by explaining that what they were seeing was atypical and that normal patterns were going to be back.

Streaming is a growing business worldwide. How do you cope with the exponential rise in usage?

It's something that we are everyday aware of and on our mind all the time. Part of our business is qualitative, pushing releases through and making sure we have the best results for clients, But we also do 6 million track deliveries per month, so that in itself is quite serious in terms of volume. We process billions of sales lines on a monthly basis and billions of trends lines. All this data – the daily measurements, trend and analytics – has been growing fast. We are cloud-based and had to think about making our cloud solution scalable, flexible and at a manageable cost. We are constantly going through the process of re-architecturing our systems. We've been lucky that, in a way, we were already a tech company dealing with large volumes. We had our strong learning curve, because initially our accounting system could not cope with the volume. Now we process billions of sales lines on a monthly basis so that requires some time to have to reinvent the wheel. We now have such a scalable technology to a point that volume is not an issue any more, but managing it in a cost effective way is our key issue. It is a good challenge to have.

Any challenges with metadata?

We are in the recording part of the music business, and not the songwriting. There are a lot of challenges but slightly less than what we see in publishing with localised collecting organisations, for example. We do take care about the metadata at the source, and make sure that the basics of data are in and are correct. It is one of the most important things. One of the reasons to be a chosen partner with Spotify is because we want to show clients we operate to the highest standards. Our model on data is completeness and correct data. We follow the specifications of the DSPs and educate our clients by creating a warning system so that they have correct metadata. Data management is about enabling a good work-flow for clients but also storing data the right way and being able to deliver it in real time. We are partners with Verify Media, and it's about creating more standards around multiple data parties. This is vital for the future of the industry.

You started in the dance sector, but you no longer are exclusive to that genre, right?

We started with dance music but our scope is now broader. Our first two clients were [Dutch dance music labels] Armada and Spinnin'. Dance, in terms of distribution, is still one of our main genres, but we have expanded. I tend to say that we are are genre agnostic, but we provide full distribution service, so we have specialists in dance, pop-rock, urban, etc. Our client's base has been growing. It is part of an assertive sales strategy to expand in certain territories, not undercutting the market, but ensuring we are very focused on sales, in all territories. It's about making sure that we can offer out products in such a way that many businesses can benefit from it. It can be a label, it can be a distributor that only wants delivery, or a client that want something flexible. The market has changed with the surge of all types of platforms but also other with the rise of artists and their need for distribution. We've been able to take advantage of that.

Is the rise of the independent artist going to be sustained?

I would say that definitely the initiative and power is shifting more towards the artist, which is good because there is more to choose from and more abilities to get to market. We see the enormous stream of music that is pushed through, including through our pipes, and the amount of initiatives around DIY. So yes, there is a market which is not yet saturated if executed well. It depends of the life cycle of the artists. If an artist wants to break through, there are more possibilities to do it without a label, but at a certain stage, artists need label representation. Some artist look at the added value that they need on top of their social media or concerts, and this is where we do see opportunities like one-artist labels or artist retaining their catalogue and needing a solution out of the major label system.

How's your neighbouring rights business?

We started our own neighbouring rights service about a year and a half ago, and we signed quite a good number of clients. It is now a full part of our offering, and we are working together with Downtown more and more on neighbouring rights. We are generally active on behalf of those who own the masters while Downtown focuses more on the artist's side. There's more cooperation and it's a good combination.

It's been some nine months since you were acquired by Downtown. Has it changed anything?

We became part of a group where we could fulfill a purpose rather than being acquired and consolidated into something bigger. We felt, as management team, that that was crucial and also regarding the way we work with our clients. They come from a services angle, but they are very forward thinking. They see the industry in a way that is aligned with us. What it has brought to us, nine months in, is the ability to expose our clients to such a broad suite of additional services, whether it is publishing admin like Songtrust, or claiming tools for YouTube like AdRev, and also publishing services, sync, etc. There are more services in the company and we do fit a purpose in that eco-system, so it helps us deliver more value to our clients. Our journey under Downtown is just starting and there are lots of things that we need to take care of. What we want to do is create a more seamless experience for our clients. We can fulfill that goal because we can pump our clients' data into the systems of our sister companies, when our clients use their services. Being part of Downtown is also about how can we create a more complete data package, not only recording-based but also based around publishing. We are very be active in the matching of data to make sure it can be used in coherent way. Being part of Downtown has been good and from strategic standpoint, we had international reach but we have now a broader focus. US is a big focus, and so Latin America, where we see a strong uptake. So overall, it's worked well for us.

Share on: