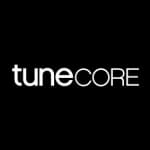 Tunecore Is Paying Independent Musicians $1.2M Daily
TuneCore artists have earned 2 billion, the d.i.y. music distributor announced today.
The company is currently paying its artists an average of $1.2 million per day, totalling $100 million per quarter and that number is growing. The company reported $1 billion earned by artists in July 2017 and three years later hit $2 billion since inception.
To date, over 1 million independent artists have used TuneCore's platform and thousands of them are making over $100,000 each.
"We're here to help artists connect with and develop audiences while maximizing their digital music revenue – this is our core mission," said Andreea Gleeson, TuneCore Chief Revenue Officer. "We never use a middle man and pay 100% of 100% of revenue from the stores directly to artists, unlike other distributors, many of which claim to pay artists 100% of their revenue, but in fact are distributed by or affiliated with third parties, who take a percentage off the top."
Independent artists generated $873 million in 2019, up 32% from 2018, according to MIDiA Research, making it the fastest growing segment in the global music industry.
Share on: