Bandzoogle Adds 'Pay What You Want' Subscription Option Commission Free
Bandzoogle has expanded its popular fan subscription feature adding a pay-what-you-want option alongside standard pricing tiers.
In addition to the option for set monthly premiums, artists can now offer specific rewards to listeners who make recurring payments at whatever price they choose.
Like other Bandzoogle direct-to-fan monetization features, fan subscriptions are commission-free.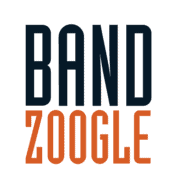 "It's recurring income for the musician and new, fresh content for superfans," says Communications Manager Melanie Kealey. "Since the pandemic started, a lot of musicians are at home. They're able to create more content, hosting Q&A sessions or virtual concerts at home."
Many artists also offer merch or special access to their recording catalogs as part of their subscription tiers.
$42 Average Tips
Bandzoogle added a Tip Jar option earlier this year that allows fans to donate directly on the artist websites. The initiative thas netted over $200,000 for artists across the platform with an average tip of over $42.
Share on: