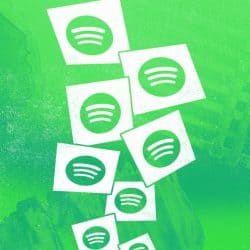 5300+ Sign Petition To Get Indie Artists Back On Spotify
More than 5300 have signed a petition to have music by independent artists recently purged from Spotify restored to the service.
Thousands of independent artists across the country have had their music removed from Spotify on January 1st, 2021 including mine. As underground artists we struggle daily building our fanbases and getting our music heard.

Help me by signing this petition to win the fight against the industry & get my music restored! [Full petition here.]
As it periodically does, Spotify recently purged tens of thousands of tracks for allegedly using services that it says fraudulently inflate streams.
Music industry attorney Wallace Collins said that the number of tracks purged by Spotify on January 1st could exceed 750,000.
But an investigation by Hypebot suggests that the number of deleted tracks may be much smaller and some of the artists in question may have violated Spotify's terms of service.
Read the full Hypebot Spotify takedown report here.
Share on: