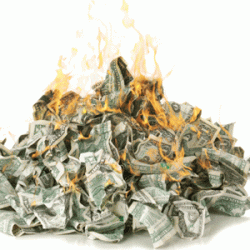 SiriusXM Takes $1B Pandora Hit Due To 'Royalty Cost Structure'
SiriusXM added 909,000 new subscribers last year, bringing their total monthly self-pay subscriber base to a record of 30.9 million at the end of 2020.
Subs beat SiriusXM's guidance for investors. The milestone was particularly impressive because COVID-19 curtailed commuting.
But with the good news came some bad as the broadcaster announced that it would take a $1 billion write-down for its Pandora streaming service.
According to SiriusXM, the loss is the result of Pandora's operating performance, in particular, its royalty cost structure with content providers.
SiriusXM also shared:
SiriusXM self-pay net subscriber additions of approximately 800,000,
Total revenue of approximately $8.35 billion,
Adjusted EBITDA of approximately $2.575 billion, and
Free cash flow of approximately $1.6 billion.
Share on: