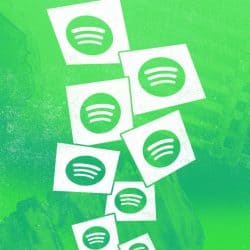 60,000 Tracks Are Uploaded To Spotify Every Day
Spotify is now home to more than 70 million tracks with more than 60,000 uploaded to the service every day.
This staggering stat was shared by Spotify's co-Head of Music, Jeremy Erlich during this week's Spotify Stream On event.
That means that by early next year, every artist's new song will be competing with more than 100 million tracks for a fan's attention.
Those numbers are only likely to accelerate as Spotify enters 85 new markets this year.
 "I believe that by 2025, we could have as many as 50 million creators on our platform, whose art is enjoyed by a billion users around the world. And that's not a prediction or a goal: it's really both a challenge, and a great opportunity," said Spotify CEO Daniel Ek during the event.
Another sobering stat:
Share on: