Pirate celebrates LA, NY $10 an hour pro recording studios launch with 30,000 FREE hours giveaway
Adding "recorded in" LA or NY to your track credits just became a whole cheaper with the opening of new facilities by global recording and rehearsal space provider Pirate.
Already with 400 locations in the UK, Germany, and Ireland, Pirate recently added recording and rehearsal studios in New York City and this week, Los Angeles, to its portfolio. Pirate plans to expand to other major U.S. cities during 2021 and 2022 with Chicago the next scheduled opening.
Pirate operates 24-hour, keyless, contactless, affordable recording and rehearsal studios perfect for creation during the pandemic. Rates start at $10 per hour depending on the specific studio, significantly less than traditional recording studios.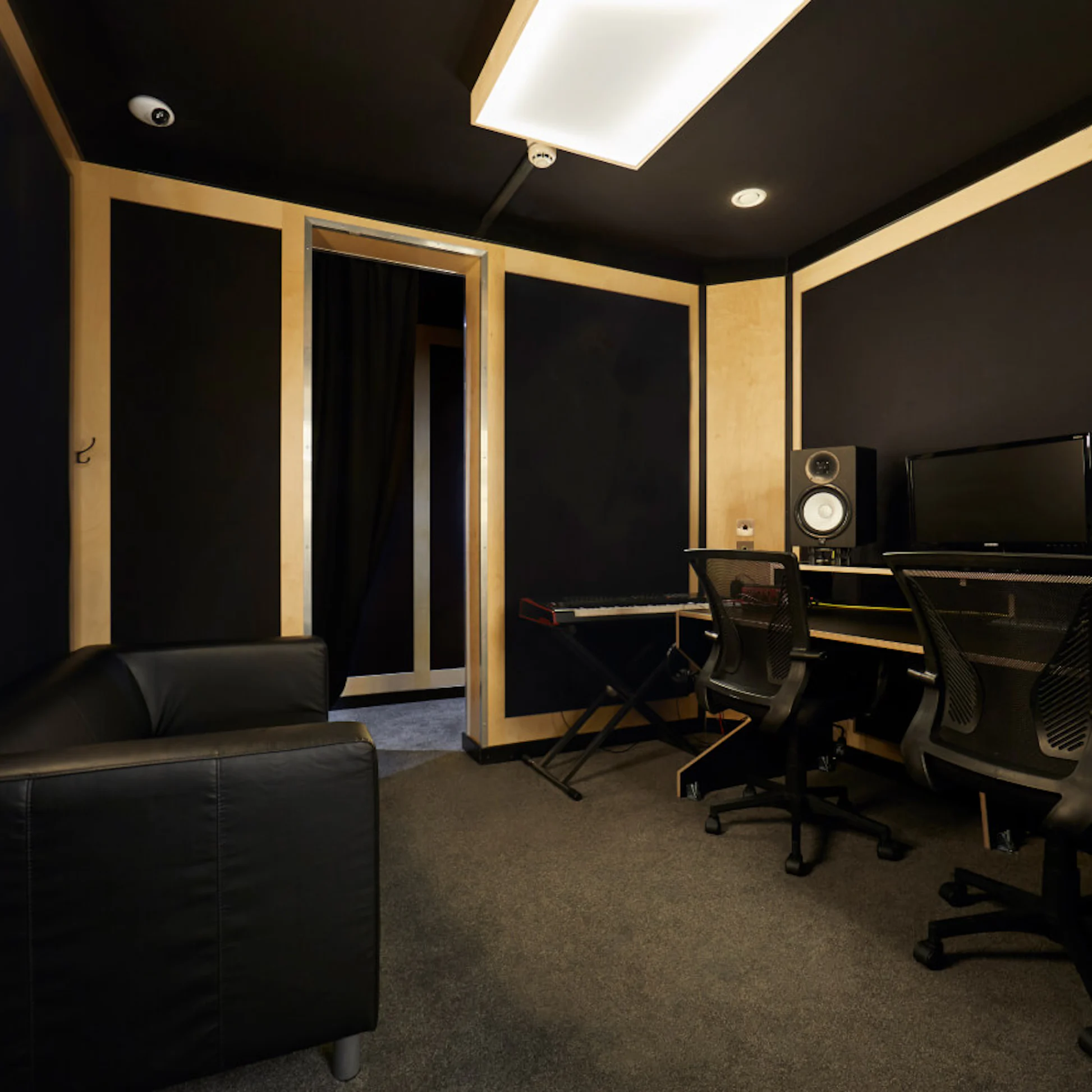 What Each Pirate Studio Offers
All Pirate sites follow a basic design template that works with a particular property's characteristics while also offering top-level gear.
As an example, the West Adams site in Los Angeles has 13 recording rooms, outfitted with monitors, interface, microphones and headphones, two podcast studios, six small and two large DJ rooms and three rehearsal rooms, plus parking.
For most sessions, customers only need to bring a laptop and USB cable in order to start working.
"We saw an opportunity to make studios more affordable for people simply by being open all the time," says Pirate co-founder David Borrie. "This had the added benefit of giving artists better accessibility, letting them use the studios at the times that suited them. Since then, we've just tried to identify the types of studios artists need and build them, trying where we can to break down the barriers that stop artists from creating the music and stories we love."
How To Get Free Studio Time
To introduce two new Los Angeles (West Adams and Silver Lake) locations, Pirate is offering 30,000 hours of free studio time to new customers. Each new customer can receive a complimentary three-hour session in any of their rooms from February 24 until March 23, 2021.
To book a new customer free session, go to WWW.PIRATE.COM and the specific Los Angeles studio location and use the offer code NEWPIRATE
Pirates new U.S. studios are located at:
LA West Adams – 4713 West Jefferson Boulevard, Los Angeles, CA 90016
LA Silver Lake – 2807 Sunset Blvd, Los Angeles, CA 90026
NYC Gowanus – 156, 6th St, Brooklyn, NY 11215, USA
NYC Ridgewood – 1519 Decatur St, Ridgewood, Queens, NY 11385, USA
NYC Bushwick – 110 Scott Ave, Brooklyn, NY 11237, USA
Free For Non-Profits
Non-profits and charities in the above neighborhoods can apply for space
As part of its commitment to the local areas where their studios are located, Pirate is also offering unused studio hours to neighborhood charities. Non-profit organizations will be able to use the studios for appropriate endeavors.
Time will be open during non-peak hours (generally Monday-Friday, 9AM–12Noon) depending on availability.
Share on: