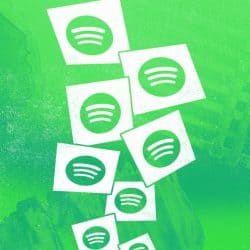 Spotify raises price in US, EU
Spotify has raised the price of its premium Family Plan in the US ahead of this week's earnings call.
US Family Plan prices are up $15.99 from $14.99.
Spotify also raised prices on multiple plans in Europe and the UK, but thus far single-use premium and other plan pricing appear unchanged in the US.
"Starting April 30, 2021, we are increasing the price of Premium Family so we can continue to bring you new content and features that you can enjoy as a family and as individuals," reads Spotify's letter to users. "The price of Premium Family will change from $14.99/month to $15.99/month. Since you're already a Premium Family subscriber, we're giving you one additional month at the current price. This means the new price will become effective on your June billing date."
We also reported today that Spotify is expected to announce slowing subscriber growth during its earnings call later this week.
Share on: