BTS label Big Hit Music is looking for great producers [How to apply]
The team behind global superstars BTS, Big Hit Music, is looking for new producers as part of its 2021 Next New Creator (NNC) auditions.
Big Hit says that it has used the audition process to discover producers globally.
What kind of producer is Big Hit looking for?
Clearly, their genre is pop and they say they want someone "ready to step onto the global music industry stage" and "with an excellent understanding of the global music market and trends."
Producers can submit up to 5 demos.
Here are more details via MBW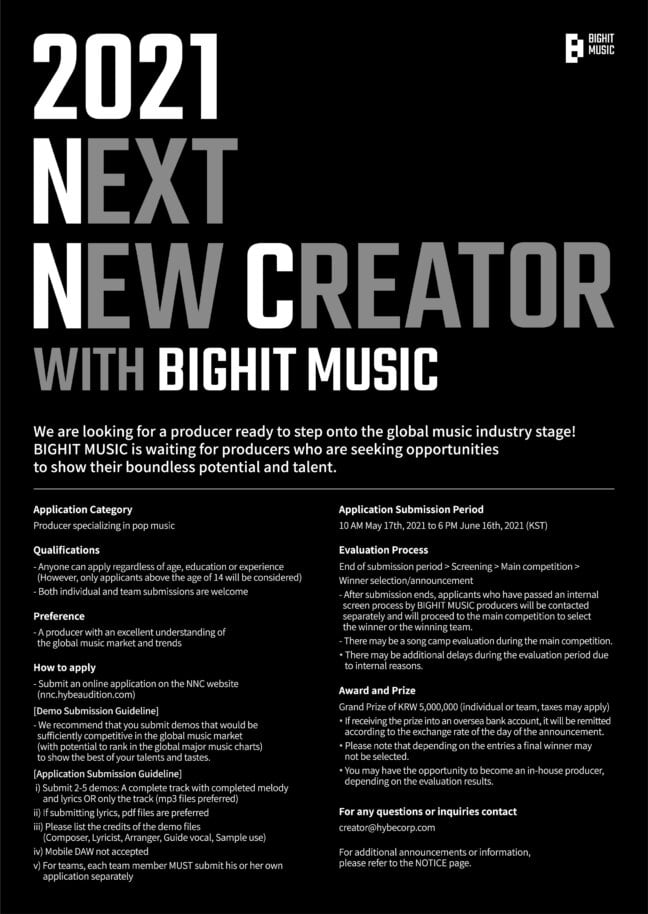 Share on: