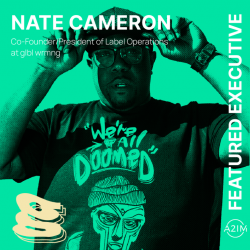 Nate Cameron, Co-Founder/President of Label Relations for glbl wrmng
In this edition A2IM's Featured Executive, we get introduced to Nate Cameron, Co-founder/President of Label Relations at glbl wrmng, as well as tour manager for the Grammy nominated Tank and the Bangas.
Guest post from A2IM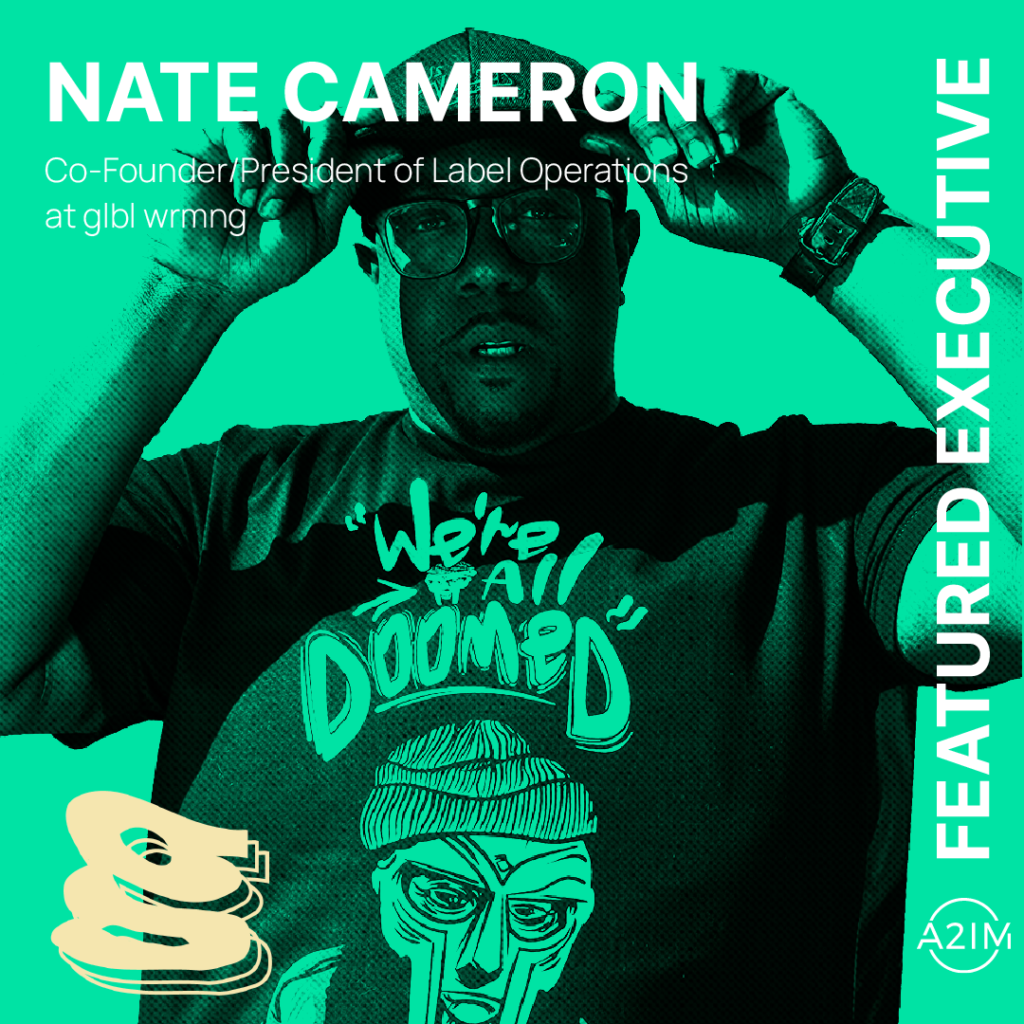 This week's featured executive is Nate Cameron Co-founder/President of Label Relations at glbl wrmng, tour and production manager for Tank and the Bangas, Grammy-nominated winners of the 2017 NPR Tiny Desk Contest, as well as an A2IM BIMA fellow
Follow Nate on instagram, twitter, and linkedin, and check out his website here.
Tell us a little bit about yourself, Nate! How did you end up in the music industry, and the position you're in today?
Music has always been synonymous with community for me as a New Orleans native. From honing my vocal talents amongst church family as an 8-year-old choir member to earning my place in a historic brotherhood connecting lauded musicians like Jon Batiste, Luke James, Trombone Shorty, and Terrance Blanchard as a section leader of the St. Augustine Marching 100. The privilege of creating music has always provided me with a close-knit group of artists who inspired, educated, and protected each other.
Sounds like music and the community spirit of it runs deep in your person. What other initiatives have you played a role in that you are particularly proud of?
I take on His duties as a cultural curator with pride. My commitment to collecting, documenting, sharing, and creating history through music underscores the work I do in artist advocacy and empowerment, economic development, and event production. Doing my part to sustainably grow both the talent and the environment necessary for artists to support themselves creatively is my life's work. In partnership with my wife, Krystle Sims-Cameron, we co-founded Them People Productions, an organization that provides artist support services and produces Black artist-centric events designed to strengthen community ties and promote cultural healing.
As the former director of Ropeadope Record's Artist Advocacy Group, I empowered modern music makers to connect with talent brokers and venues worldwide so they can build and maintain fan-based communities across the globe. As founder of The Oakland Second Line Project, I created free cultural community experiences that bring the authentic African roots of Second Line History and spirit of community building from New Orleans to POC communities of Oakland, Ca. And, most recently, having returned to my hometown after nearly a decade of immersing in, learning from, and supporting artist communities throughout the country and abroad(Cincinnati, California, Amsterdam, Germany, etc.), I've begun a new chapter of mentoring and preparing local creators to take advantage of the economic frameworks I'm concurrently helping to develop.
The glbl wrmng collective co-founded by emcee Pell and myself not only helps New Orleans artists release music but connects them to community and sustainable artist development and opportunities.
Doing my part to sustainably grow both the talent and the environment necessary for artists to support themselves creatively is my life's work. Tweet
So what kind of work does glbl wrmng focus on to achieve this goal of sustainable artist development and community building?
GLBL WRMNG is a collective of New Orleans native and/or based creatives ranging from but not limited to songwriters, lawyers,producers, visual and performing artists, publishers, singers, musicians, emcees, engineers, managers, photographers, activists,curators, and much more. Our long-term goal is to build a successful value-based artist development, record label, and musician resource center with an emphasis on POC native New Orleans artists. We recently performed for the NAACP Image Awards Pre-Show and was featured in Essence Magazine, Complex, 2Dope Boyz, and more.
What new releases should we be looking out for from glbl wrmng?
Im excited about new music from the glbl wrmng fam its sooo many to name Pell, Kr3wcial, $leazy EZ, Letrainiump, Malik Ninety Five, James Seville, The Fourth Eye Tribe, Tank and The Bangas, and many more.
We'll be sure to keep a look out!
Do you or someone you know fit the bill? Submit an executive here.
About A2IM:
A2IM is a 501(c)(6) not-for-profit trade organization headquartered in New York City that exists to support and strengthen the independent recorded music sector. Membership currently includes a broad coalition of more than 700 Independently-owned American music labels. A2IM represents these independently owned small and medium-sized enterprises' (SMEs) interests in the marketplace, in the media, on Capitol Hill, and as part of the global music community. In doing so, it supports a key segment of America's creative class that represents America's diverse musical cultural heritage. Billboard Magazine identified the Independent music label sector as 37.32 percent of the music industry's U.S. recorded music sales market in 2016 based on copyright ownership, making Independent labels collectively the largest music industry sector.
Learn more about A2IM here, and contact our team at membership@a2im.org to join now
Share on: