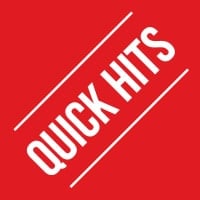 QUICK HITS: SoundExchange • Exceleration Music • Deezer + DREAMSTAGE • Warner Chappell + Belly
SoundExchange has promoted Linda Bloss-Baum to Vice President, Government Relations and Public Affairs.
Prior to this appointment, Bloss-Baum spent eight years as a liaison between SoundExchange and artists and industry leaders, most recently in the role of Senior Director, Artist, and Industry Relations.
• Exceleration Music, a global music venture focused on investing in independent labels, has added Britnee Foreman as Head of Data Strategy and Digital Operations.
Her resume includes stints at Next Big Sound, Pandora, Songtrust/Downtown, and Tempo Music. She also serves on the Board of Directors of Women in Music. Launch partners include Alligator Records, Candid Records and the Ray Charles Foundation.
• Deezer, the global music streamer, is now a cornerstone investor in live music streaming platform DREAMSTAGE.
"For artists, this means more opportunities than ever to think in a 360 way when it comes to their careers and revenues. For example, artists can start with a live gig, then take their fans to Deezer to listen to their custom gig playlist as well as their catalog. Artists can also make sure that fans who follow you on Deezer will know when a live concert is coming up and much much more."
• Warner Chappell Music, has extended its worldwide publishing agreement with Grammy and Academy Award-nominated songwriter, rapper and record producer Belly.
As part of the deal, the company acquired 50 percent of Belly's songwriting catalog, including "Earned It" and "Blinding Lights" by The Weeknd – the latter of which became the biggest song of 2020, hitting No. 1 in 34 countries and breaking the record for the most weeks spent in the top 5 and top 10 on the Billboard Hot 100.
Share on: