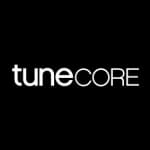 340+ promising Tunecore artists have been upstreamed to Believe
TuneCore and parent company Believe are celebrating the success of their Signed By program with news that 340 artists have been upstreamed from the D.I.Y. distributor to the respected artist services and development firm.
Artists who release their music through TuneCore and are identified as rising stars are eligible to be signed by Believe and its in-house labels Nuclear Blast, Naïve, All Points, Groove Attack, and PIVTL Projects.
French artist Landy began releasing music through TuneCore in 2017. Two years later, he was signed by Believe, releasing the album ASSA BAING in March 2019. With the support of Believe, the album reached gold in two months.
Landy's latest album A ONE was released by Believe in December 2020, went gold in 10 weeks and is on track for platinum by this October. Believe has helped Landy build his following to 1.5 million Spotify monthly listeners, 576,000 YouTube subscribers and 270 million cumulative views on his YouTube channel.
Trillary Banks, a UK rapper joined TuneCore in 2017, with the single "Come Over Mi Yard," and was moved up to Believe in 2020. Since then, her monthly listeners on Spotify have doubled, with similar numbers across other digital streaming and download platforms.
"Because of the symbiotic nature of our businesses, we are able to identify emerging talent early on through TuneCore and then further develop and support the artists journey with Believe L&AS and Artist Services," said Denis Ladegaillerie, Believe CEO. "The acceleration of artists' careers through our multi-faceted solution speaks to the success of this program."
"We're the only digital music company who has a system like this in place, where artists work within one transparent ecosystem and maintain their masters and creative control throughout," added Andreea Gleeson, Co-head and Chief Revenue Officer of TuneCore.
Bruce Houghton is Founder and Editor of Hypebot and MusicThinkTank and serves as a Senior Advisor to Bandsintown which acquired both publications in 2019. He is also the Founder and President of the Skyline Artists Agency and a professor at the Berklee College Of Music online.
Share on: