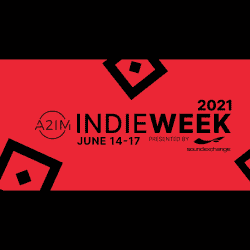 A2IM panel explores unfair performance rights on sound recordings
This year at a virtual Indie Week conference, a panel led by Michael Huppe of SoundExchange addressed an ongoing issue regarding performance rights in the US, which prevents artists from earning royalties off sound recordings.
Guest post by Emmanuel Legrand of the Legrand Network
US performers and labels are missing out on over $200 million yearly by not being able to collect neighbouring rights in countries that do not pay US rights holders because the US does not have a performance right on sound recordings paid by radio stations.
The figure was unveiled by Michael Huppe, CEO of US neighbouring rights society SoundExchange during his keynote discussion with performer and songwriter Dione Warwick and US representative Ted Deutch (D-FL) at the virtual Indie Week, the yearly conference organised by trade body A2IM.
"The international situation is troublesome," said Huppe. "[Neighbouring rights] are recognised in all the rest of the world, but because we do not recognise it here, [neighbouring rights societies] do not pay us and we won't pay you." Huppe said some $200m are "left on the table."
Address an unfairness
Warwick said the situation was "not fair" for US artists, a point that was picked up by Rep. Deutch. "One of the most important US exports is culture," he said, and yet performers cannot receive their dues when their music is played in many parts of the world due to the lack of reciprocity in the US. "The money is there," said Deutch. "They know these artists should be paid, but because they are not paid in the US, they chose not to do it."
However, Deutch said there was "an opportunity to address this unfairness" through the legislative process, and make sure there is a law that covers this issue. Passing such a law would at last "change something that has been so wrong for so many years."
Stop procrastinating
Huppe said it was in "everyone's best interest" to fix this issue, in reference to the broadcasting industry, which he noted, is "transitioning to a digital future." He added: "We are all in this together".
"We have procrastinated long enough," concluded Warwick. "Let's get this done, and let's make sure it is fair to everybody."
Share on: