4 benefits to applying focus in your music
As with so many creative tasks, focusing on making music can be a difficult, distraction-plagued process. But learning to devote your focus to creating and performing can pay huge dividends. Here, we look at four benefits you'll experience from applying focus to your music.
Guest post by Patrick McGuire of the ReverbNation Blog
Anyone who's been holed up in a music studio with the mission of writing a new album knows how hard it can be to focus on the task at hand. Distractions come in all shapes and sizes, whether it's a smartphone notification, pet, bandmate, or our own internal boredom or impulsivity. To get the most of your life as a music-maker, you'll have to learn to devote deep focus when you create or perform music. Here are four huge benefits you'll experience when you apply focus to your music:
Makes it easier to finish things
Coming up with an amazing idea only to never be able to transform it into a completed song is a scenario every songwriter can relate to. If you find yourself running into this problem again and again, your lack of focus could be the reason why. Deep focus allows you to do the hard work necessary to finish songs and albums. It gives you the energy and clarity you need to take whatever steps you need to wrap up a complicated project. When you strip everything away, it's all about the creative choices you make that shift a vague musical idea into a finished product. To make these decisions, you'll need an unwavering focus.
Unleashes your true creative potential
When your mind and intentions are all over the place, it's impossible to reach your creative potential as a music-maker. We often wonder why we can't find inspiration for our music when it's actually a constant part of our lives but we're too distracted to notice. Your music will thrive if you devote direct, uninhibited attention to it. You'll learn things about yourself and the way you create that you never recognized before, and you'll be infinitely more productive and satisfied. It might be hard to wrap your mind around this, but many of us let distractions get in the way of our work as songwriters because we're actually afraid that our best just isn't good enough. Focusing purely on your work when you write strips everything away and forces you to confront this and other flawed notions. It's hard work, but it's so worth it.
When it's time to spread the word about your music, it's time to look at Promote It
Puts your goals within reach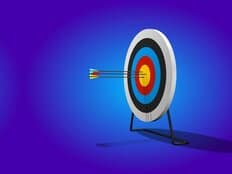 A lack of focus in your music career will make it so much harder to reach your goals than it has to be. If you don't apply focus towards writing songs, booking shows, and promoting your music, life will always get in the way of what you want. To focus, you need discipline in your life. Discipline is the act of saying yes to one thing and no to everything else. Focusing on your music requires putting anything off that might distract you while you work: checking email, playing with your pets, talking with your romantic partner, etc. These things will have to wait while you do the hard work of focusing on your music. When we go out of our way to prioritize music, everything from songwriting to booking shows becomes easier, more natural, and rewarding.
Makes your songwriting practice more predictable and productive
If you're a serious songwriter or aspire to be one, you'll need to embrace focus as a fundamental character trait. When you think about what drives the great music you hear in the world, you probably think about stuff like inspiration, raw talent, and an artist's lived experiences. While these factors certainly fuel great songs, the predictability within a songwriter's writing practice makes as much or if not more of an impact, and this takes focus. Predictability here means how often someone writes, what they choose to focus on, and the conscious decision to create as frequently as possible. It doesn't mean writing music that's predictable or boring. Apply intentional focus to your writing practice, and you'll write better songs more often.
Focus is just one essential trait to apply to your life as a musician alongside curiosity, discipline, and grit. It's important to remember that adding structure and routine to your life as a musician is meant to unleash your creative potential, not limit it. If you love creating music and want to be a successful artist, focusing on your work within your daily life will absolutely make your musical life easier and more productive.
Patrick McGuire is a writer, musician, and human man. He lives nowhere in particular, creates music under the name Straight White Teeth, and has a great affinity for dogs and putting his hands in his pockets.
Share on: