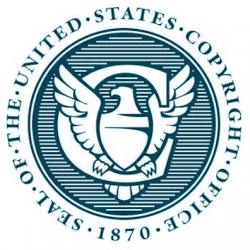 US Copyright Office reveals new organizational structure
Everyone loves a remix, including the United States Copyright Office, which recently unveiled the finalized version of their new organizational structure, which is intended to help the organization run more smoothly.
Guest post by Emmanual Legrand of the Legrand Network
The new organizational structure of the US Copyright Office has been finalized, making room in particular for the new Copyright Claims Board (CCB) established by the Copyright Alternative in Small-Claims Enforcement Act of 2020. 
The reorganization reduces the number of direct reports to the Register of Copyrights and is "expected to create administrative and cost efficiencies by consolidating operational organizations currently headed by senior-level positions." 
The reorganization brings the Office of the Chief Financial Officer, renamed the Financial Management Division, and the Copyright Modernisation Office, renamed the Product Management Division) under the supervision of the Chief of Operations, renamed the Assistant Register, and Director of Operations (ARDO). The Office of Public Records and Repositories is renamed the Office of Copyright Records. 
Regarding the CCB, the reorganization puts the three Copyright Claims Officers under the jurisdiction of the Copyright Office's General Counsel.
> The US Library of Congress has announced the membership of the new Copyright Public Modernisation Committee (CPMC), which is being convened "to enhance communication and provide a public forum for the technology-related aspects of the US Copyright Office's modernization initiative." 
The first CPMC meeting will be hosted by the Library on July 22, 2021.
The members of the Committee are: Todd Carpenter (National Information Standards Organisation), Wahaj Chaudhry (Amazon.com), Susan Chertkof (Recording Industry Association of America), Brewster Kahle (InternetArchive), Roy Kaufman (Copyright Clearance Center), Keith Kupferschmid (Copyright Alliance), Melissa Levine (University of Michigan Library), Pamela Malpas (Association of American Literary Agents) who will act as the Copyright Committee co-chair, Micah May (Digital Public Library of America), James Neal (Columbia University Librarian Emeritus, ALA, ACRL), Kathleen Rodriguez (WarnerMedia), Jeff Sedlik (Picture Licensing Universal System -PLUS- Coalition), Scott Weingart (Carnegie Mellon).
Share on: