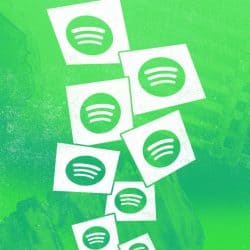 Spotify increases penalties for paid, artificial streams [VIDEO]
Spotify is ramping up its campaign to keep fake streams off the platform and punish artists, managers, and labels that pay companies to artificially inflate streaming numbers.
Spotify used a new video to explain the policy, its efforts to enforce it, the consequences, and alternatives to build an audience without breaking the rules.
"Third-party promotional services offering to boost your streams can sound tempting, but they may be generated using bots, which is a major red flag…"
"When we detect artificial streams, we may do things like withholding royalties and correct streaming numbers and chart positions. It may even result in your music being removed from Spotify."
In this new Game Plan video, Spotify explains what a bot is, what's artificial streaming, as well as why buying streams can "negatively affect your career and stop you from building authentic connections with real fans.:
It also explains what to look for and what Spotify is doing to combat these issues.
Bruce Houghton is Founder and Editor of Hypebot and MusicThinkTank and serves as a Senior Advisor to Bandsintown which acquired both publications in 2019. He is the Founder and President of the Skyline Artists Agency and a professor for the Berklee College Of Music.
Share on: