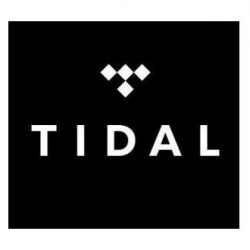 TIDAL adds direct payments, fan-centered royalties but new free tier could mean net loss for artists
UPDATED: TIDAL has added a robust free listening tier in the US as well as new direct-to-artist payments that, while limited, go beyond most of its competitors.
UPDATE: An earlier version of this article called TIDAL's new free tier ad-supported. A spokesperson has clarified that the "limited interruptions" mentioned in the launch announcement will be "TIDAL-led and not from advertisers."
We've asked for an explanation as to how royalties to artists, songwriters, and labels are calculated if there is now ad or subscription revenue and will publish and updates here.
TIDAL now offers three membership options. All have access to the same 80 million songs, videos, and curated playlists.
TIDAL Free (US-only): Fans can now try TIDAL at no cost, with access to our entire music catalog and playlists with "limited interuptions."
TIDAL HiFi (All 61 TIDAL markets) – For $9.99/month, this tier offers interruption-free access to HiFi sound quality, offline capabilities, access to features like TIDAL Connect and My Activity, which provides individualized daily listening insights.
TIDAL HiFi Plus (All 61 TIDAL markets) – For $19.99/month, HiFi Plus features allof the above plus fan-centered royalties and direct-to-artist payments ands access to Dolby Atmos Music & Sony 360 Audio Recordings and Master Quality Authenticated (MQA) plus early access to exclusive offerings and future features.
New Payments for Artists Based on Fan Streaming
TIDAL also announced the addition of Direct-to-artist payments and Fan-centered royalties. While some analysts have questioned whether or not fan-centered payments mean more money for most artists, many will welcome the shift until they realize that payouts are limited only to revenue from TIDAL HiFi Plus $19.99 subscribers.
How it works
Direct-to-artist payments: Beginning today, TIDAL will launch additional monthly direct-to-artist payments. A percentage of HiFi Plus subscribers' membership fees will be directed towards their top streamed artist, which they will see in their activity feed.
Fan-centered royalties: Starting in 2022, TIDAL royalties attributed to HiFi Plus subscribers will not be aggregated. Royalties will be paid based on the actual streaming activity of individual HiFi Plus subscribers as opposed to the industry accepted method of aggregating streams.
Payment to artists will be sped up via Square, Jack Dorsey's financial services company that recently completed the $302 million acquisition of 80% of TIDAL.
TIDAL also has partnered with CD Baby, DistroKid, Stem, Symphonic, and Tunecore, with Equity Distribution and Vydia launching soon, to ensure artists receive their payments via in-platform registration seamlessly.
A new beginning and missed opportunity
TIDAL needed to do something to compete, but every time there is a new free streaming service – in this case with even advertising – \ or major feature added to at no charge, many artists feel that their music is fueling a race to the bottom.
However limited, TIDAL"s new HiFi Plus payout scheme does go beyond what Spotify, Apple Music, and most of its competitors are paying artists, though Deezer and Soundcloud are experimenting with fan-centered royalties.
If Tidal is working to spread the payment schemes to its other tiers, this could be a worthwhile experiment.
Sadly, however. it also serves as a reminder of the missed opportunity when Apple Music and others chose not to charge more (and therefore share more) when it introduced hi-fi and spatial audio.
How much revenue will artists lose as fans decide that a robust free TIDAL account is enough or worse yet shift from paid to free because they don't care about better audio?
Bruce Houghton is Founder and Editor of Hypebot and MusicThinkTank and serves as a Senior Advisor to Bandsintown which acquired both publications in 2019. He is the Founder and President of the Skyline Artists Agency and a professor for the Berklee College Of Music.
Share on: