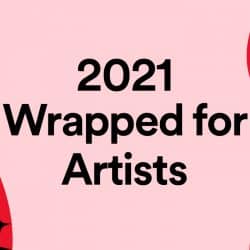 Artist Wrapped has become one of Spotify For Artists most used features [infographic]
Fans love Spotify's personalized year end round up Wrapped, but according to stats shared by the streamer so do artists.
Since its inception in 2017, the number of monthly active Spotify for Artists users during the Artist Wrapped time period increased more than sevenfold or 670% between 2017 and 2020.
Traffic to Spotify for Artists on the day of Artist Wrapped launch increased 933% (more than 10x) between 2017 and 2020.
Visits to the Artist Wrapped microsite increased 1381% (more than 14x) between 2017 and 2020.
Shares to social media from the Artist Wrapped microsite have increased by 285% since 2018.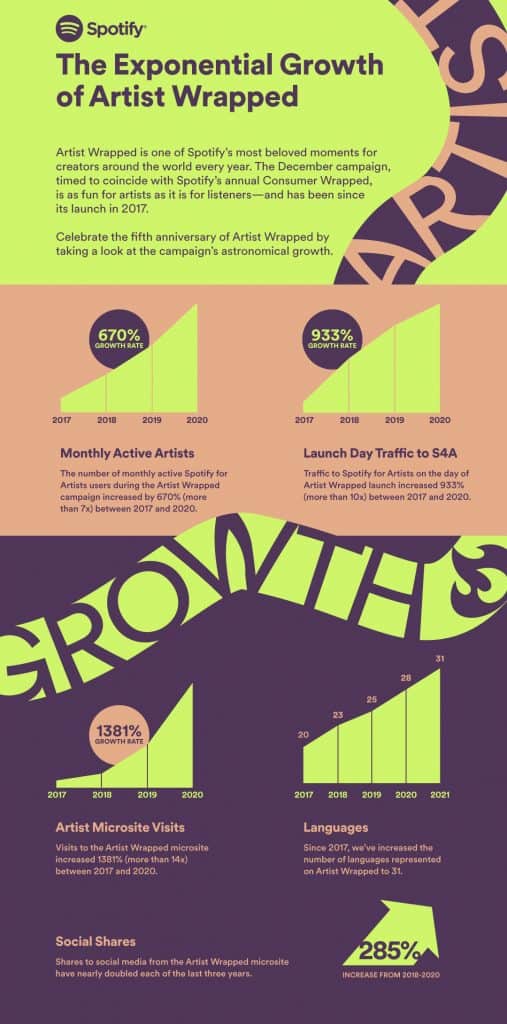 Bruce Houghton is Founder and Editor of Hypebot and MusicThinkTank and serves as a Senior Advisor to Bandsintown which acquired both publications in 2019. He is the Founder and President of the Skyline Artists Agency and a professor for the Berklee College Of Music.
Share on: