#MusicNFT News: The Beatles • Daft Punk theft • deadmau5 + Portugal The Man • OneOf • YellowHeart
Historic audio interviews with John Lennon, Paul McCartney, George Harrison and Ringo Starr of The Beatles are being auctioned as digital NFTs this week.
The Voices of Classic Rock Archive (VOCR), is minting and auctioning the NFTs which include four Beatles NFT Interviews: John Lennon – "A Day in the Life", Paul McCartney – "Chaos and Creation in the Backyard", George Harrison – "Abbey Road", and Ringo Starr – "His Lost Medallion."
• A Daft Punk fan and artist has fallen victim to the dark side of the NFT gold rush.
The artist days that her work which was created to benefit a charity was stolen and then sold as an NFT for $12,000 worth of crypto.
"That's $12,000 that could have gone to charity, $12,000 that could have paid for my spring semester of college or that could have gone to rent," artist sodasprouts tweeted. "I'm sure more has been stolen."
• deadmau5 and Portugal. The Man are releasing their new collaboration "Platinum" exclusively as NFTs.
The artists are minting one million copies of their collaboration, dubbed "this is fine," on the NEAR blockchain. Fans get a copy via the Mintbase NFT marketplace.
Copies of the NFT are being sold for 0.25 NEAR each equivalent to around $2.25 USD.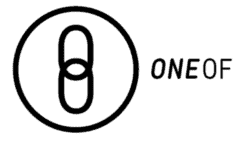 • OneOf has announced that its Whitney Houston Collection auction will go live on December 13 and run for 24 hours beginning at 8AM ET.
The winner of the auction will have personal access to a never-before-heard full-length song demo recording that Houston made at age 17.
• YellowHeart, the music NFT marketplace for music, ticketing and collectibles which accepts both crypto and credit card payments, has partnered with The Disco Biscuits and The Real Theory to launch an NFT collection of animated artwork created by The Real Theory, along with access to exclusive live show content and access to pre-sales for future NFT drops, meet & greets with The Disco Biscuits, VIP show tickets and more.
Share on: