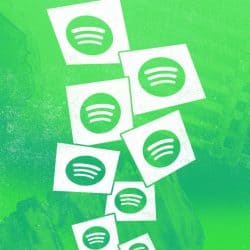 19% of Spotify users have canceled or plan to cancel over Joe Rogan controversy, Forrester survey finds
19% of Spotify users said that they have already canceled or plan to cancel their account over the Joe Rogan controversy.
The survey was conducted on February 1st by Forrester Research.
More survey findings:
54% of those surveyed said that no intention of canceling their subscription.
Another 18.5% said they would considering canceling if more artists that they like pull music from Spotify.
8.5% said they has thought about canceling their subscription but decided ion the end not to.
Typically many consumers will answer a survey in support of a boycott, but ultimately not follow through.
"Consumer boycotts build quickly, but they lose steam fast," said Forrester analysts Mike Proulx and Kelsey Chickering "…cancel culture is loud, for most brands, it's just noise."
Bruce Houghton is Founder and Editor of Hypebot and MusicThinkTank and serves as a Senior Advisor to Bandsintown which acquired both publications in 2019. He is the Founder and President of the Skyline Artists Agency and a professor for the Berklee College Of Music.
Share on: