How to create a successful music grant application
Looking to apply for a music grant? Here's everything you need to know.
By David Rancourt for Bandzoogle.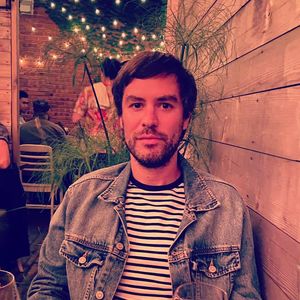 Getting a music grant can take effort and multiple attempts. If you are a musician looking to get a grant, perhaps to fund a project, or record new music, it's essential to prepare an application that conveys the range of your career and the readiness of your material.
How do musicians get grants? The process can be time consuming and sometimes deflating, but if you keep at it, the benefit may mean that you have the freedom and funds to create something really special.
1. Make sure the music is ready
This seems like a very obvious point, but I have seen many artists apply for grants before the music and production is good enough. Before deciding which grants to apply for, make sure you've written several songs and really take the time to produce and record them well. Play the songs for anyone you might know in the music industry such as other artists, promoters, managers, friends who may work as a publicist or at a record company etc.
Listen to constructive criticism and see if one or 2 songs emerge as consistent favorites when you ask for feedback. If the feedback is that the songs are not strong enough or that the production isn't there yet, keep working on the music and production side of things before spending hours and hours applying for a grant.
2. Do your research
When looking at potential music grants, it is vital to identify which grants you qualify for and have a chance of actually getting. For example, some music grants are only for artists that have reached certain streaming and sales numbers as well as chart positions. On the other hand, some music grants are exclusively for emerging artists without a record deal. These grants typically offer funding to help create momentum in the marketplace for artists who don't have traction yet.
Therefore, it is extremely important to read every detail and then to examine where you are currently in your career. This will help you determine which grants are worth applying for.
3. Start putting together the material early
Because many grants require a lot of information, it is important to start gathering the necessary assets weeks before the due date so you aren't rushing in the last few days to get it all together.
For example, start working on your artist bio, press shots, and any financial or tax information you might need to submit early on, so that you can get all the basic information and paperwork out of the way.
Then you can really focus on properly presenting the project, making a marketing plan and adding graphics and visuals to enhance the presentation. While many grants don't require slick imagery, in my many years of helping artists write grant applications, nice visuals definitely help to increase the chances of a successful application.
Create a professional online presence with a website to help you market your music. Try Bandzoogle today!
4. Make sure you know how to present your project
Before you apply to any grants, it is important to look at your musical project and see where you think it fits in stylistically. Most grants will ask for some kind of a marketing plan to demonstrate how you would spend the funds that you would receive, so this is extremely important.
Most grant juries want to see that your marketing plan reflects the style and aesthetic of your project. For example, an indie rock band may want to focus more attention targeting music critics and indie blogs through a PR campaign, whereas a pop project may want to focus heavily on viral online marketing, top 40 radio and slick visuals. Therefore the team and plan you put together when you create a music marketing plan should reflect the musical direction and appropriate promotion specific to your style and aesthetic.
5. Ask for letters of support
Some grants specifically ask that you have letters of support from people in the music industry that say they support your project and grant application. While other grants do not, I recommend submitting letters of support to every grant application you make.
These letters of support do not necessarily have to be high placed music industry executives. For example, you can ask a promoter that booked you for a show to open for another artist with a slightly bigger name.
You can also ask anyone you know who might be working in music management, at a label or at a booking agency. Ask them to write a short paragraph explaining how they know you, and why they support your career and grant application. Any kind of letter of support will give credibility to your project and increase the chances of a successful application.
6. Re-read for precision
Before submitting your application it is vital that you re-read it several times. One of the most common comments artists will receive as criticism from grant juries is that the application isn't concise or specific enough. Therefore, re-read your application at least 3-4 times and make sure you cut anything that may seem redundant.
Also, check for descriptions in your application that may be too vague. For example, if the application asks what your online marketing strategy is, don't don't just say you're going to post on social media regularly. Say exactly when, what kind of content you will post and how you intend to specifically engage and grow your fanbase.
You can even say what you anticipate your social media and streaming growth will be for the next year with specific target numbers. This shows you are serious and that you pay attention to detail. The more concise and specific you can be, the higher your chances are of having a successful application.
7. Try again
While some artists do receive funding with the first grant application they submit, it will usually take a few submissions for most artists. Don't give up if your first few applications are not successful. If there is any feedback as to why you didn't receive the grant, try to learn from some of the constructive criticism and use it to improve your next application.
The more applications you do, the more you'll start to sense exactly what they want to see in terms of your marketing and promotional plan, presentation and the quality needed with the songs to have a successful submission.
———-
David Rancourt is part of Lost Boys Productions, a Canadian songwriting/production duo. The Lost Boys have worked with a dynamic and varied roster of artists in the music business and have helped many artists find success on both radio and streaming platforms. They also work on sound design and music for commercials and short films for several large companies, and recently created all the original music for the wildly successful queer CBC Podcast "Chosen Family."
WHY NOT SHARE THIS WITH YOUR FRIENDS?
Build a stunning band website and store in minutes
Promote your music on your own unique website.
Sell music & merch directly to your fans. Keep 100%.
Grow your fan base with built-in marketing tools.
Free 30 day trial, no credit card needed.
Share on: