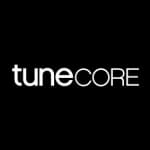 TuneCore payments to artists surpass $2.5B, up 46% from prior year
Flat fee independent d.i.y. digital music distributor Tunecore announced today that it has paid artists more than $2,5 billion since launching in 2006.
In 2021 alone TuneCore paid artists $222 million up 46% from $152 million in 2020, according to an MBW analysis of parent corporation Believe's financials.
To date, the company's artists have surpassed 500 billion streams and 700 million downloads.
Top Indie Genres
Hip-hop is the top earning genre followed by pop, alternative, electronic and rock. Children's music is also a big earner, led by children's anthem, "Baby Shark."
According to MIDiA Research, independent labels and self-releasing artists generated $10 billion and represented 34.7% of the market. Artists without labels represented 5.3% of the market and $1.5 billion out of the $10 billion.
"TuneCore's mission is to support self-releasing independent artists and provide them with the tools to grow their careers independently." said Andreea Gleeson, CEO of TuneCore "We want music creators to know that TuneCore is where you go to make money and by announcing our artists have earned $2.5 billion, we're showing receipts. While TuneCore is truly proud of reaching this immense milestone, all credit goes to our incredible artists."

Bruce Houghton is Founder and Editor of Hypebot and MusicThinkTank and serves as a Senior Advisor to Bandsintown which acquired both publications in 2019. He is the Founder and President of the Skyline Artists Agency and a professor for the Berklee College Of Music.
Share on: