54% of fans say climate change must be top music industry top priority
Music fans care more about climate change than the general public, according to a new survey, and a majority want solving the crisis to be the music industry's top priority.
82% of music fans said they were concerned about climate change and that number dropped to 72% of the general public.
42% of fans were "very concerned" and 40% were"fairly concerned." For the public in general 31% were "very concerne and 41% "fairly concerned."
The new' "Turn Up the Volume' study was done by the University of Glasgow for UK-based organisation Music Declares Emergency, the British Phonographic Industry aling with indpendent record labels the Secretly and Beggars.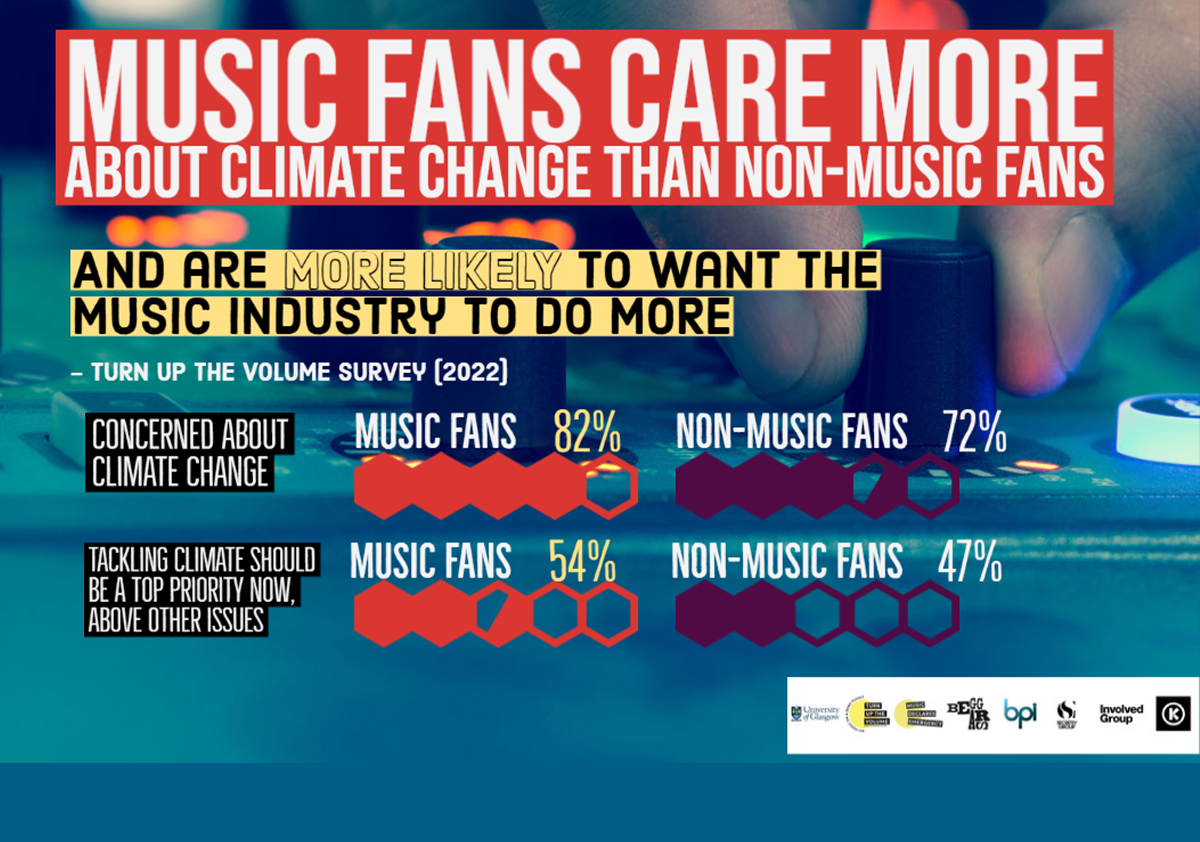 Fans want the music industry to take action
A full 54% of music lovers believe that climate change should bethe top priority for the music industry, above all other concerns.
Despite a recent increase in activity, 64% said they has not heard about any major music industry climate intiatives.
The poll also showed that many music fans are ready to change their consumption habits to support sustainability. For example, fans who spend money on physical products such as records are willing to spend more on sustainable physical products, while live event attendees are especially willing to spend more on sustainable events.
"The project findings are exciting because they demonstrate a clear relation between engaged music fandom, increased concern about climate change, and desire for action," said lead researcher Doctor Matt Brennan,
"This should send a strong message across the music industries – to record labels, concert promoters, streaming platforms, artists, and other sectors – that there is an appetite for industry initiatives to tackle climate change, and that fans support, and indeed demand, bolder action," he continued. "It represents an opportunity for the music sector to play a more prominent role in accelerating a just and green transition."
Read the initial report and poll findings in full here.
Bruce Houghton is Founder and Editor of Hypebot and MusicThinkTank and serves as a Senior Advisor to Bandsintown which acquired both publications in 2019. He is the Founder and President of the Skyline Artists Agency and a professor for the Berklee College Of Music.
Share on: