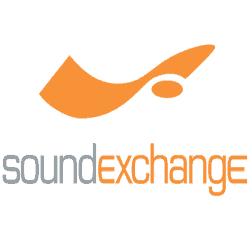 Soundexchange, VEVA partner for more accurate payments to performers
It's encouraging to see the power of data to transform payments to artists shift from discussion to reality. SoundExchange is no stranger to smart uses of data, but a new deal with VEVA Sound takes them to another level.
The data partnership anoounced today is designed to increase the accuracy and efficiency of royalty payments collected by SoundExchange by leveraging audio file-sharing, creator credits, and metadata collected by VEVA Sound.
How It Works
VEVA Collect allows users to export DDEX RIN files with their contributor credits, as early as in the studio, automatically to SoundExchange which can regularly retrieve and store this data. SoundExchange can then use the data to create performer lineups for any given recording.
"SoundExchange is committed to ensuring creators are compensated fairly for their work. By integrating this metadata into our systems, we can augment our already best-in-class data platform to better pay creators when their recordings are used," said Michael Huppe, president and CEO of SoundExchange. "We look forward to working with VEVA Sound to increase the accuracy of our creator credits and build a fairer, simpler, and more efficient music industry."
"We are thrilled to partner with SoundExchange in this capacity to streamline not only the collection of credits in the studio but to now provide our users a method to send their data securely to SoundExchange and help facilitate accurate payments to everyone involved in the royalty stream," said Deborah Fairchild, president of VEVA Sound. "We see this as an important next step in the interoperability of leading companies in the music industry."
It could be a gamechanger for artists if the other PROs did something like this, particularly with their live performance royalty platforms.
Bruce Houghton is Founder and Editor of Hypebot and MusicThinkTank and serves as a Senior Advisor to Bandsintown which acquired both publications in 2019. He is the Founder and President of the Skyline Artists Agency and a professor for the Berklee College Of Music.
Share on: