Facebook is changing how musicians, rightsholders (and fans) get paid
Facebook is changing how artists and music rightsholders are compensated for user-generated video content, Although details are incomplete, Meta announced Monday that it is shifting a revenue-sharing model.
Now Facebook video creators who use licensed music over 60 seconds will receive a 20% share of the related advertising revenue generated.
"A separate share" will be split between the music's rightsholders and Facebook. Details of how much that revenue will be and how it will be split were not provided.
The reason for the current lack of specifics may be that Meta is still negotiating deals and that all splits are not the same. Just this morning, top 5 music publisher Kobalt pulled 700,000 tracks off Facebook and Instagram in the US after it was unable to negotiate a new contract.
YouTube and others use a revenue sharing model, but Facebook claims that "this feature is the first of its kind within the music industry – no other platform offers creators this type of revenue model at this scale." How true that is can only be judged after they share full details.
Music revenue sharing will by powered by Rights Manager, a video, audio, and image-matching tool that Meta developed to help content owners manage content at scale.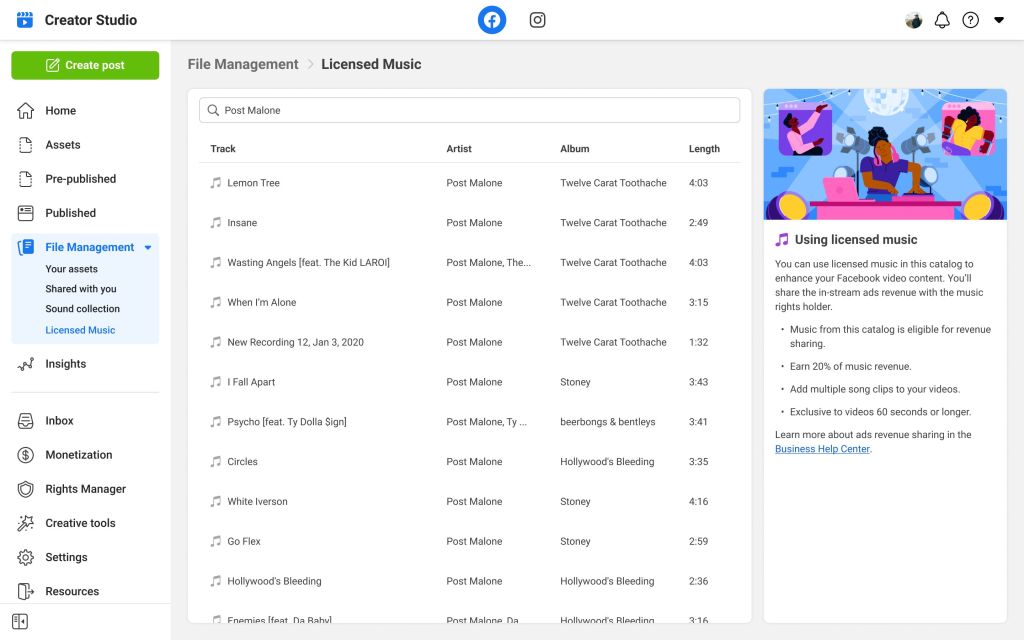 Bruce Houghton is Founder and Editor of Hypebot and MusicThinkTank and serves as a Senior Advisor to Bandsintown which acquired both publications in 2019. He is the Founder and President of the Skyline Artists Agency and a professor for the Berklee College Of Music.
Share on: