Stationhead adds $12M from Diplo, Red Light for live radio-like streaming
Stationhead has added $12 million to grow its radio-like live social audio platform. We take a look at the platform, its huge potential for creators, and offer an analysis of the challenges ahead.
Stationhead empowers anyone to create a live show (station) without licensing restrictions by drawing music from a connected Spotify or Apple Music account. Broadcasters can also integrate music and chat with live calls or co-host shows with other members.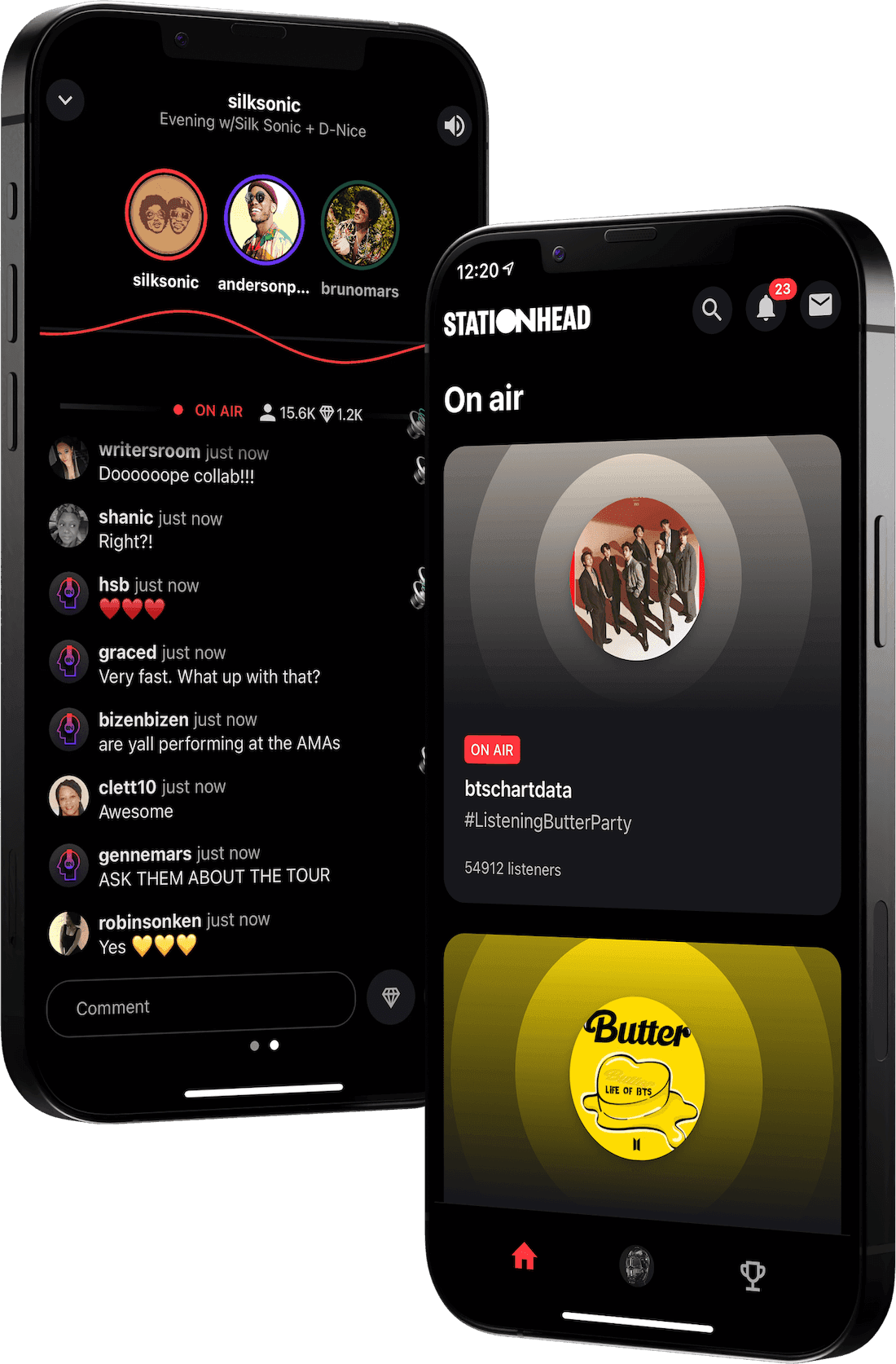 Thus far 30,000 stations from 200 countries have broadcast to 5 million users.
In recent months, Stationhead has also become a popular place to hold interactive release listening parties including BTS, Imagine Dragons, Coldplay, Shawn Mendes, Cardi B, Nicki Minaj, Camila Cabello, Olivia Rodrigo, Machine Gun Kelly, Bruno Mars, Brandi Carlisle, and others.
"Stationhead is the next evolution of music online. By building this with great empathy for artists and fans alike we have grown to become the preferred global platform of the new generation to consume music together. On release week, we are the heart of the action. The completion of this raise signifies Stationhead's growing & pivotal role in the entire music ecosystem," said CEO and Co-Founder Ryan Star.
Stationhead's $12 million Series A round was led by Buttonwood Group 4Advisors along with Thomas Wesley Pentz Jr., popularly known as Diplo, Red Light Management, TMWRK, Round Hill Publishing, Avex Entertainment, Craig Kallman and Julie Greenwald of Atlantic Records, Kevin Liles of 300 Entertainment, and Jason Flom of Lava Records.
Stationhead also announced the hiring of Andrew Cornett, as Principal Product Designer, to oversee the design and engineering of new technology and products. He joins after stints at HEIR, Splice, Kickstarter, and as co-founder of Jukely.
QUICK ANALYSIS
Stationhead's smart forays into listening parties and artist-hosted streams are undoubtedly bringing more users to the platform. But what has always excited me about Stationhead is its true democratization of the live radio experience. Anyone – famous artist or unknown fan – can share the music they love and chat at no cost and without licensing issues.
What has always worried me about Stationhead is its reliance on Spotify and Apple Music.
What happens if the streamers limit access?
Spotify is already inching into Sationhead's lane having enabled the use of music in podcasts that are created within its anchor app. Just a few more features and Spotify could become the true radio killer that Daniel Ek always promised it would be.
None of this is to diminish Stationhead's first-mover status or the organic community that Ryan Star and his team are creating agnostic of – though still dependent on – any single corporate streamer.
Bruce Houghton is Founder and Editor of Hypebot and MusicThinkTank and serves as a Senior Advisor to Bandsintown which acquired both publications in 2019. He is the Founder and President of the Skyline Artists Agency and a professor for the Berklee College Of Music.
Share on: