How to get to know your fans by creating Fan Personas
By researching your listeners' demographics, habits, values, and more, you can build fan personas to make creating the right content much easier.
by Dayna Young from Fred & Augustus
When you think of your fans do you think of a group or audience of people or do you picture a female or male of a specific age, where they live, and their interests? Much like a buyer persona, a fan persona is a detailed description of someone who is represented in your target audience. It's fact meets fiction, and is based on using tools you have on hand to research your existing audience, while then telling a story about who some of those individuals are, or might be. Fan personas allow you to understand exactly who your fans are, and knowing your audience ensures you can tailor your content, messaging, voice and tone to what your fans really care about.
It might seem daunting, but it's actually relatively easy to create fan personas once you break down your research:
Demographics: age, race, ethnicity, gender, marital status, income, education, and employment
Psychographics: personality, values, attitudes, interests and lifestyle
Buyer Habits: attitudes towards consumerism, spending habits, beliefs, values, purchasing patterns, and behavior
When it comes to the storytelling aspect of building fan personas, you're going to lean somewhat on stereotypes. Is your fan-base mostly teens? What do teens like to do? Where do they shop, get their news and so forth? How do they speak to their friends, is there specific language they use? You get the gist.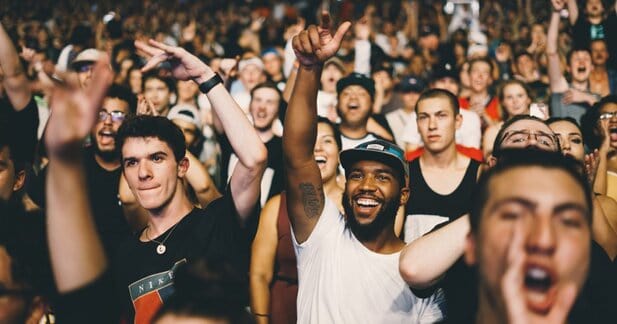 Research
Start with the tools you have access to – it's likely that you already have some great data you weren't aware of. Review and analyze these metrics and collate the information available on your current audience.
Eg:
Social Media Insights
Pixels (Facebook, TikTok, Twitter)
3rd party tools (Chartmetric, etc)
Google Analytics
Touring and Audience Tools (Bandsintown etc)
DSP artist platforms (Spotify, Apple, Amazon, etc)
Your online store data
Your mailing list subscriber data
These tools will give you demographic information and in some cases some limited psychographic and buying habit information too.
Audience Interviews
Without interviewing some of your fans how will you really know what makes them tick as individuals, and therefore as a group? Audience interviews will allow you to get to know their interests and personality traits in a way that gleaming data just can't provide. You'll understand far more deeply how and why they respond to your content, and why they're interested in you as an artist. In fact, honing in on common themes allows you to be more specific overall in your messaging and marketing.
You can deliver your questions as a written survey if done with real sensitivity and to a limited number of fans who have opted in to this form of communication, or you could do one-on-one interviews and pose these questions more informally. You might want to offer some sort of incentive to fans who participate too. Remember here the value of the information they're providing you with – your incentive should hold weight and value equal to or above the value of what they provide.
Build Fan Personas
With all of your research and interview data and information in-hand you can begin building your Fan Personas. There are many online tools which allow you to do this easily and quickly, while creating a visual identity for your persona.
Questions you might want to ask yourself and address when creating your persona include:
Demographic Information (24, Fort Lauderdale, Female identifying)
Give the individual a name to personalize the persona (Susie)
What's Susie's personality like?
What are Susie's interests?
Is Susie experiencing any challenges in her life?
Where does Susie hang out online?
Where does she shop for clothes?
What other artists does Susie love?
Once finalized, save any links or export your personas. Fan Personas can be used to define your target audience for advertising, shared with your social media team for understanding your audience, used in your EPK's to indicate you know who your fan base is, and much much more.
Dayna Young has 15+ years of global experience in music, entertainment, and leading creative teams to success. She is the Founder of Fred & Augustus, and an expert in music marketing and digital artist development. Ultimately, what gets her up in the morning is the knowledge that she's creating opportunities for artists.
Share on: