Music NFT, Web3 News: Ja Rule charity NFTs • Fave 'Fan Verification' • Madonna's no sell-out • OneOf $ • Single Music
Crypto may be crashing, and NFT prices are falling, but don't despair! There are still startups doing great work that will lead to a true transformation for the music industry. Here are some that we're watching:
Ja Rule, Herb Rice Launch 'Next Level' Black Is Beautiful NFT Collection to Benefit HBCUs
'I See Myself in This Art," Ja Rule told Billboard. "We want this brand new venture to educate people of color on NFTs, cryptocurrency, blockchain, and the whole space"
Rice added: "We wanted to bring more people of color into the space — so we created an investment group called the Brotherhood Dow, for people that wanted to start buying and selling NFTs, in a comfortable setting of family and friends investing and learning about Web3 and cryptocurrency… we wanted to dovetail that with getting more Black creatives into the Web3 space." (Billboard)
Fave, the social platform superfans, is helping to tackle ticketing troubles with 'Fan Verification'
[UPDATED] Fave has launched 'Fan Verification' as a first step toward ensuring deserving fans get the recognition and status that they deserve. The platform has a layer of manual human review to double-verify a fan's authenticity before they're officially granted status.
Through Fan Verification, fans showcase the depth of their ongoing fandom-related activity by logging everything from streaming activity to merch collections, fan art, concert attendance, and more. They then progress in status from Fan, to Verified Fan, and finally to Verified Superfan. Each tier unlocks further access to rewards and experiences provided by artists, brand partners, and even other generous superfans.
After testing through partnerships with establishment entities like the Billboard Music Awards and the BTS ARMY, and Euphoria Dance, Fave went live last week.
Madonna says she'll never sell her back catalog
"Ownership is everything, isn't it?" said the superstar who has recently been dabbling in NFTs.
Speaking to Variety, the pop superstar vouched for claims made by her longtime manager Guy Oseary that Madonna would never sell her stake in the rights to her lengthy discography. (NME)
Despite crypto winter, OneOf adds $8M for a total of $72M in funding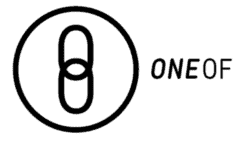 OneOf, the Quincy Jones-backed music, sports, brand, and celebrity NFT marketplace and Web3 company, has announced $8 million in strategic funding, bringing their total raise to $72 million.
Full story via Hypebot here.
Single adds tokengated NFT commerce for musicians as Shopify invests
Single is now enabling tokengated commerce and content for musicians and other creators on Shopify and landed a secured a strategic investment from the e-commerce powerhouse.
Single helps power 3,000 artist and label stores on Shopify, helping to sell millions of albums and more than a million livestream tickets,
Full story via Hypebot here.
Share on: