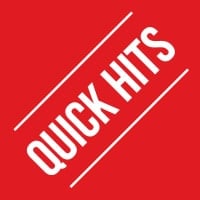 QUICK HITS: promotions @ See Tickets • Exceed + $8M • BeatConnect + $2.2M • Into The Metaverse contest • Vydia • more
See Tickets has announced new appointments to its executive committee. Boris Patronoff becomes the Chief Operating Officer of See Tickets Group and remains the CEO of See Tickets in North America.
The popular executive launched See Tickets in North America in 2014 and grew it to be the second-largest market for the Group. He also chairs the Advisory Board of NIVA (National Independent Venue Association).
Marijke van den Bosch is now the CEO of Benelux and Germany for See Tickets. Adriana García-Abril Ruiz becomes the Managing Director of Iberia, and Laurent de Cerner is the new CEO of See Tickets in France. He remains the President of L'Olympia, the iconic Parisian concert hall.
Exceed raises $8 Million
Exceed, a marketplace that allows both fans and retail investors to participate in the success of talent has raised $8M in Seed capital to bring creatives, investors, and fans together through a platform that allows any artist or talent to partner with their audience via SEC compliant IPOs (initial public offerings).
This round of funding was led by private investment firm BRM Group, with participation from the global online venture investing platform OurCrowd and others. Exceed has already invested $5.3m in talent pre-launch, allowing those talents to retain control of their work while raising the necessary funds to grow their careers, and connect with what they value most, their fans.
BeatConnect raisies $2.2M
BeatConnect, the digital collaboration-based music platform, has closed a successful initial investment round, raising CA$3M (US$2.2M) from major players. Lead investor FICC (Fonds d'investissement de la culture et des communications) and its partners have contributed a total of CA$1.4M. Angel investor network Anges Québec joins them with CA$850K. CA$750K comes from Triptyq Capital.
BeatConnect connects multiple DAWs together for cross-platform collaboration and remote sharing sessions. Producers and musicians can work together from their respective home studio asynchronously or in real time.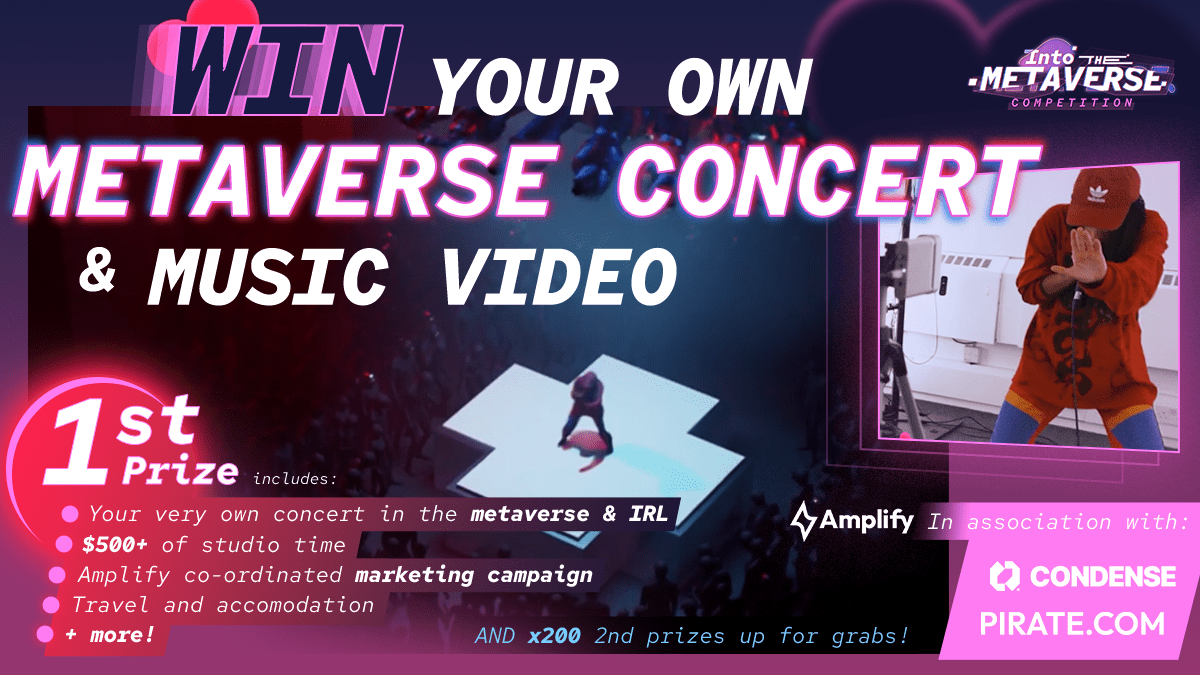 Amplify has partnered with Metaverse and Web3 specialists Condense and music industry experts Pirate, to offer a 360-degree package that includes a metaverse concert, an all-inclusive trip, free studio sessions, and more.
Learn more about the Into The Metaverse competition.
$230,000 for Abortion Access
Good Music in collaboration with NOISE FOR NOW, released a genre-spanning benefit compilation, Good Music To Ensure Safe Abortion Access To All. The comp featured previously unreleased recordings, including never-before-heard new songs, covers, remixes, live versions, and unreleased demos and was available for only 24 hours via Bandcamp as part of the Bandcamp Fridays initiative.
Sales of the album and t-shirt featuring the album's Kim Gordon-created "Liberate Abortion" cover art, grossed over $230,000 with 100% of the net proceeds benefitting non-profit organizations working to provide abortion care access to all: Brigid Alliance – a referral-based service that provides travel, food, lodging, child care and other logistical support for people seeking abortions; and NOISE FOR NOW who are working with Abortion Care Network to support independent abortion clinics.
It featured songs from artists that include Amanda Shires x Jason Isbell, Bobby Weir & Wolf Bros, Cat Power, Daniel Rossen, David Byrne x Devo, Death Cab for Cutie, Fleet Foxes, Gia Margaret, Grouplove, King Gizzard & The Lizard Wizard, Mac DeMarco, Maya Hawke, Overcoats, Pearl Jam, PUP, The Regrettes, R.E.M., Sleater-Kinney, Soccer Mommy, Tegan and Sara, Thao & The Get Down Stay Down x Tune-Yards, Ty Segall, Wet Leg and more.
Vydia Expands
As music technology platform Vydia continues to expand its Label & Artist Relations team, music industry veterans and female power players, Susan "Sweetness" Ybern and Elena Lanza have joined the company. As Label & Artist Relations Managers, they will be responsible for sourcing, negotiating, and signing new partnerships deals while working collaboratively across Marketing, Legal, Client Success, and Product Management departments. 
Bruce Houghton
Share on: