5 music tech startups worth exploring this December
Here are AmplifyYou's top picks of music tech startups worth your attention and time this month.
by Janelle Borg of AmplifyYou
"It's the season to be jolly" – and to discover more music tech startups. This December, we are taking a deep dive into 5 music tech startups that are helping bring about a new music economy through their innovative solutions. Here are our picks for this month.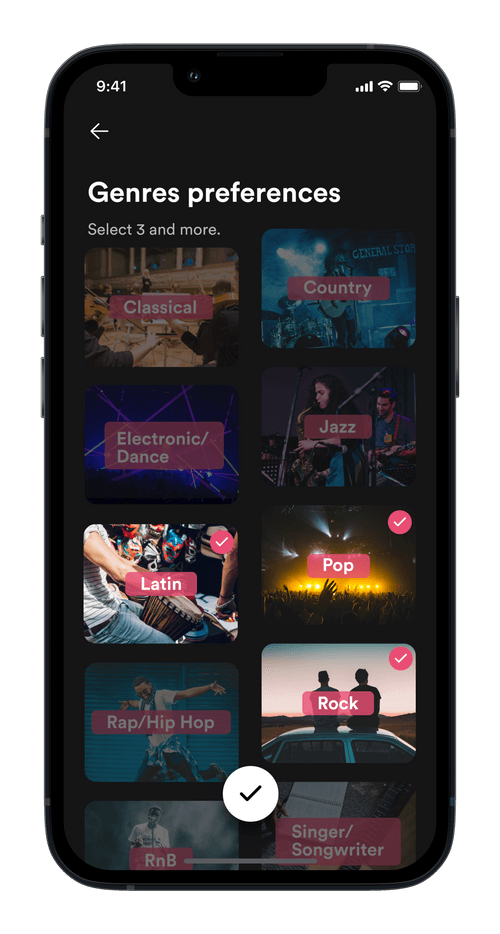 5 music tech startups for December 2022
HotDrop
HotDrop is an exciting new app that gives music fans the opportunity to listen to 30-second snippets of brand-new songs and discover new artists. Current users discover about 10 to 15 songs every time they open the app, and share them with other music superfans. This yields high virality for emerging artists. Within two days of its launch, the HotDrop app had more than 25,000 downloads and is gaining popularity among thousands of Gen Z music lovers and university students in the US.
Flat
Flat is an online collaborative music notation software that allows composers to collaborate with others in real-time. It gives composers the opportunity to work offline, hear their creations back with studio-recorded instruments at multiple velocities, and input notes with their keyboard, mouse, or MIDI devices. Built by the music tech company Tutteo, Flat creates a new arena of possibilities for composers.
Vampr
Vampr is a music tech startup known as "LinkedIn for Creatives," as it is a social media platform that helps creatives find like-minded collaborators. On average, Vampr users make two new connections per session, with users spending an average of 31 minutes on the platform per day. In addition, Vampr also has publishing, academy, distribution, and marketing sections that members can access.
BeatBread
BeatBread is a music tech startup that empowers artists to own their own art and control their careers. By giving artists access to advances between $1,000 and $2,000,000, beatBread gives artists the opportunity to remain independent, retain ownership of their recordings, and take their careers to the next level. In addition, artists can choose their own distribution and marketing partners and tailor their contract terms, content, and monthly income levels.
Viberate
Viberate is a music data analytics platform that allows musicians and music industry professionals to monitor their performance across different platforms. It combines talent discovery, campaign planning, reporting, and artist monitoring on a single platform. Furthermore, Viberate includes tools that enable channel-specific analytics, cross-channel performance monitoring, and talent discovery tools.
Janelle Borg knows a thing or two about the music industry. Having been involved in the industry since the age of 13, she's now involved in a variety of music-related projects and is always keen to share industry tips 'n' tricks with fellow musicians.
Share on: