Activating Fandom: Apple Music Sing is more than a karaoke app
Apple Music recently introduced an in-app karaoke feature for subscribers, creating a spark in the music market.
by Tatiana Cirisano of MIDiA
Streaming services are increasingly taking steps to diversify their offerings, and the latest example came last week from Apple Music. Just in time for holiday sing-a-longs, the service introduced a new, subscriber-only karaoke feature called Sing, where users can sing along to "tens of millions" of songs with beat-by-beat lyrics. The feature is a smart move that sees Apple cater to its music aficionado base, build artist fandom, and promote its suite of connected products — all differentiating it from competitors.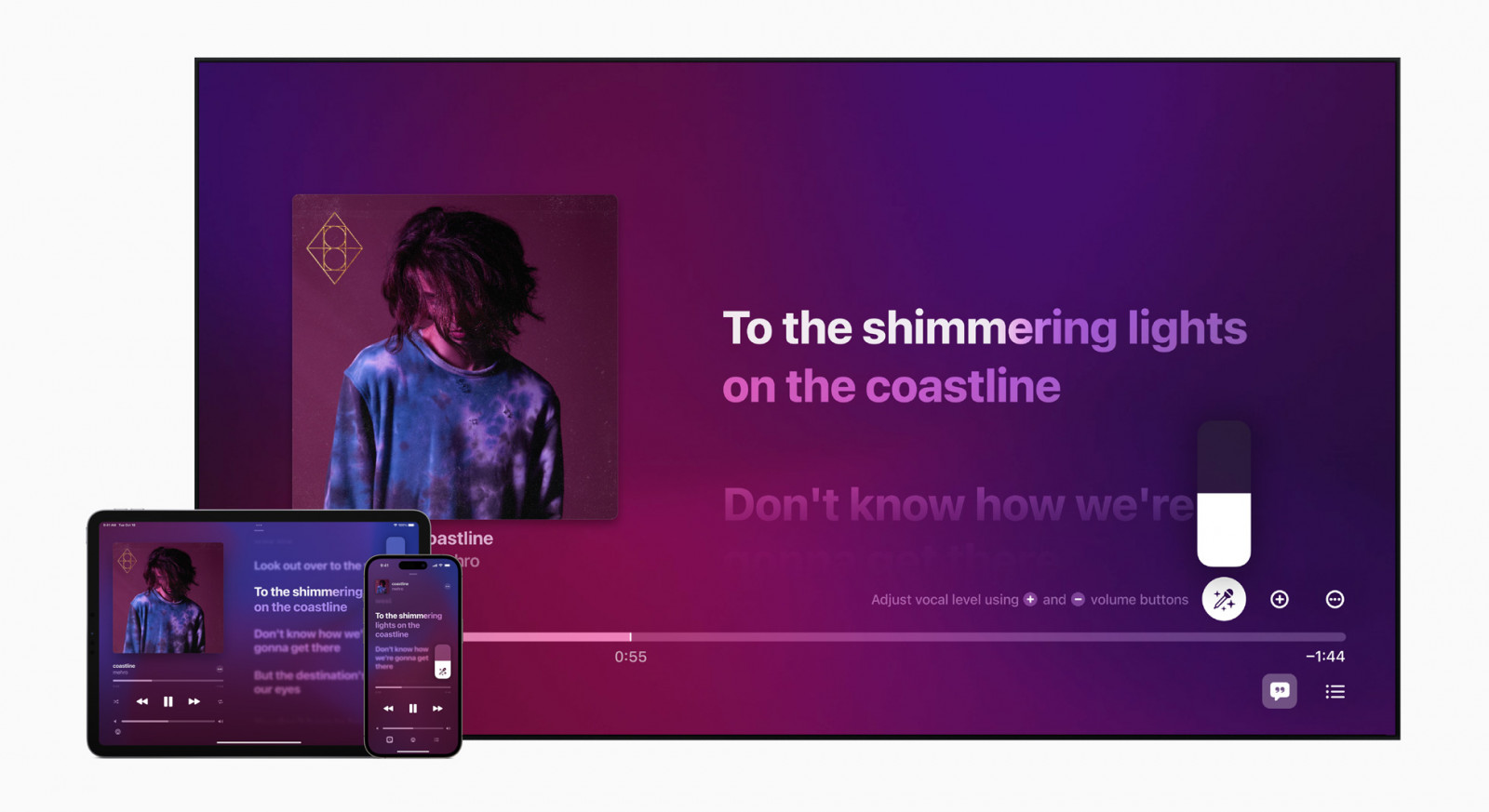 Understanding the karaoke market
Karaoke apps are niche in most markets, with the most developed userbase in the East, as found in MIDiA's 'Karaoke app user deep dive' report. In South Korea, 12% of consumers use karaoke apps monthly, compared to the 6% consumer average. These apps are also popular in China, where Tencent Music Entertainment generates a large chunk of its revenue from "social entertainment services", including karaoke app WeSing and live streaming.
But consumers who stream music are more likely to use karaoke apps monthly: that's 13% of music subscribers and 17% of Apple Music weekly active users (WAUs). Plus, karaoke apps do not have a major age skew, and no single app dominates the market — making it ripe for disruption by a strong new entrant, like Apple Music.
Activating fandom
Karaoke caters to the most engaged music fans, and Apple already has a more engaged userbase than most services. MIDiA defines music aficionados as the consumers who spend above average time and money on music, making them the industry's most valuable audience. Unsurprisingly, aficionados are the most likely to use karaoke apps. And on Apple Music, 29% of WAUs are aficionados, more than most DSPs.
But Sing is not just about serving those superfans — it is also about developing new ones. Artist fandom is getting lost in the hyper-fragmented, singles-focused, passive world of streaming, and features like Sing offer pathways to finding it again. When consumers use Sing, they are not just listening to a song, but actively participating in it, digging deeper into the artist, and expressing something about their own identity. Knowing that gen Z consumers want more control over their music experiences, Sing should appeal to them in particular.
Notably, Sing also focuses on singing with others. Users can separate background vocals from main vocals, and turn on duet view to sing with friends. It is not hard to imagine friends hosting karaoke parties with Sing, forging deeper connections to the music. Fan-to-fan features like these are equally as important as artist-to-fan ones, but have not received equal attention. Streaming services have perhaps the most work to do in this domain, given that streaming is typically a pretty solitary experience.
Another step towards differentiation
To host a karaoke party, though, you need a big screen. So in addition to iPhone, Sing is also compatible with iPad and only the latest version of Apple TV, helping Apple promote its range of products. Already, 40% of karaoke monthly active users listen to music on a TV, compared to the 24% average. This gives Apple Music an edge over competitors — while Spotify tested its own karaoke feature over the summer, Spotify has a more passive userbase (19% are music aficionados) and lacks the same suite of connected hardware.
All of this gives consumers a reason to subscribe to Apple Music rather than another service. It also helps Apple Music attract an even larger swath of aficionados, and thus become the gateway for artists to the most valuable fans.
A final note on the growing impact of stems
Stem-splitting technology is becoming increasingly important to many facets of music, from sync to sampling. But one of the most exciting applications will be to fandom. Stem-splitting will be key to the future wave of integrations for expressing music fandom, like fans remixing tracks within their TikTok posts, or gamers collecting the building blocks of songs to construct the full track. The ability to adjust song elements in Sing is just the latest use case — expect more from this space.
Share on: