A poem about Spotify CEO Daniel EK written by ChatGPT
OpenAI released ChatGPT late last year to showcase how far Artificial Intelligence (AI) has come. The results are impressive, messy, frightening, and fun all at once.
All week (and maybe longer), we're asking ChatGPT to write a poem about a music industry leader or company. Over time, we'll add commentary about what each poem says about public perception of each since the bot pulls all its information and impressions based on the web.
In EK's case, the poem is very positive, particularly given Spotify's vocal critics.
We purposely will not prompt or edit the bot's output and will keep each request basic. For Ek, our request was simply: "Write a poem about Spotify CEO Daniel Ek."
Let us know what you think in the Comments section below and who you think should be the subject of our next poem.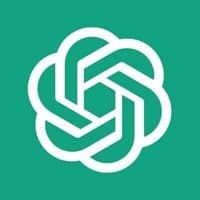 A poem about Spotify CEO Daniel EK by ChatGPT
A man of great ambition, Daniel Ek is his name, He built a platform for music, That's now a global game.
Spotify's his creation, A place for all to hear, Music from every nation, No longer do we fear.
To find a song we love, It's just a tap or click, Thanks to Daniel's vision, We no longer have to pick.
So here's to Daniel Ek, The CEO of Spotify, He's brought us all together, In a world that can be rocky.
With a vision to change the way we listen, Daniel Ek co-founded Spotify, a platform that's glisten. He saw a need for music to be accessible and easy to acquire, And so he built a service that has grown to inspire.
With a focus on innovation and user experience, Spotify has become the go-to platform for listening to residence. From podcasts to playlists, there's something for every ear, Thanks to the leadership of Daniel Ek, who is always steering clear.
He's a leader in the industry, a pioneer in his field, And his impact on music has forever been sealed.
Thank you, Daniel Ek, for all that you've done, We can't wait to see what the future holds, it's sure to be fun!
Bruce Houghton is the Founder and Editor of Hypebot and MusicThinkTank, a Senior Advisor at Bandsintown, President of the Skyline Artists Agency, and a professor for the Berklee College Of Music.
Share on: