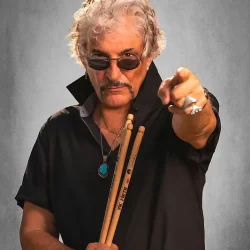 Legendary Drummer Carmine Appice on surviving the Music Business
As the drummer for Vanilla Fudge, Carmine Appice set the grooves for the groundbreaking band's 1967 psychedelic debut, which still stands today as a Hard Rock classic.
Vanilla Fudge went on to tour with Jimi Hendrix and Cream and even had Led Zeppelin as an opening act. He was also a driving force behind Cactus and Jeff Beck's supergroup: Beck, Bogert & Appice.
Carmine joins Michael Brandvold and Jay Gilbert to talk about music business survival on the Music Biz Weekly podcast.
Share on: