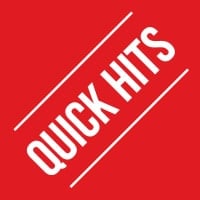 QUICK HITS: Marni Greenberg exits YouTube • $15B in Sweetwater sales • Splice licenses • Reservoir adds Dion
YouTube and Google's popular Head Of Music Communications, Marni Greenberg, is one of the 12,000 laid off by the tech giant this week.
We'll let you know the lucky company that adds her to the team.
• Sweetwater, the country's top eCommerce provider of musical instruments and pro audio gear, announced $1.57B in sales in 2022, that's growth of 9.5% year over year and the third consecutive year that Sweetwater has broken the $1B revenue mark.
Sweetwater served more than 1.6 million customers in 2022.
Last year the company launched the Gear Exchange, allowing musicians to buy and sell used gear and continued significant philanthropic support of more than 400 music, arts, education, and social services agencies, giving monetary donations of more than $750,000 and an additional $60,000 worth of instruments and audio gear.
• Splice has added free certified licenses to its royalty-free music.
Systems that detect copyright infringement for distribution platforms such as YouTube sometimes flag a royalty-free sample as a unique factor of an artist's work, resulting in false copyright claims on other creators' music
• Reservoir signed Rock and Roll and Grammy Hall of Fame inductee Dion. The deal includes his entire publishing catalog and future works, as well as synchronization rights to his recording masters.
From the 1950s to the present day, the 2x-Grammy-nominated artist has released 40 albums and earned 39 Top 40 hits, as well as 11 Top 10 Billboard Hot 100 hits. Dion was inducted into the Rock and Roll Hall of Fame in 1989 and the Grammy Hall of Fame in 2002.
His hit songs include "Runaround Sue," "The Wanderer," "Ruby Baby," "Dream Lover" and more. "Runaround Sue" reached #1 on the Hot 100 and helped Dion earn his spot in the Grammy Hall of Fame. Dion's "The Wanderer" also climbed the Hot 100, peaking at #2. The music has frequently been featured in film and TV, including Diner, Peggy Sue Got Married, Little Big League, The Sopranos, Behind Enemy Lines, The West Wing, The Wire, and Ozark, among many others.
Bruce Houghton is the Founder and Editor of Hypebot and MusicThinkTank, a Senior Advisor at Bandsintown, President of the Skyline Artists Agency, and a professor for the Berklee College Of Music.
Share on: