Ticketmaster says, 'we don't control or keep most fees.' So, who does?
Ticketmaster is pushing back on the assertion that it is the reason that concert ticket fees are so high and shifting the blame to its primary customer – venues. "In most cases, venues set and keep the majority of ticketing fees," the Live Nation-owned company wrote in a blog post.
Along with this new fee defense which comes in the wake of the Taylor Swift ticketing debacle and a recent Senate hearing, Ticketmaster is calling for ticket transparency and highlighting what it calls its "Arms Race Against Abusive Ticket Scalping."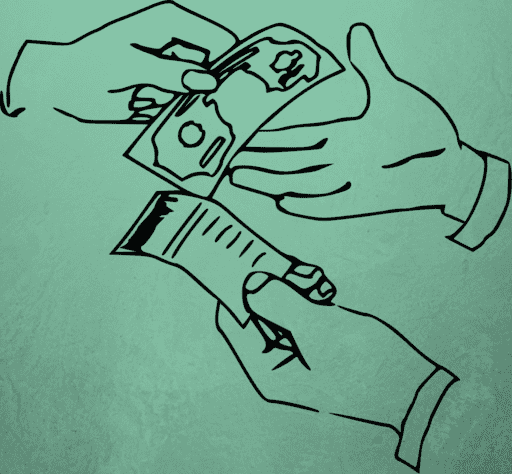 Where do all the concert ticket fees go?
"While only a portion of the fees collected goes to Ticketmaster, what we do keep largely goes toward operating costs for our technology and our people," writes Ticketmaster. "Similarly, venues have a lot of expenses, including employing staff and keeping up with the rising costs to put on shows, including building upgrades, insurance, paying suppliers, and more. If these fees went down, venues may have to charge artists more nightly rent, which would likely result in higher face-value ticket prices."
In short, Ticketmaster says that they don't get the bulk of the fees, venues do; and if fees go down, ticket prices will go up because venues need to make money somewhere to keep operating.
Managers and booking agents we have spoken to about concert ticketing generally agree that what Ticketmaster claims is correct, but most would prefer to know a show's operating expenses rather than have them bundled inside an opaque ticketing fee. "Just like fans deserve transparency, so do artists," one manager told Hypebot.
Others pointed the finger back at Ticketmaster, saying that the ticketing giant created and still benefits from the fee system that it and Live Nation now say needs an overhaul.
In the 1980s, then Ticketmaster CEO Fred Rosen introduced the concept of venues profiting from ticket fees to incentivize them to sign up.
"Rosen offered a powerful inducement in the form of the service charge," writes Maureen Tkacik and Krista Brown in an in-depth piece on Ticketmaster for the American Prospect. "So long as Ticketmaster was free to levy whatever service charge it deemed appropriate, Rosen was more than willing to kick back a cut to promoters and venues and even offer new clients cash advances of up to $5 million on the service charges they might bring in, according to a 1995 Associated Press article. "
Those large advances by Ticketmaster to venues are usually paid back from ticket fees.
Is Ticketmaster a Monopoly?
Now Ticketmaster and its owner Live Nation find themselves under the microscope, including increasing calls to break up the two companies.  
"Today, for the first time in decades, regulators are determined to fully enforce antitrust laws, and public tolerance of monopolistic abuses is increasingly waning," wrote Tkacik and Brown. "The (Taylor) Swift nightmare, as FTC chair Lina Khan pointed out in December, "ended up converting more Gen Zers into anti-monopolists overnight than anything I could have done."
Bruce Houghton is the Founder and Editor of Hypebot and MusicThinkTank, a Senior Advisor at Bandsintown, President of the Skyline Artists Agency, and a professor for the Berklee College Of Music.
Share on: