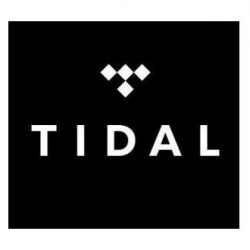 UMG, TIDAL partner to develop an Artist & Fan-friendly streaming model
UMG is partnering with streaming service TIDAL to develop a new economic model for music streaming "that might better reward the value provided by artists" and more closely reflect fan engagement with the artist and music.
UMG chief Lucien Grainge has been vocal in his belief that with 100,000 tracks uploaded daily, how payouts are calculated needs to change. Gruaibge has called for "an innovative, 'artist-centric' model that values all subscribers and rewards the music they love. A model that will be a win for artists, fans, and labels alike, and, at the same time, also enhances the value proposition of the platforms themselves, accelerating subscriber growth and better monetizing fandom."
TIDAL has already been experimenting with how royalties are paid, but now they "are setting aside our current fan-centered royalties investigation to focus on this opportunity for more impact," said TIDAL lead Jesse Dorogusker.
With TIDAL, UMG will have a real-world laboratory to test options without blowing up payments from bigger streamers like Spotify and Apple Music.
TIDAL and UMG say they plan to research how "by harnessing fan engagement, digital music services and platforms can generate greater commercial value for every type of artist," the pair said in a statement. "The research will extend to how different economic models could accelerate subscriber growth, deepen retention, and better monetize fandom to the benefit of artists and the broader music community."
What forms "harnessing fan engagement" might take and how it affects things like songwriter payments and UMG's deals with other streamed are among many.
"As the digital landscape continues to evolve, it's become increasingly clear that music streaming's economic model needs innovation to ensure a vibrant and sustainable future," said Michael Nash, UMG's Executive Vice President, Chief Digital Officer. "Tidal's embrace of this transformational opportunity is especially exciting because the music ecosystem can work better – for every type of artist and fan – but only through dedicated, thoughtful collaboration."
Share on: