What do you think of Spotify's new AI DJ? Jesse Kirshbaum weighs in
Some see Spotify's new generative AI DJ as revolutionary while others view it as the devil incarnate. We asked some industry insiders to weigh in, and we'll be publishing them all this week
What we're listening to now is DJ 1.0, and I'll write later this week about how I think it could become the missing voice that provides enough information and context that fans start to care about artists again and not just single songs.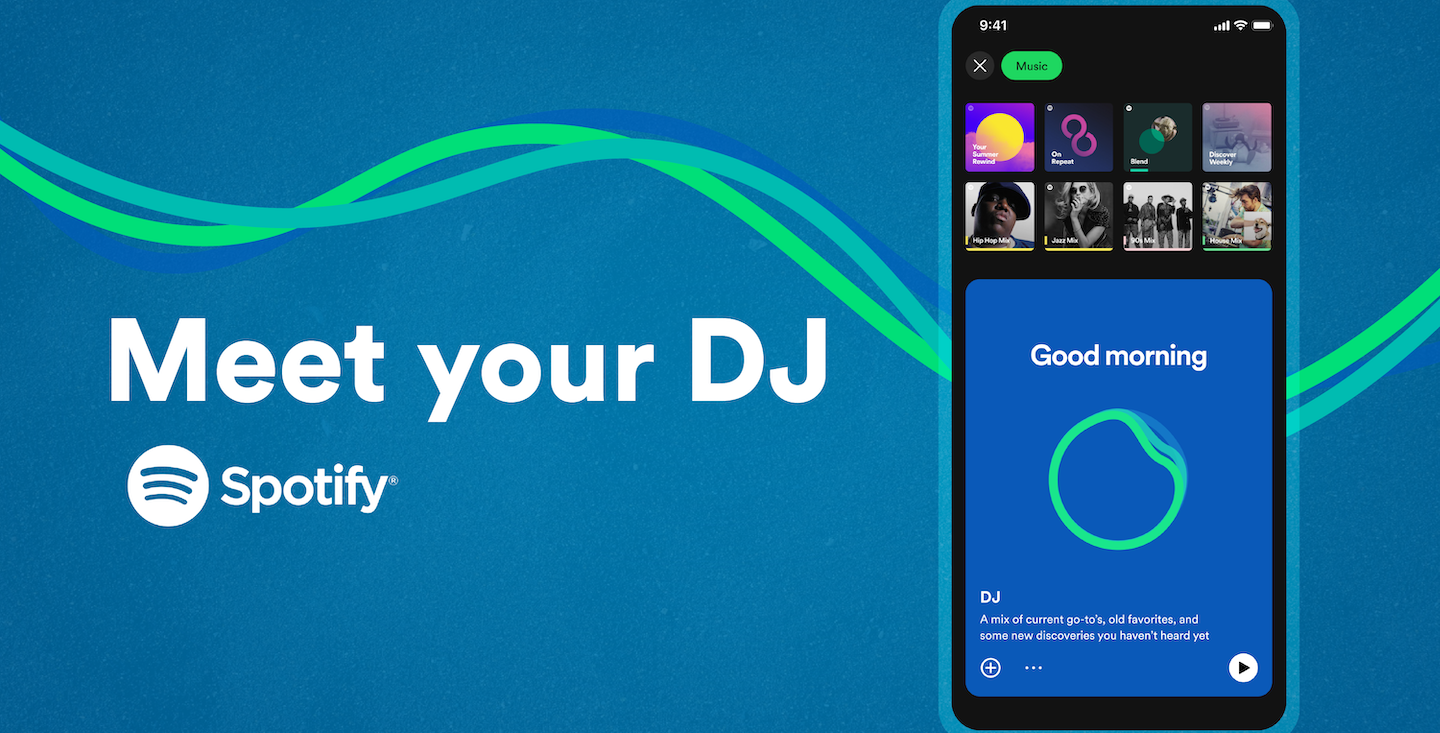 But today, we start the conversation with Nue Agency CEO Jesse Kirshbaum who lives at the intersection of entertainment, tech, and brand partnerships.
Jesse Kirshbaum: Kudos to Spotify for trying new features, partnering with great technology companies, and continuing to innovate.  That is their secret sauce and how they can compete with YouTube / Google and Apple Music… through supporting artists and embracing new technology!  In this week alone, they launched an NFT / tokenized feature AND this new Spotify AI DJ (both of which are getting a lot of traction) and can be huge features with major ripple effects in other industries. 
Moves like this further cement Spotify's lead as the thought leader and market maker keeping them ahead of the curve & the competition.
Is Spotify DJ a threat to radio?
I have tried this new feature, and it's a lot of fun. It was easy to use and within two tracks, played me a song off of Black Thought and Danger Mouse's album that was an absolute gem and that I had completely forgotten. The algorithm found this deep cut knowing me, my taste, and what I've been listening to but hadn't heard in a while.  
This is not a threat to the DJ on the contrary. In a world consistently using AI… original thought leaders and curators are more important than ever.
AI is remixing ideas in mass via an algorithm, whereas DJs have unique personal opinions. Both are useful at the right time and place. In a world where 100K songs come out a day on these platforms, curation may be more important than creation. 
Furthermore, people want to invest in people…I don't want my DJ to be a robot… I want to be able to experience these shows with real humans, community and culture.
Could AI-driven voices and the information they provide help build deeper fan connections?
Yes! Technology traditionally enhances and creates deeper connections between fans and music. I think more use cases to help curate and sift through all of the new songs a day is a blessing for fans and helps us enjoy music even more.  I love that this is a curation tool for the songs that maybe came out six months ago that aren't on cycle but were still deeply enjoyed on the first and second listen and may have been lost in the shuffle. 
What would you like to see added or changed as DJ evolves?
The AI experience on Spotify is still very rudimentary. I think it's a fun feature, but I can definitely envision ways to evolve it to make it way cooler. 
Picture a customized Alexa-esq for music with apps, skills, and tricks all via AI. That would take this feature to another level of utilization! 
Two easy ways to enhance this experience is:
1) Let me customize the algorithm like a menu to set the tone… I want these songs and don't want these. This is the mood I'm in. These are the vibes I want and don't. With that, this will get even smarter and faster. 
2) Let me work with the AI DJ to do some other things like customize the voice, give it more info for interaction, let me teach it some skills – pepper in some call responses. That could be fun.
Looking forward to seeing where this goes. It definitely won't replace the Rap Caviars and Funk Flexes of the world, but it will create a better user experience and I'm all for that!
Share on: