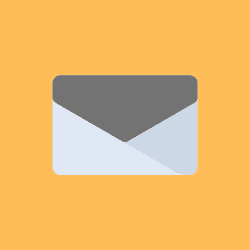 Guide to growing your fanbase with Gated Content
The music industry can feel saturated with musicians trying to make their mark. As social channels grow, so does the number of musicians trying to reach new fans.
by Collin Steinz from Bandzoogle
Establishing a fanbase for your music is the thing that will allow you to build the foundation for a long career as a musician. And with so much music being released each day, offering your fans a more unique and personal look into your world is a key way to build that base of support.
Posts and videos are a great invitation for fans to get to know you as a musician. But once you've hooked a new listener, make sure to continue to develop that relationship. This will help you create those reliable fans who will not only stream your new music, but buy your merch and come out to your shows as well.
So how do you create these fans, build those relationships, and set up your career for success? It might feel like a tall order. But one step you can take now is to build your mailing list using gated content through your website.
Gated content is a great way to grow your mailing list to stay in touch with your fanbase and connect on a deeper level by offering exclusive content.
What is gated content?
Gated content is content you can give away in exchange for an email address. The idea here is to create, and then offer content of value with the goal of building your mailing list. Mailing lists are one of the most powerful ways of connecting with fans and promoting your music, and working to expand yours is very good use of your time as a musician.
Most people have an email address they check every day, which makes email the most reliable way to keep in touch over the long term. And you can use your website – as well as content you've created already – to focus this attention and open a channel of communication with your fans.
How to set up gated content as a musician
As part of a professional music website, there are some great tools you can use to set up gated content and build your mailing list, starting with a mailing list sign-up form. With your Bandzoogle website, you can place the Mailing List Sign Up Form feature on any page.
You can also put a dedicated mailing list sign-up form in the call-to-action area, typically over your header image, for visitors to see right as your website loads. Email addresses that you collect through this sign-up form are compiled directly in your website's list of members, in your Bandzoogle Mailing List tab.
To further organize your marketing efforts, you can also set up landing pages for different gated content. On each landing page, include the content that you'd like to promote in exchange for an email address.
Create marketing campaigns using built-in Landing pages on your own website! Try Bandzoogle today.
5 ideas for gated content for musicians
Now that you know what gated content is and how it can help you as a musician, let's look at a few examples of content you can use. Luckily, musicians are natural content creators, so put your creative material to work for you.
1. Digital downloads
There's a good chance that someone landing on your website is a music fan – they've likely heard your songs somewhere. One of the best ways to grow your mailing list is to provide a free download on sign up by offering a new track or collection of tracks.
If you're releasing a new single, you can offer fans the exclusive option to hear the new single before it's released, by signing up to your mailing list. If you have a collection of rarities, or are re-releasing a previous album, offer that for a limited time to help incentivize fans to sign up.
If you have a sizable social following and would like to convert that into mailing list sign-ups to really be sure you can stay in touch with fans, promote this offer across your social channels, driving your visitors to a specific landing page where they can join your mailing list and receive their free download.
2. Sheet music, chord charts, or lyrics
If you're currently creating buzz for a new single or album, consider creating complimentary download files to support that. You may also have an older track that fans might want to know how to play. Offering sheet music or chord charts can be a great way to build your mailing list and stay in touch with fans long-term.
If notation isn't your thing, think of another type of PDF that could supplement your songs. This could be lyrics, a handwritten note about the song, or some additional artwork. And while it is a bit of work up front to create these files, once done, you can offer the same ones to any new mailing list members in the future (and even sell them to your current fans through your store).
Bandzoogle member tip: to offer a file download through your mailing list sign-up form, upload the file or files to your Store feature. Then you will be able to select it in your Mailing List Sign Up Form feature, to offer as a free download.
3. Sample packs
If you're a producer, consider offering loops or sounds that might be useful to other musicians to build upon. You can also upload a zip file as a file download to your Store feature, making it available as a giveaway to your new mailing list members.
Sample packs are a nice way of connecting with a fellow producer or musician, and can help foster a sense of community.
4. Exclusive merch item
Offering exclusive merch is a great way to help your fans feel valued and part of a community, and it shows your appreciation for their support. Think about the kind of merch your audience might value, and add this to a landing page. Include a mailing list sign up form on the page, and let your fans know that when they join your mailing list, you'll ship that sticker/ mug/ CD/ poster to them as an exclusive perk.
You could also drive different fan segments from social media to different landing pages, offering a unique merch item on each. Just be sure to set theMailing List Sign Up Form features to group the sign-ups per page, so you know which fan should receive which merch item.
You can use our print-on-demand integration with Printful to set this up and fulfill orders with no upfront costs; no pre-buying T-shirts, unless you'd like to do that and give them away til they're gone! Another option is to set up the page with a price for shipping only. If a fan is willing to pay a minimal shipping amount, and then wear your merch, chances are they'll become a true fan. Be sure to add some text to this page to let people know they'll be joining your mailing list to keep in touch as well.
5. Exclusive content
You can also offer content like exclusive videos, unreleased tracks, and more through a hidden page on your website. To offer this kind of gated content, set up fan subscriptionsand offer a 'free' tier. You can direct fans to this page and place your content behind the paywall. When you set up your tier, be sure to describe what your fans would get in exchange for joining, then add content to that page.
Once someone joins your subscriber community, they'll be added to your mailing list automatically and you can email them as a specific group, or as a whole within your larger list of members.
Another strong idea for offering exclusive content on a subscriber page is to include a blog with your thoughts on the world, the creative process, or scribblings from your journal notes that show a side of you that would otherwise remain unknown.
Gated content is a great way to grow your mailing list to stay in touch with your fanbase, and you can encourage deeper connections by offering these fans exclusive content. Try out any ideas that resonate with you, and be sure to keep in touch with your fans to nurture that all-important connection.
Share on: